Juus is one of the more popular cold-pressed juice brands in Malaysia. However, there are a lot of details that you might not know even if you're their customer. Hence, it's my pleasure to reveal them all to you 🙂 Remember, your body deserves the best. Why not gain more knowledge about each brand before choosing?
5 Facts You Need to Know About Juus
To be honest, I prefer drinking juices than eating fruits because they're really convenient. Plus, our body can absorb the nutrients faster.
Read the labels to understand what you're drinking and whether the ingredients are suitable for your needs. Some ingredients can improve health problems such as high blood pressure, constipation, detox, etc. while some can promote healthier skin. Know what you're drinking!
My favorite choice has got to be Delight Green. I guess not many juice providers offer organic ingredients. That's why I prefer Juus because there are some juices that were made using organic ingredients. Delight Green consists of coriander, celery, apple, lemon and ginger. I not only love the taste because it doesn't taste too "green" thanks to the lemon and ginger, but also the benefits of it. It works as cleansing elixir, heavy metal detox, and promotes better sleep quality.
I'm all about detox since I always go for food reviews hahaha… detox all the way and eat again! Simply So Good tastes simply so good too! It's a mixture of pineapple, mint, apple and lime.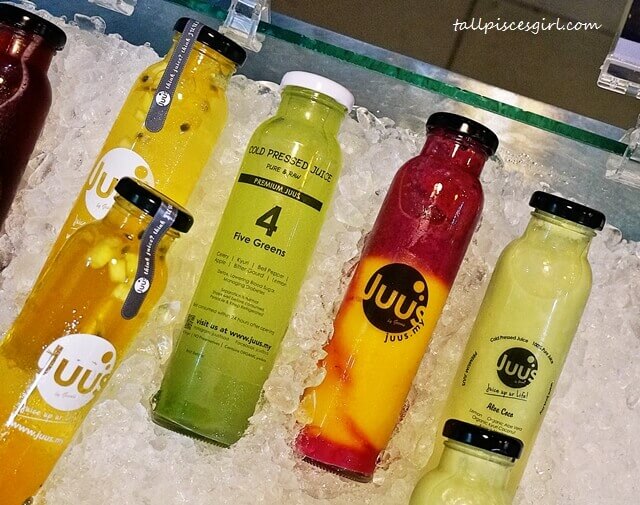 Get a kick start in your immunity today by start drinking juices! Your body will thank you for this.