In conjunction with the Malaysia International Gastronomy Festival 2016 (MIGF 2016), high octane
Executive Sous Chef Kok Chee Kin
has specially created a 4-course menu that not only intrigues our taste buds but also pleasing to the eyes to drive up our hunger meter.
MIGF 2016 Menu @ Dynasty Restaurant, Renaissance KL Hotel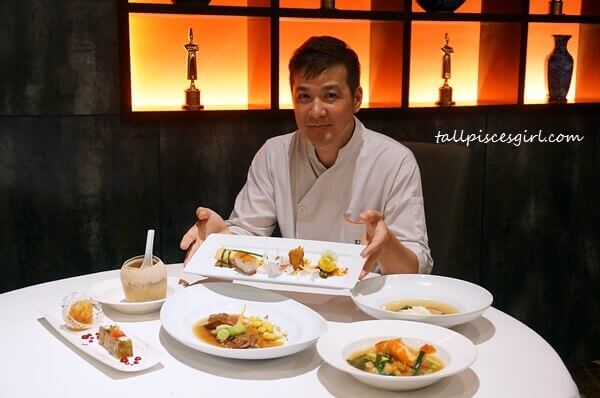 As Chef Kin has been participating in MIGF for a number of years now, his creations this year certainly did not disappoint thanks to his experience. From 1st – 31st October, diners will have the chance to sample Chef Kin's exclusive MIGF menu at
Dynasty Restaurant, Renaissance Kuala Lumpur Hotel
.
Appetizer: XO Fortune Money Bag with Bean Curd Folder, Crispy Pork Belly with Apple, Seafood wrapped in Rice Paper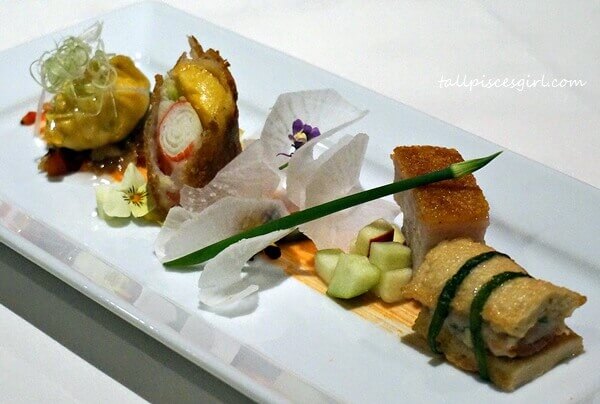 Chef Kin is well known at bringing together contrasting tastes and textures to create unique, full bodied dishes. His signature immaculate presentation can be seen in the 4 dish appetizer. XO Fortune Money Bag was amazingly crispy with lots of texture that can be felt while you chewed on. Bean Curd Folder has a slight Japanese influence judging from the looks of it. The crowd-pleaser goes to the Crispy Pork Belly with Apple; it was roasted to perfection and thus, every bite was flavorful and crunchy. Seafood wrapped in Rice Paper did not disappoint either. It feels good to bite into lots of fresh seafood in a mouthful! Garnished with beautiful edible flowers, this certainly is a gastronomic experience.
Soup: Lobster Consommé, Morel Mushroom with Fresh Crab Meat and Sea Treasure
A Chinese meal is incomplete without soup. If you're a seafood lover, lobster consommé, morel mushroom with fresh crab meat and sea treasure will certainly wow you as the taste of seafood complement each other to heighten your sensation.
Main Course Choice 1: Braised Boneless Duck Leg, Dried Seafood and Whole Abalone
Indulge in the luxurious taste of huge juicy whole abalone paired with perfectly braised tender duck leg meat. This is the perfect way to reward yourself after a hectic long day.
Main Course Choice 2: King Prawn with Ginger and Scallion, Flat Noodles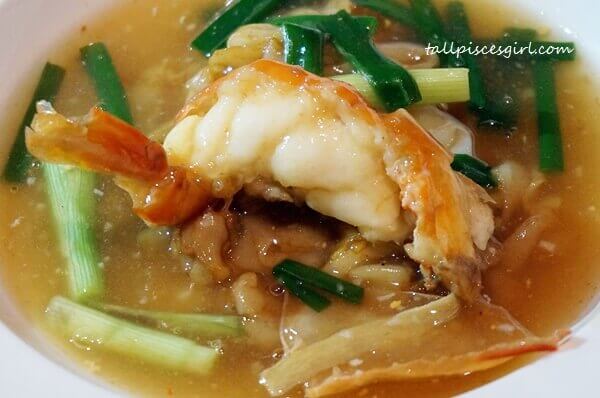 The mouth-watering fresh king prawn just got me feeling ecstatic! Just look at the plump meat and imagine yourself digging in to the tender juicy prawn. This dish comes with smooth braised flat noodles.
Dessert 1: Double Boiled Bird's Nest and Aloe Vera in Coconut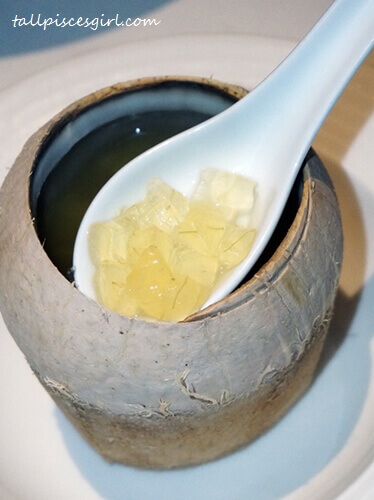 I really really love this dessert as a lady because it's so nourishing for the body! But of course, guys can reap the benefits of this too. The double boiled bird's nest is going to replenish the collagen on my skin while I enjoy the aloe vera cubes infused with coconut.
Dessert 2: Golden Potato with Egg Yolk Custard and Traditional Alkaline Cake
Looking aesthetically beautiful just like a piece of art, Chef Kin presented us with Traditional Alkaline Cake. Accompanied by strawberry, raspberry and edible flowers, this bouncy Osmanthus Jelly Cake tastes perfect as the level of sweetness is on point.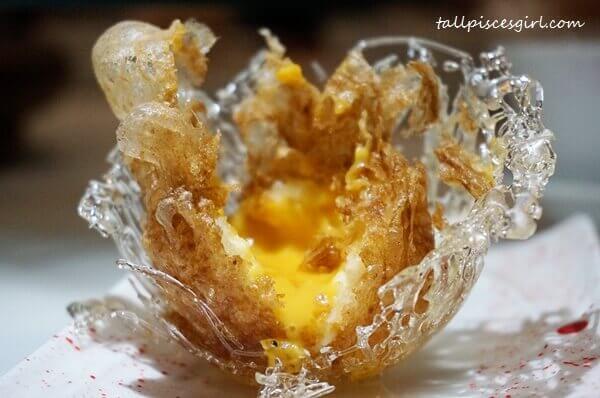 Our night was made complete with this Golden Potato with Egg Yolk Custard. Piping hot salted egg yolk rushes out as we cut the crispy golden potato. Every bit was savored, delivering a sense of satisfaction. This 4-course
Festival Menu
by Chef Kok Chee Kin is priced at RM250nett per person and RM320nett per person with two (2) glasses of wine. Festival diners are also entitled to special promotions such as:-
20% discount on selected Wines and Champagne
20% discount on any Beverages with the Festival Menu
15% discount on selected cigars with the Festival Menu
Book more than 6 seats and enjoy 25% discount on the Festival Menu
20% discount on a la carte menu
20% discount for Christmas/Year-end festive booking
First 200 diners will receive RM100nett credit to be utilized on any Spa Package at Mandara Spa, Renaissance Kuala Lumpur Hotel
Address
: Dynasty Restaurant, Level 1, East Wing, Renaissance Kuala Lumpur Hotel Corner of Jalan Sultan Ismail and Jalan Ampang, 50450 Kuala Lumpur
Tel
: 03-2716 9388
E-mail
:
rhi.kulrn.fb@renaissancehotels.com