Hey gurls, I have an exciting news to share! I've been yearning for Pink N' Proper swimwear for some time now and I've finally gotten a set of it! And, it's a
special collaboration box
between
Pink N' Proper and Claire Organics
. It gets very exciting when the leading brands in two different markets work together.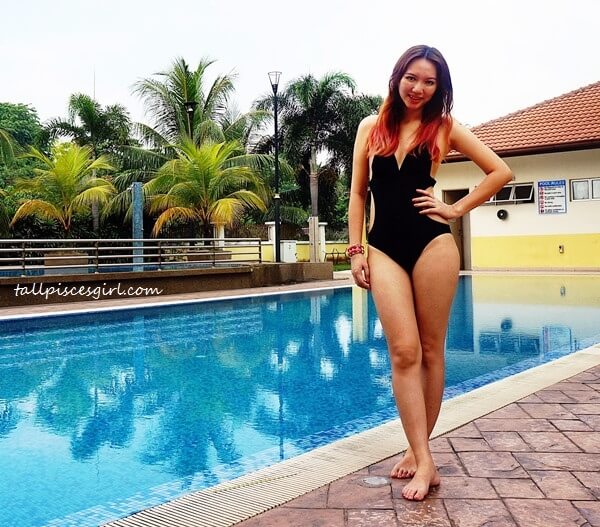 Pink N' Proper
Founded in 2011, Pink N' Proper takes pride as a local Malaysian brand that specializes in supplying a
wide range of fashionable swimwear and beachwear
(like bikinis, monokinis and beach wraps). Pink N' Proper collections are practical yet chic, classy, elegant, and mixed with a hint of sexiness. Being fashionable on the beach translates to a more confident you!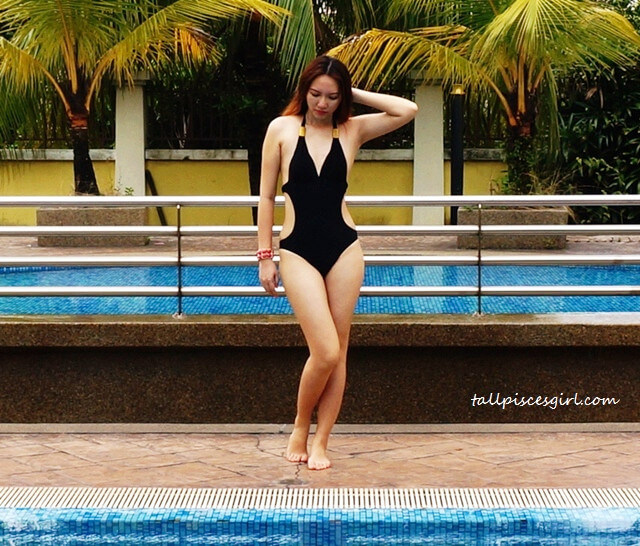 Claire Organics
Claire Organics was founded in 2012 when Louise Chu realized that the market was full of products with harmful chemicals. She decided to make her own bar soaps from breast milk for her beloved baby girl, Norra Claire, which means 'clear and pure' in French. Aligned with the brand's mission, she calls the brand 'Claire Organics' and specializes in artisan all-natural handcrafted soaps, skin and body products. Packed with nourishing and healing properties, Claire Organics is suitable for sensitive skin, and safe for babies and pregnant mums.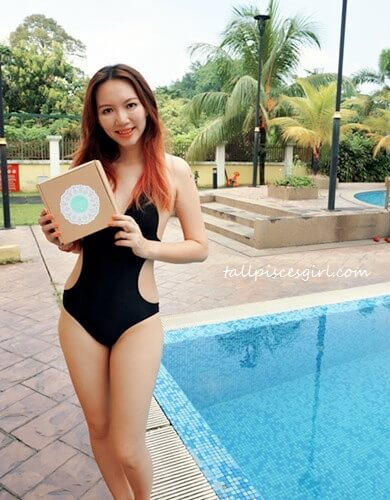 Pink N' Proper X Claire Organics Box
Now that I've raised your curiosity level, lemme tell you what this special collaboration box is all about. From May to September 2016, Pink N' Proper will be collaborating with Claire Organics to come up with a box set (Pink N' Proper X Claire Organics Box) that includes products from both brands. Each month, the contents will be different. Besides that, there will be 4 different swimwear designs for you to choose every month!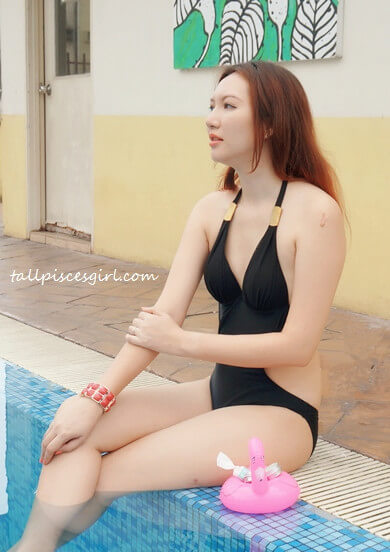 Here's what I've got in July's box:
Pink N' Proper Ambrosia Halter Monokini Set in Black
Pink N' Proper Pink Flamingo Drink Holder Float
Claire Organics Bug off! Mosquito Repellent
Claire Organics Sunscreen
Claire Organics Purple Gromwell Travel Soap Bar
Of all the designs,
Ambrosia Halter Monokini Set
is my favorite! Black has always been the dominating color of my wardrobe since it's never out of fashion and it exudes a sense of elegance. Besides, I preferred one piece swimwear than bikini because I had to hide the scar that was left on my stomach after my ovarian cyst surgery when I was 20. Plus, I can hide my fats here and there. This design doesn't reveal too much, just the right amount of skin to be fashionable.
"It's OK not to be Bikini-ready, just be Beach-ready!" – Charmaine Pua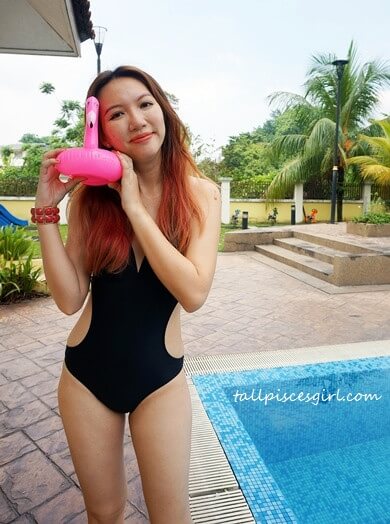 Hello, meet my best friend at the pool,
Pink Flamingo Drink Holder Float
! It's super convenient and cute, I bet it'll attract some attraction and probably strike up a conversation with stranger too. No, not the float and the stranger. YOU and the stranger (better if it's a hunky handsome guy).
Seeing it wandering around just makes me feel happy. That's how life should be – wander freely as you wish and enjoy life!
Here's a better view of all the Claire Organics products. Credits to Cute Flamingo for transporting them around.
All of these stuffs are pretty useful for me. Sunscreen to protect from harmful UV rays while having fun, mosquito repellent to protect this mosquito magnet from dying due to out of blood and Purple Gromwell soap to reduce acne and eczema.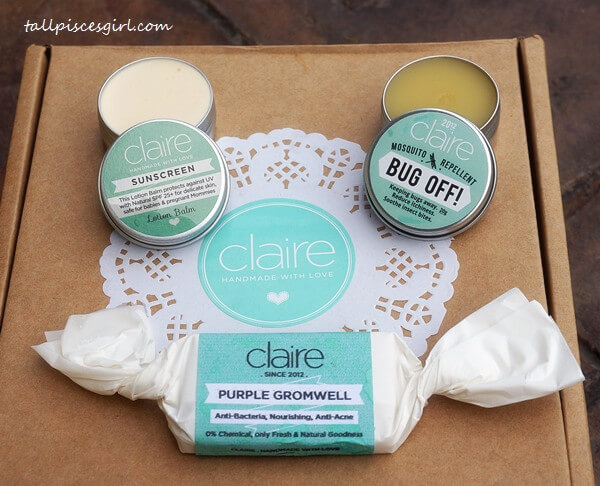 This super worthy box is priced at only RM 99 now (it's worth RM 200!). To purchase it, head on to Pink N' Proper's website @ 
www.pinknproper.com
. The awesome peeps there were generous enough to give me a discount code for my readers. YAY! So remember to key in 
CHARMAINE10
(case sensitive!) for 10% off for ANY PURCHASE! P/S: Discount code valid til 31st August 2016. So please hurry!