In the midst of chasing deadlines, don't forget about another deadline! Mother's Day is approaching! Have you got your
Mother's Day 2016 gift
yet? Hah, sure haven't right? Don't fret if you don't have any idea yet because I'm here to recommend some 🙂
Mother's Day 2016 Gift Idea from Natta Cosme
Klairs Rich Moist Soothing Sheet Mask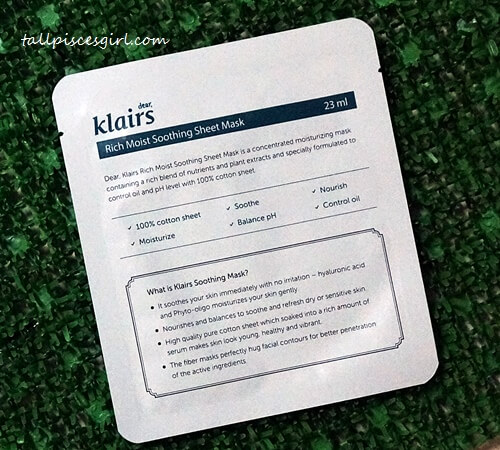 Why I think this is one of the must-buy gift for mummies? It's because as mummies age, their skin tends to be drier and drier. That's when 
Klairs Rich Moist Soothing Sheet Mask
from Korea comes to the rescue! The mask sheet is made of
100% pure cotton
. Hence, stimulus is lessen, making it
hypoallergenic
(suitable for allergic skin).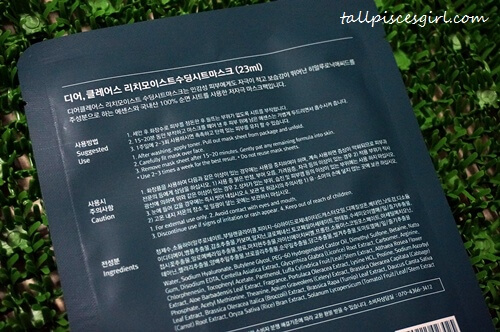 Spend some time for a pampering session with mum and let our skin drown in the goodness of
Hyaluronate
. Hyaluronate is the best ingredient that provides optimum hydration level and calms sensitive skin. With Hollyhock root, phyto oligo extracted from aloe, and other awesome plant ingredients, my skin feels so moist and nourished with absolute hydration.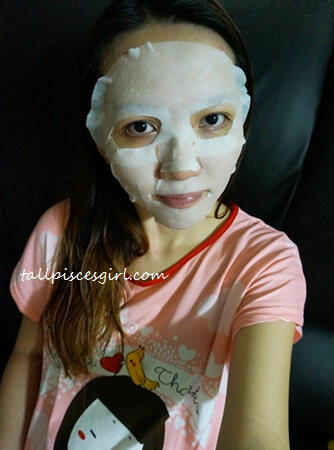 Rating: ★★★★☆ Price: RM 119 RM 69 / 10 pcs Where to buy: Klairs Rich Moist Soothing Sheet Mask @ Natta Cosme
Kinohimitsu Bird's Nest
Besides pampering the skin, don't forget that beauty comes from deep within. Can you guess what's my favorite supplement for the skin? It's BIRD'S NEST! The reason is simple: Because it has been used since ages ago for youth preservation and the ingredients are natural.
Kinohimitsu Bird's Nest
is of high quality and
100% genuine
. Other ingredients that complement the benefits of bird's nest are America Ginseng, White Fungus and Rock Sugar. Rich in
Epidermal Growth Factor (EGF)
and precious nutrients, every mouthful of the Bird's Nest brings you the gift of beauty and health.
What I love most about Kinohimitsu Bird's Nest is, it doesn't contain preservatives, artificial coloring nor artificial flavoring.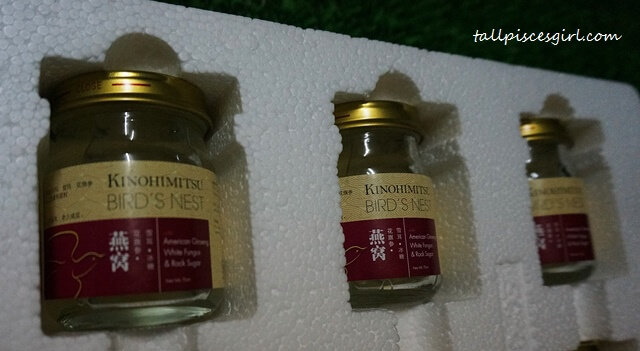 Aside from benefiting our skin to promote youthful and radiant complexion, bird's nest can also relieve fatigue and boost immune system. It's just perfect for mummies, especially working mummies because they have so much responsibility to shoulder.
Rating: ★★★★☆ Price: RM 74.10 RM 39.90 / 75 ml x 6 bottles Where to buy: Kinohimitsu Bird's Nest @ Natta Cosme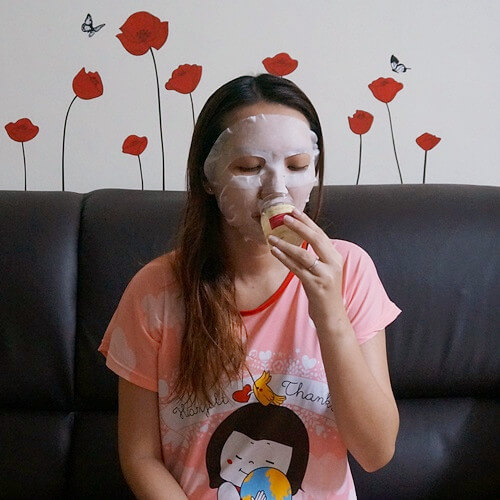 What's better than pampering the skin both ways, from inside and outside? I guess it's understandable to be greedy when it comes to beauty, right? As the weather is getting really hot lately, I recommend you put both the mask and the bird's nest into the fridge and consume both of them cool. Thank me later! Now that you know what to get for mum, how about treating her to some
yummy food this Mother's Day
?