Last week, I talked about
Mother's Day gift ideas
. This week, let's talk about
how to date mum and where to bring her
for yummy food!
Date Mum This Mother's Day @ Zuan Yuan, One World Hotel
Considering that most mums love Chinese food (they're rather traditional), I have no reason not to recommend my favorite Chinese restaurant,
Zuan Yuan @ One World Hotel
to you. Chef Lee Siew Hap and his team has especially crafted three delectable eight-course set meals in conjunction with Mother's Day 2016.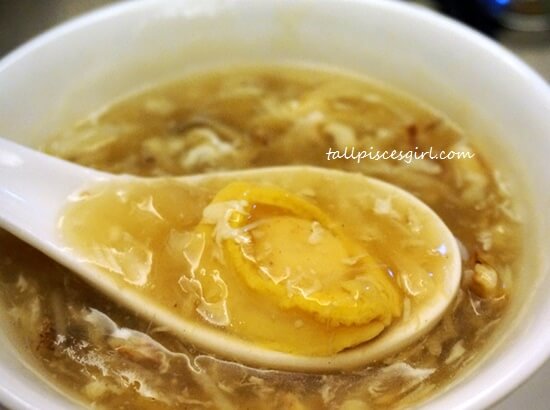 We started our feast with
Braised Fish Maw Soup "Fook Chow" Style with Abalone
. Wow, look at the huge abalone! I'm sure mummies would salivate when they saw it. Besides, fish maw is very good for the complexion. 😉
Next, we had
Sautéed Prawn with Green Soy Bean in Garlic Sauce
. I love the juicy prawns and the taste is very much like home-cooked, even mummies would approve!
My selection of signature dish for the whole course is
Steamed Tiger Garoupa with Bean Curd and Soy Sauce
because the fish meat tastes sweet and its texture is so smooth (probably smoother than my skin!). Only truly fresh fish can taste this good when steamed.
After a meaty feast, we had some vegetables for a change with
Braised Mushroom and Assorted Vegetables with Conpoy Sauce
. Love that it's light yet not bland in taste.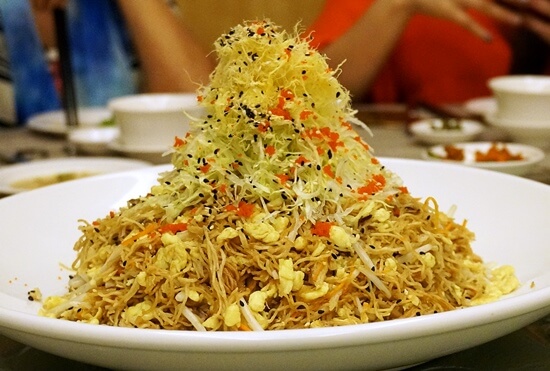 I also particularly fancy
Egg Noodles with Sautéed Crab Meat, Egg and Bean Sprouts
because there's so many layers of texture in a mouthful! Taste at least 5 ingredients in just a mouthful is pure foodgasm.
There is no better way to cap a good meal than with a sweet dessert. With this in mind, we were offered 
Chilled Mango Puree with Pomelo and Sago topped with Vanilla Ice Cream
, which proved to be a delight for all! We had it with the
Mini Crystal Longevity Bun
, full of Pandan fillings!
Zuan Yuan Mother's Day set menus will be available from 2 – 10 May 2016 for lunch and dinner at RM 138 nett per person with a minimum order for two persons, RM 452 nett for four persons and RM 686 nett for six persons. Date mum now!
Address
: Zuan Yuan Chinese Restaurant One World Hotel, First Avenue, Bandar Utama, Petaling Jaya
Tel
: 03-7681 1159
E-mail
: 
zuanyuan@oneworldhotel.com.my
Click on the link for more of my recent
gastronomic journeys with Zuan Yuan
.