On 8th March, Under Armour has collaborated with Biotherm Malaysia to organize an event aimed at encouraging healthy living among the community and to educate the public on the importance of overall wellness. The event, which fell on International Women's Day 2016, was held at the Under Armour branch in Pavilion KL.
International Women's Day 2016 with Under Armour
Activities of the day include Flow Yoga sessions, sharing by Under Armour's Brand Athletes and Influencers, as well as Facial Yoga. I was kinda nervous before I join this flow yoga session with Under Armour's Brand Influencer, Robyn Lau because technically my body is very stiff and it's my first official attempt with yoga.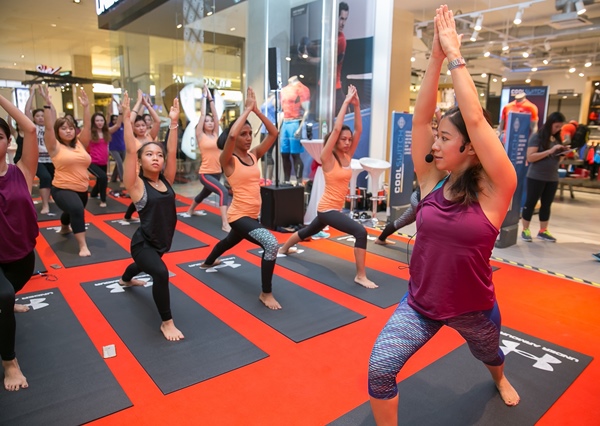 Anyways, CHALLENGE ACCEPTED! It was a great experience after all, learning the basics of yoga and get my lazy bum to move ( 😛 ). I'll put more effort in the future to make my body more flexible. After all, we only have one body. Let's take good care of it 😉
Love this candid shot of me doing yoga! ♥♥♥
The session only lasted for 30 minutes but I felt super exhausted and I sweat a bucket! Even Fiona of StreetLove was shocked to see the amount of sweat on my face 😆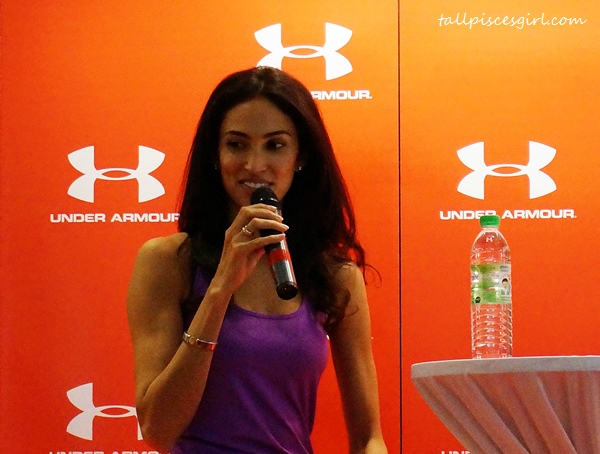 Deborah Henry, former beauty queen and co-founder of the Fugee School, a non-profit charity organisation that provides basic education to refugee children shared her experience in teaching refugee children. She's also grateful that Under Armour is helping by donating yoga mats for the children to embrace yoga.
The intensity level of the second Yoga Flow session conducted by Under Armour Brand Athlete, Atilia Haron was truly no joke as participants were asked to do splits and planks; aside from the basic yoga poses.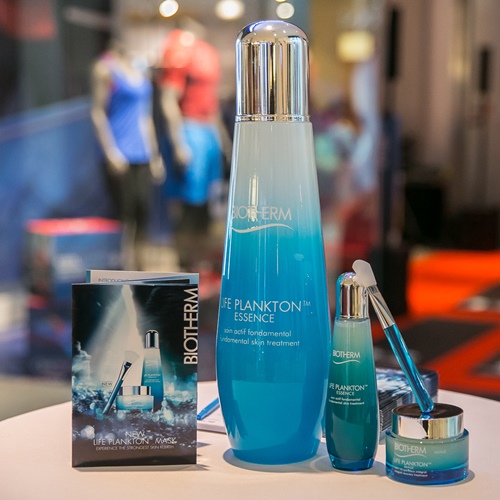 A special Facial Yoga session was conducted by Michelle Tay, Biotherm Malaysia's Education Manager. It was a specially curated point massage to help us achieve post workout glow.
Life hurls us challenges every day. Sometimes, you just feel like throwing in the towel. That's why it's important to always see the bigger picture and realise the core reasons and motivations behind what we do. Always stay strong and true to yourself, and think to yourself, I will. – Debbie Goh, Malaysia's film and TV actress
There will be a series of promotions from 9th–13th March 2016:
Spend RM350 and above in any Under Armour brand house to receive a free Biotherm sample pack
Purchase any Biotherm products to enjoy a 20% discount when you purchase two items and above in all Under Armour brand houses
For further information regarding Under Armour, please visit their website at https://about.underarmour.com.