'
Sea
ing'
Sunway Pyramid Christmas Decor
this year has gotten me so excited as I submerged into the unique "
Christmas In Atlantis
" themed setting.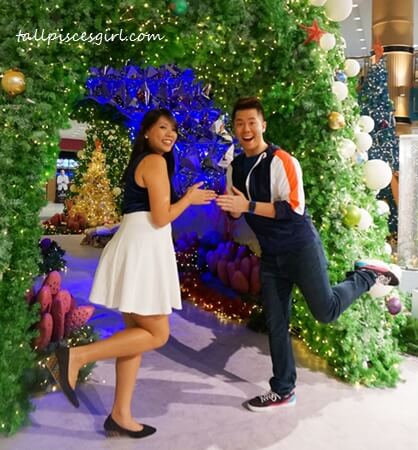 This holiday season, Sunway Pyramid transforms into a treasure trove with fun-filled surprises, activities and gift redemptions.
DJ Kevin Chong of TraXXFM
was one of the emcees for the launching. I couldn't believe that he still remembers me when he waved at me!
Sunway Pyramid Christmas Decor 2015 – Christmas in Atlantis
Inspired from an underwater wonderland, Sunway Pyramid's 
LG2 Blue Concourse
is nicely decorated with towering pastel Christmas trees complemented with layers of glimmering pearls and winking starfishes. Don't forget to take a photo with the sleigh drawn by bright seahorses, just like us!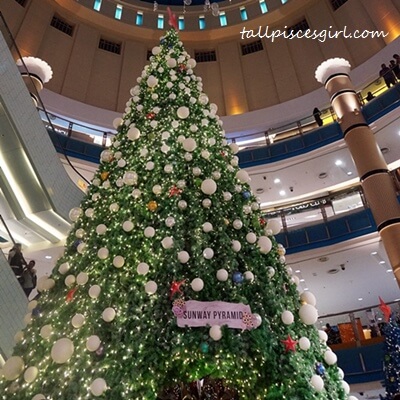 Take a tour into the Christmas tree and we found ourselves surrounded by multi-dimensional crystal cove lined with sparkling reflective prisms all around. The light will keep changing its color; so be sure to take more shots for different effects.
During weekends, catch Santa Claus along with Leo & Leona at LG2 Blue Concourse, with the schedule below:
Leo & Leona Appearance
Date: 28, 29 Nov, 5, 6, 11, 12, 13, 19, 20, 24 & 25 Dec Time: 1pm & 3pm
Santa Claus Appearance
Date : 28, 29 Nov, 5, 6, 11, 12, 13, 19, 20, 24 & 25 Dec Time: 2pm & 4pm
* Activity dates & times are subject to change
That's not all! At
LG2 Orange Concourse
, get ready to be awed by stunning augmented reality aquatic wonderland where you can interact with virtual mermaids, seahorses and dolphins. Watch out for the playful school of fishes, stingrays and majestic sharks that appear randomly!
The sweet people at Sunway Pyramid has organized a lucky draw for us and guess what – I won!! It's been so long since I've won anything in lucky draw. I got something that I've been wanting for a long time – a Swarovski pen! Thank you so much!!!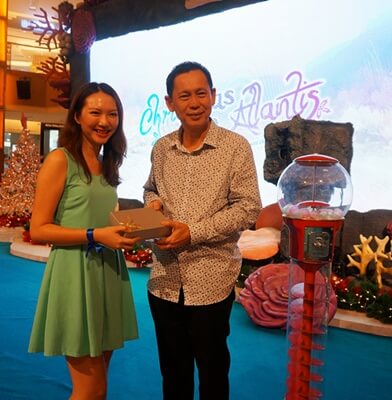 To commemorate the unique experience, just upload your photo to Instagram with the hashtag
#ChristmasInAtlantis
and get it printed out for free at LG2 Orange Concourse.
Adding to the excitement of shopping at Sunway Pyramid and experiencing unique decorations, stand to get rewarded for spending too!
Redemption opportunities
:
Redeem a gleeful seahorse plush toy with minimum spend of RM500 (RM400 for HSBC Credit Cardholders) in 3 receipts
Redeem a pair of Sunway Lagoon Trikstars 'Masters of Trikery' tickets with minimum spend of RM1,000 (RM800 for HSBC Credit Cardholders) in 3 receipts
Redeem a dazzling collectible seashell or starfish Crystal from Swarovski® with minimum spend of RM3,000 (RM2,000 for HSBC Credit Cardholders) in 3 receipts
For more information, visit
https://www.sunwaypyramid.com/
or call 03-7494 3100.