Remember my Instagram post about my Christmas presents and one of them was
SKIN & LAB Dr. Pore Tightening Glacial Clay Facial Mask
? Yup, I'm super grateful for their present, Christmas card and the opportunities given to me throughout 2014 and I truly hope that we'll be collaborating more in 2015
#emotional
SKIN & LAB Dr. Pore Tightening Glacial Clay Facial Mask
This jar of mask from Korea came just in time! I'll get lots of breakout a week before and during my menstruation so I really need to put a lot effort on skin care to keep them at bay.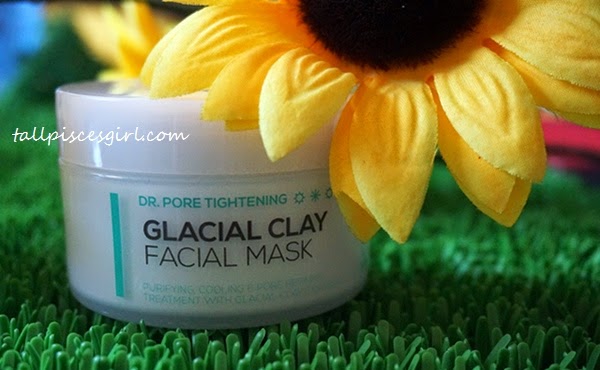 SKIN&LAB is a specialized derma-cosmetic brand developed for healthier and clearer skin by experienced dermatologists. SKIN&LAB delivers its philosophy of "Doctor's Care at Home" to customers by introducing carefully crafted products.
SKIN & LAB Dr. Pore Tightening Glacial Clay Facial Mask is proven to solve the cause of excess sebum secretion because it can purify the skin in and out to reduce the size of pores and firms the sagging pores' walls.
The
three main ingredients
in Dr. Pore Tightening Glacial Clay Facial Mask are:
Canadian Glacial Clay – Remove accumulated impurities deep in pores, sebum control, resolves acne and calming
Oatmeal – Dead cell removal, skin softening, deep hydration
Tea Tree Leaf – Prevents acne, resolves acne, calming
How to use
:
Apply a generous amount of the mask avoiding eye area after cleansing
Leave the mask on for 10-15 minutes
Rinse gently with warm water
Recommended frequency
: 2-3 times a week for oily skin / 1-2 times a week for dry to normal skin Tip: Keep it cool in the fridge to enjoy during hot and sunny season!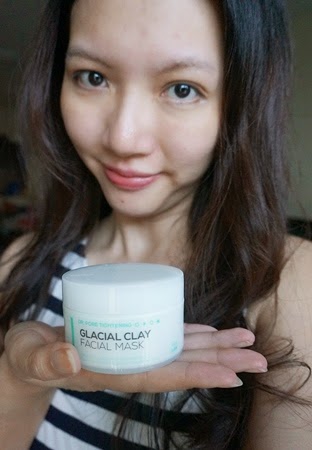 Natta Cosme's website stated that there could be some
minor sharp-pain-like feeling
while the mask activates its pore cleansing effect but I just felt like it's a
warm sensation
instead. Lucky me! The ability of feeling this sensation somehow gave me the impression that the mask is working. For hygiene purpose, remember to use the spatula provided in the packaging. While removing the mask, the texture of the oatmeal gave my skin a good scrubbing to remove dead skin cells, revealing baby smooth skin. Plus, it also helped in improving blood circulation and thus made me skin looked like tomato.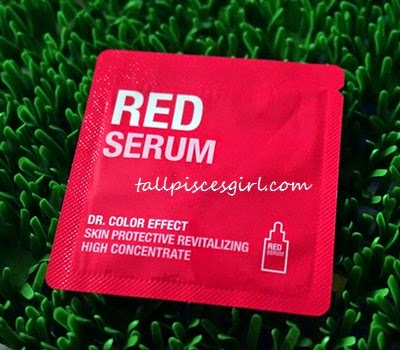 For best result, apply SKIN & LAB Dr. Color Effect Red Serum that is formulated specially for whitening, wrinkle care, moisturizing, skin calming and oil control.
Rating: ★★★★★ Price: RM 71 RM 55 / 100 ml Where to buy: SKIN & LAB Dr. Pore Tightening Glacial Clay Facial Mask @ coreelle.my