BELLA Skin Care
has been one of the most trusted and leading brands in providing advanced, safe and effective skincare technologies and beauty treatment in Asia. In order to maintain the satisfaction level of their customers, they welcome and listen to customers' feedback, constantly review their team and bring the latest methodologies to fulfill their customers' needs.
Indiba Stem Cell Treatment @ Bella Skin Care
After 30 years of developing, researching, many clinical papers and medical research studies, Indiba Stem Cell System with Proionic Action is the latest discovery in beauty and it is the one and only technology that is able to increase stem cells and fibroblast tissue in our skin.
Indiba Stem Cell System is the latest state of the art treatment that promises to leave your face looking years younger. The best thing is there's absolutely no downtime, pain-free and effective. It is clinically proven for cell regeneration and redefinition of facial contour!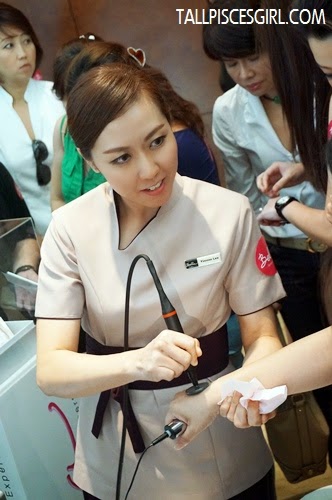 3 Steps to a Collagen-rich Bouncy Baby Skin
Boost – Powerful booster for instant result The new and improved Stemcell booster that ranges between 6-10 times stronger for quicker cell life recovery depending on individual
Repair – Optimum deep cell enhancement therapy This therapy is designed to maximize the skin cell to increase tissue metabolism
Reverse – Reversal to a bouncy collagen-filled skin The dynamic collagen boosting stage begins. Feel the instant face lift and bouncy skin like never before!
Indiba Stem Cell uses the patented technology of Proionic Action with a powerful adiposed derived condition media (growth factor) serum to
stimulate and restore ion cellular exchange
in order to help cells recover their natural vital function in our body metabolism.
The thermal action from this treatment will increase capillary circulation and provide oxygen to tissues, bringing the effect of draining and eliminating impurities from the body. Through this process, skin elasticity will improve in no time.
Last week, Angeline Tang and I went to
Bella Skin Care @ PJ Uptown
to try out this Indiba Stem Cell treatment and see how's the real result is. I was looking forward for this treatment because I wanna know how my skin feels like when I was a baby. I was very satisfied with their level of service because my beauty therapist was very sensitive towards my needs and kept making sure that I feel comfortable throughout the treatment.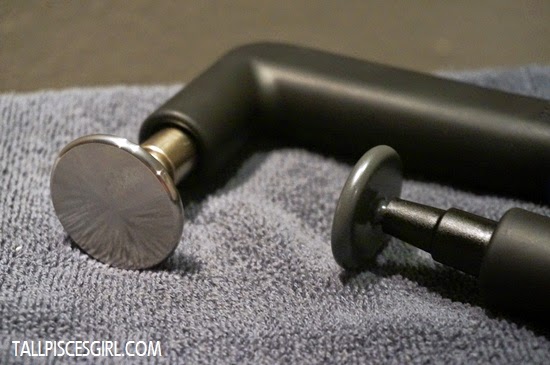 My beauty therapist put an aluminium board behind my back because the heat from my body will be used to emit heat for the treatment. Sounds awesome! Then, I went through an
energy matching procedure
to determine the optimum energy level for the skin. The beauty therapist
stimulated the nine lymph nodes
on my face and neck to increase absorption rate and detoxification purpose. After preparing my face and neck for the treatment, my beauty therapist uses the device to start the treatment and target on the epidermis level to tighten and tone my skin and achieve better drainage then, followed by the dermis level. At this level, the treatment will target on increasing the fibroblast responsible for collagen production and improving cell function to achieve baby smooth skin.
These actions will balance the ions and energy at the cellular level and increase skin integrity. Last but not least,
Stem C'rum Plus
containing 60ppm growth factor was applied and massaged thoroughly by hand to ensure the nutrients are well distributed deep into the layer. With 60ppm growth factor, it is at least 6 times more powerful than others in the market to achieve noticeable difference even after first session.
Bouncy Baby skin starts now at RM699 + get an instant V-shaped face result!
To experience Indiba Stem Cell treatment, find a nearest Bella Skin Care branch at
https://www.bellamariefrance.com.my/
.
Update (December 2019)
: Bella Skin Care is now known as Bella Marie France.