Tiger Translate, a platform by Tiger Beer which celebrates global creativity through the exposure to different cultures and experiences is finally coming to Malaysia on 14th June! Tiger Translate has grown over the years in different countries to showcase artistic collaborations spanning the areas of music, design and art, photography and more.
Tiger Translate Malaysia will be rocking the stage at Kenanga City, bringing together musicians and artists to one place. Local indie music enthusiasts are all in for a treat as they'll be rocking the night to four amazing acts from both the local and international music scene featuring Editors from the UK, Chochukmo (Hong Kong), Manic Sheep (Taiwan) and local musician OJ Law.
On the art front, the event will also see artistic collaboration between three homegrown artists – Graffiti Artist – Kenji Chai, Tattooist – Lynda Chean and Graphic Designers – Kickatomic's Tsu Ann and Jayme in front of a live crowd. At present, Tiger Beer is working with these renowned artists to bring arts closer to its consumers. The artists have been commissioned to design limited edition Tiger Translate beer bottle sleeves which will also be showcased at the Tiger Translate event.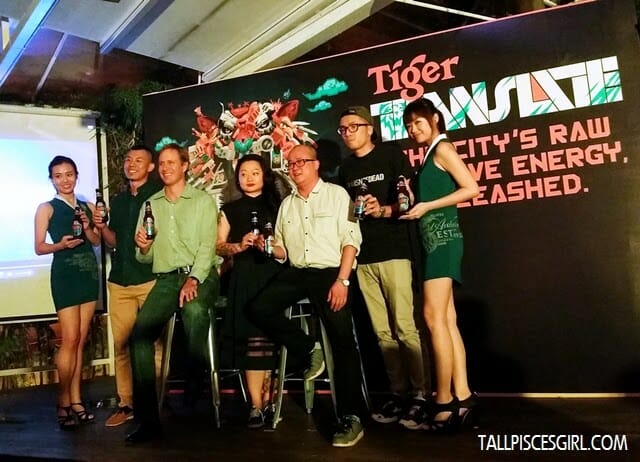 Tai See Wai (Marketing Manager, Tiger Beer) and Bruce Dallas (Marketing Director, GAB)
with local artists involving in Tiger Translate
From staging a music showcase against a LIVE mural painting on Hoa Lo, Hanoi, the street where the infamous 'Hanoi Hilton' prison is located to transforming a car park into a living art gallery showcasing both street art and music for more than 1,700 attendees in Dubai, to a six-day Street Graffiti party in Ulaanbaatar, Tiger Translate has been making waves in an extensive creative journey where music and art intersect.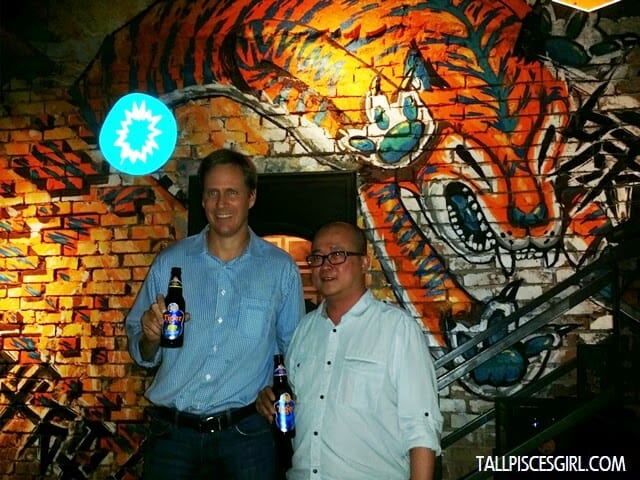 Tai See Wai (Marketing Manager, Tiger Beer) and
Bruce Dallas (Marketing Director, GAB) at the Translate Art Bar
Tiger Translate has traveled through cities such as Bangkok, Dubai, Sydney, Mongolia, Cambodia, Beijing, New York, Berlin, Dublin and Auckland, where it all started a few years ago.
Passes are given out exclusively and not available for sale! For more on Tiger Translate and its past events, please visit
www.tigertranslate.com.my
BTW, I'm giving out a pair of tickets to Tiger Translate!
All you need to do is:
Like my Facebook page at https://www.facebook.com/tallpiscesgirl
Follow me on Instagram: https://instagram.com/tallpiscesgirl
Comment on this post and let me know why you should win the pair of tickets
Share this post on Facebook, tag 2 friends and In Piscean's Heart's Facebook page
Winner will be announced on my Facebook page =)