Hello everyone! I'm sure most of you are having Monday blue so I want to share something more uplifting today. I was at
SILKYGIRL 'Unleash Your True Colors' Workshop
and I'm happy to learn some new stuffs during the workshop to share with you all!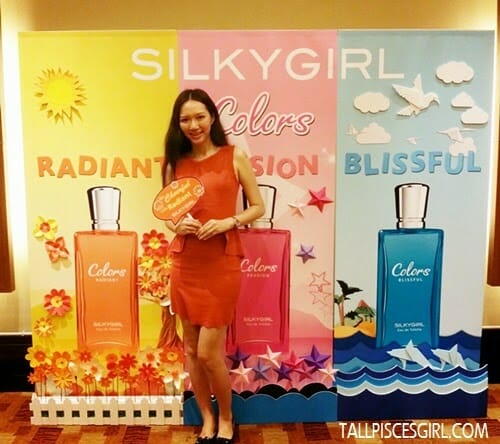 Charmaine @ SILKYGIRL 'Unleash Your True Colors' Workshop
This workshop was jointly organized by SilkyGirl and Watsons Malaysia in conjunction with the launch of
SILKYGIRL Color EDT
perfumes. Speaker of the workshop was Ms. Evelyn Leong, a Certified Color Therapist from The School of Natural Health Sciences, UK that taught us how to identify our
Life Color
and how it will affect our daily lives.
Ms. Evelyn Leong, Certified Color Therapist from
The School of Natural Health Sciences, UK
So what is Life Color? Life Color is based on the concept of
Color Numerology
and is calculated through our birth dates. There are a total of 9 color personalities and these colors will give you an insight on core characteristic, relationship approach, health, money, career, family and leadership. Your life color is your success color.
How to Calculate Your Life Color
Example birth date: 11 October 1975
Add each digits of your birth date together until you reach single digit:
1+1+1+0+1+9+7+5 = 25
Then 2+5 = 7
Birth number = 7
Life color = Violet
Birth number 1 = Red
Birth number 2 = Orange
Birth number 3 = Yellow
Birth number 4 = Green
Birth number 5 = Blue
Birth number 6 = Indigo
Birth number 7 = Violet
Birth number 8 = Magenta
Birth number 9 = Gold
Which is your color?
We were asked to choose our favorite balloon color before knowing our life color to test and see whether we're in sync with our life color.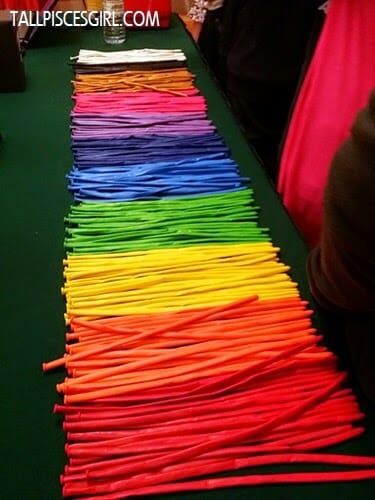 Colorful balloons!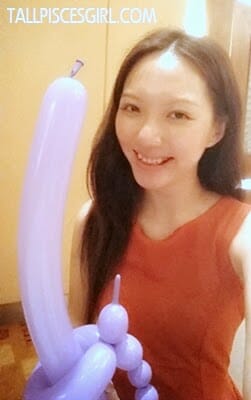 I chose Indigo!
But I discovered later that my
Life Color is actually Red
! Nothing to be worried about though as everyone will be attracted to different colors during various stages of life. The change can be physical such as a change in career or a mental change in attitude.
My Red card LOL!
After knowing my Life Color, picking the best
SILKYGIRL Colors EDT
for me was a breeze. I'm going for
SILKYGIRL Colors Passion
of course!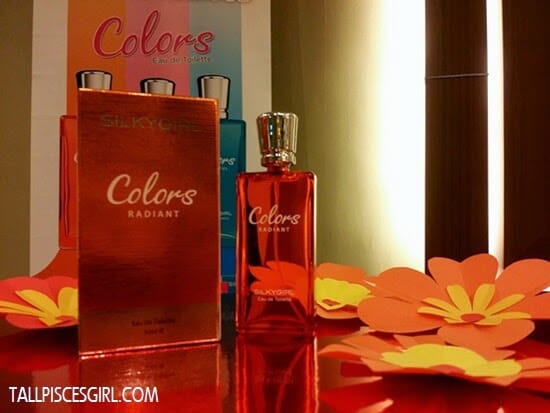 SILKYGIRL Colors Radiant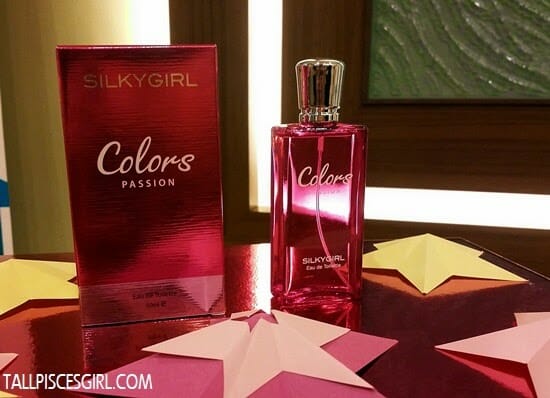 SILKYGIRL Colors Passion
SILKYGIRL Colors Blissful
Besides attire color and scent, don't forget to makeup according to your life color too! We watched a live makeup demo during SILKYGIRL cosmetics and I must say, I'm pretty impressed!
Live Makeup Demo
For more information about SilkyGirl's latest update, kindly visit their Facebook page:
https://www.facebook.com/SILKYGIRL.Cosmetics