In Malaysia, it is almost impossible to avoid from UV rays since it is sunny all year long. At outdoor, you will be exposed to UV rays from the sun while at indoor, the lights will also emit UV and can harm your skin.

In my beauty regime, cleanser, toner and moisturizer are a must. The quality of moisturizer is most important because I have oily but dehydrated skin. Keep in mind that oily skin doesn't mean your skin is moisturized enough. It just means that oil level is sufficient, not water.
I always remind myself to also apply sunblock before going out to prevent pigmentation and fine lines but sometimes, I just got all lazy after applying moisturizer. Then when I stepped out from my house and realized how sunny it was, I imagined the damaged it would cause to my skin and started to regret.
Neutrogena HYDRO BOOST Gel
Not sure if Neutrogena can read my mind or what, but Neutrogena has launched a new product called Neutrogena HYDRO BOOST Gel SPF30 PA++ that provides both hydration and protection to my skin. It is the latest addition to Neutrogena HYDRO BOOST skincare range.
The dual benefits in one convenient double layer pump bottle:
HYDRATION – Provides over 400% of hydration with hyaluronic acid and Olive Extract
SUN PROTECTION – With SPF30++, skin is protected from harmful UVA and UVB rays
The bestselling HYDRO BOOST series features an innovative 12-hour Progressive Release System that will actively release moisture to dry skin cells throughout the day.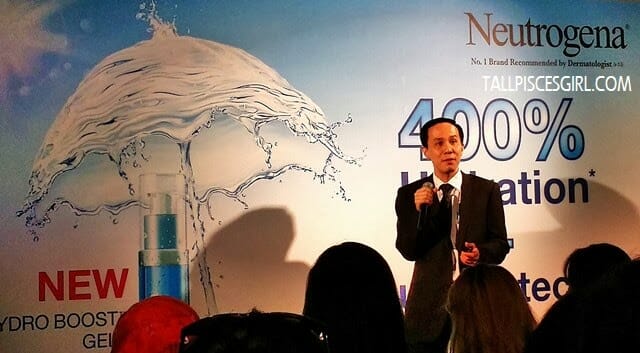 Expect plump, bouncy-smooth skin that glows from inside out with Neutrogena HYDRO BOOST Gel SPF30 PA++!
Neutrogena HYDRO BOOST Gel SPF30 PA++ is priced at RM 66.50 (40 ml) and exclusively available at Watsons.