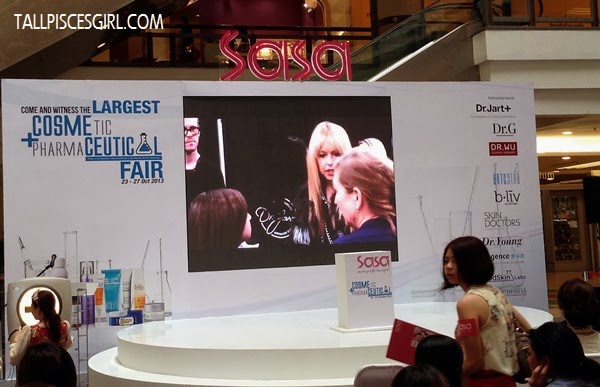 SaSa Cosmeceutical Fair 2013
Cosmeceutical is derived from the word 'cosmetic' and 'pharmaceutical' combined together. Due to its clinically proven drug element as well as its clear clinical use information, many customers preferred it more and thus has a drastic growth in the beauty arena.

SaSa Cosmeceutical Fair Brands
The
active ingredients
influence the biological function of the skin and have proven to provide significant improvement to the skin appearance within a minimum time period after usage. In addition, cosmeceutical skincare products possess low irritation level in order to ensure the safety and stability upon usage for all skin types, especially sensitive skin user. Many people are opting to switch to cosmeceutical skin care in the hope of finding a beauty solution with long term effects.
Sa Sa is proud to present a mass collection of cosmeceutical brands via a special platform i.e. the largest
Cosmeceutical Fair
from October, 23rd – 27th 2013 at
LG Oval, 1 Utama Shopping Centre, New Wing
, featuring an exclusive array of more than 10 international well-known cosmeceutical brands.
During this fair,
key skin concerns will be addressed
via the latest revolutionary skin transformation diagnosis, whereby we will aim to meet the market needs, addressing the concerns, doubts and any other skin-beauty related queries. An experience not to be missed by any beauty enthusiasts!
The topic of coverage includes:
Anti-Aging
Whitening
Hydrating
Blemish Care
Pore Care
Soothing
Special Treatment
The
10 exclusive international cosmeceutical participating brands
are:
America: GoodSkin Labs, Skin Peptoxyl, b.liv
Australia: Skin Doctors
Korea: BRTC, Dr.G, Dr.Jart, Dr.Young
Taiwan: Dr. Wu, Neogence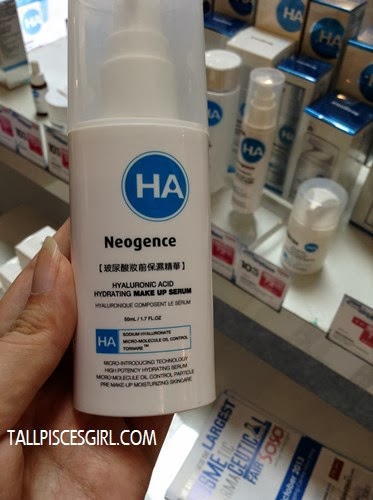 Recommended by the beauty adviser: Neogence Hyaluronic Acid
Hydrating Make Up Serum to control my oily skin and keeps it hydrated
There will be
exclusive promotions
as a token of reward to SaSa customers:
RM20 voucher will be given for every RM100 spent
Lucky Dip with prizes worth up to RM138 for every RM150 spent
A thorough skin diagnosis using a revolutionary skin analysis machine from USA, paired with advices from expert beauty consultants will be given to you whenever you spend RM200 per transaction
A express facial treatment with 4 types of treatments will be available for selection whenever you spend RM300 during this special fair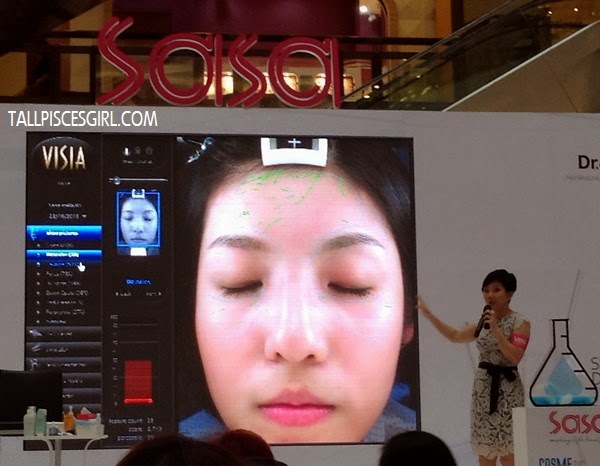 Skin diagnosis using a revolutionary skin analysis machine from USA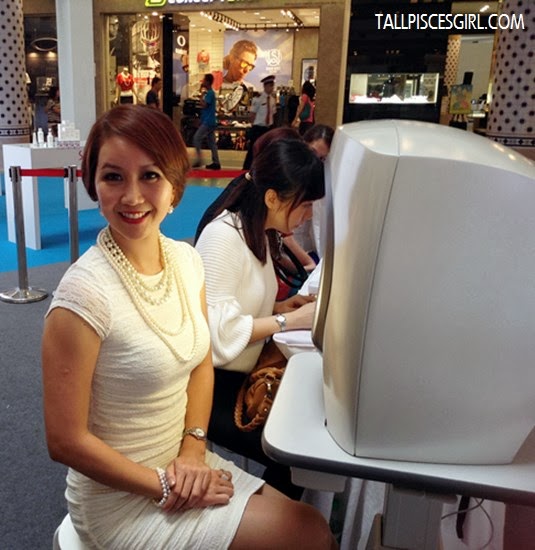 Mrs. Malaysia International 2012, Rachel Sua
poses in front of the skin analysis machine
Mrs. Malaysia International 2012, Rachel Sua and I
Sa Sa also aims to engage our customers with the latest and innovative beauty trends via
specialized cosmeceutical talks
by international skincare experts and renowned beauty bloggers.
26th October 2013, 2.30pm – Beauty Blogger, Josheen Ma: Skincare Sharing
26th October 2013, 4.00pm – Skin Doctors: Time Freeze; Stop your skin from aging!
27th October 2013, 2.30pm – Neogence: Hydration… Key Solution to all skin problems
Jess enjoying her express facial treatment! Song ahhhh~~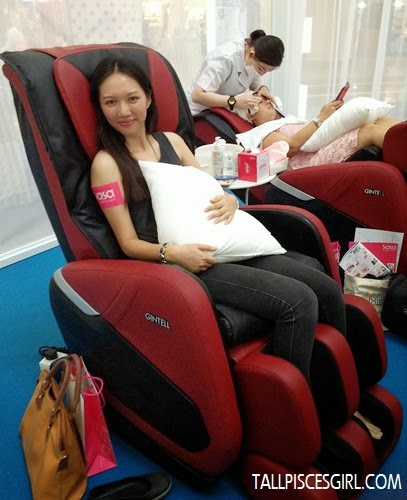 Express facial treatment was done on a Gintell massage chair
so you can enjoy free massage too!