To inspire Malaysians in embracing the little acts that make our lives easier or even more special every day, Procter & Gamble Malaysia (P&G), the company behind some of our best-loved consumer brands joined its global counterparts in celebrating
P&G's 175 years of innovation – The Everyday Effect story
.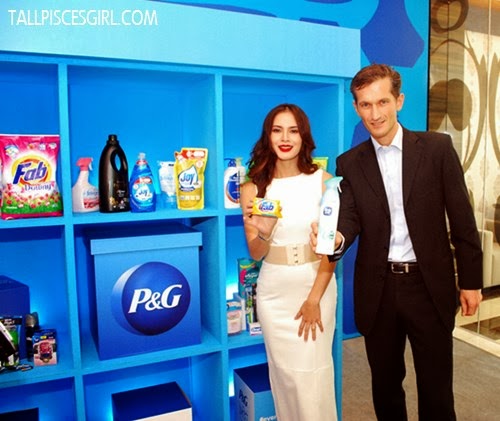 Daphne Iking and Nicholas de La Giroday poses with their favorite P&G product
Fresher starts, smoother mornings or brighter workdays, it all begins with our everyday acts. While brushing teeth, shaving, doing laundry or washing dirty plates may not seem like extraordinary acts, the culmination of these actions is significant, making life better for billions of people across the world. That's why P&G coined The Everyday Effect story. "Sometimes we forget to appreciate the value the simple acts that we do every day bring to the quality of our lives. Imagine a day when you can't be bothered to brush your teeth, shave, clean your oily hair, wash the smelly clothes or clear the mess in the house – I would say we just can't do without. At P&G, awareness of the significance of these simple acts is the biggest motivation that drives innovation of our products."
Nicolas de La Giroday
, Country CEO for P&G Malaysia and Singapore shared the great thought behind the celebration event at Elements Showroom at Jalan Ampang. I couldn't agree more with that. People say, human will only appreciate things they had after losing it but of course, we don't want to experience that! I realized that there are a lot of products I'm using is under P&G company after attending this event! In Malaysia, its portfolio of superior performing brands include Pantene, Head & Shoulders, Herbal Essence, Rejoice, Olay, Gillette, Oral-B, Dynamo, Fab, Downy, Febreze, Ambi-Pur, Joy, Duracell, Pampers, Vicks, Vidal Sassoon and SKII.
celebrity mum Daphne Iking
. She chronicled the daily woes faced by ordinary Malaysians and the true meaning of everyday acts to her, "Dry and damaged hair, odours on clothes, spill on sofas or even bad traffics are probably some of the many common everyday problems you and I encounter. At time like this, nothing makes as big an impact as products that make everyday routine and tasks that little bit easier, faster and effortless. Small gestures of kindness and saving time on everyday chores really do mean a lot for working mum like me."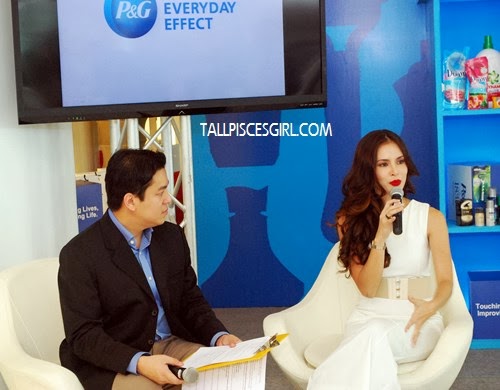 Daphne Iking sharing her Everyday Effect story
She added, "I'm surprised to know that my family appreciates those little details I have looked into building a comfortable home. When your kids ran to you to tell how much they love that smell on their blanket, how much they look forward to brushing teeth together in the morning, you know in their heart, you are their supermom. It's the little actions that count." A "P&G Hunt" was hosted for the media to discover the innovations P&G have brought into our homes. Media were given a series of clues regarding P&G products and using these clues they were asked to locate the product at its corner and answer some questions within a certain time limit.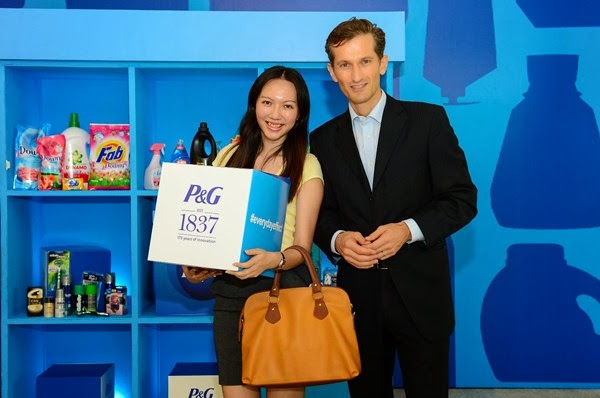 I won myself a box of P&G products in the lucky draw! I've never won any lucky draw before in my whole life!!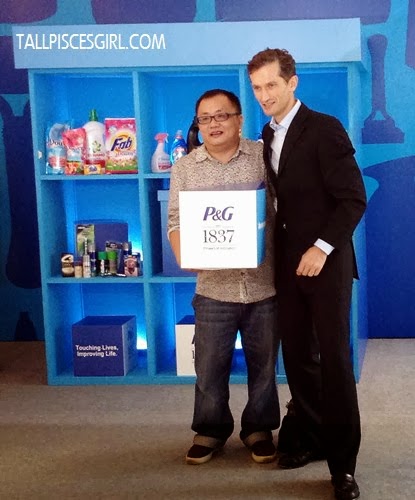 Congrats to Sidney Kan for winning the biggest prize!
For more information on P&G products, check out
www.pg.com
.