Fwee I'm a lucky girl! Suddenly felt grateful for what I've got… no matter what happens, still need to look at things positively right? When you think about something positive, you will be greeted with positivity!
Anyways, I've received another parcel from HiShop with 2 items in it. Not going to reveal the other item first but here's the first one – it screamed "Try Me!".
How cute!
Try Me!
Review: Crazy Rumors Lip Balm
Were you able to guess what it is yet?
It's Crazy Rumors Lip Balm in Orange Bergamot!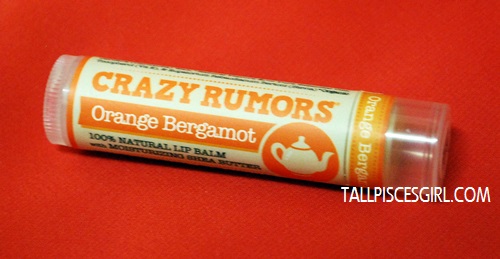 Crazy Rumors Lip Balm (Orange Bergamot)
Well, I'm not sure why the brand is named as Crazy Rumors but I never thought that there would be tea flavor inspired lip balms! This is absolutely crazy!
If you start to think that it must be heavily loaded with chemicals, you're wrong!
Crazy Rumors' products are all-natural, vegan and made with certified organic ingredients.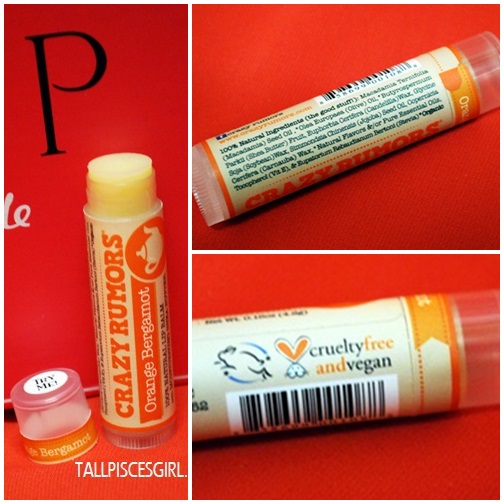 Packaging and ingredients of Crazy Rumors Lip Balm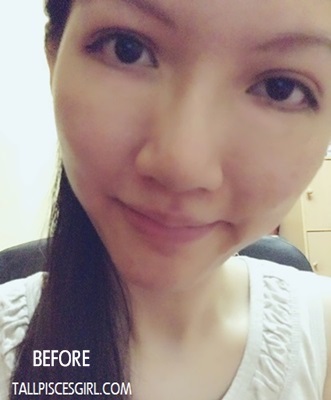 Before application of Crazy Rumors Lip Balm
After application of Crazy Rumors Lip Balm
Verdict:
The first thing that I did was inhaling the smell. Mmm… smells like a cup of Earl Grey tea with a blend of tantalizing citrus fruits. The scent is simply amazing, I think it can be use as stress reliever!

Upon application, my lips turned soft and supple thanks to the moisturizing organic shea butter. I left it on overnight and no more cracked lips in the morning!

Ingredients:
Certified Organic Extra Virgin Olive Oil, Macadamia Seed Oil, Certified Organic Shea Butter, Candelilla Wax, Soy Wax, Jojoba Oil, Carnauba Wax, Natural & Organic Flavors and/or Pure Essential Oils, Vitamin E, Rosemary Leaf Extract, Natural Stevia
I'm loving Crazy Rumors Lip Balm!
Rating
: ★★★★★
Price
: RM 15.00
Where to buy
:
Crazy Rumors website

Other flavors: Apple Spice, Bee My Honey, Lemonade, Limeade, Orange Juice, Peppermint Lemongrass, Pink Grapefruit Juice, Spiced Chai