How many of you have been to Northpoint, Mid Valley? Before this food review, I thought there were only high class offices inside so I never bother to go there. I wished I knew earlier because there's a hidden gem right here: Coriander Leaf Restaurant that serves delicious Asian and Western fusion food at a very affordable price!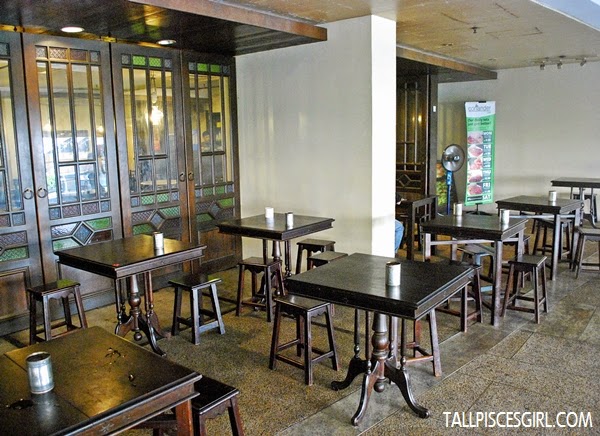 Coriander Leaf Restaurant Exterior
Coriander Leaf Restaurant Interior
The ambiance was pretty cozy and welcoming while decorations are minimal and simple, equipped with wooden chairs and marbles tables and the some antique plates were on display at the wall.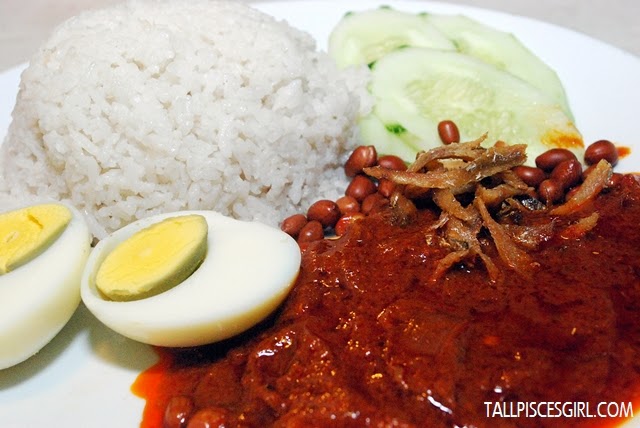 Nasi Lemak
Price: RM 2.90

If you're dropping by for breakfast, do try their Nasi Lemak. I didn't have the chance to try it but it certainly looks very delicious! My tummy is protesting now >__<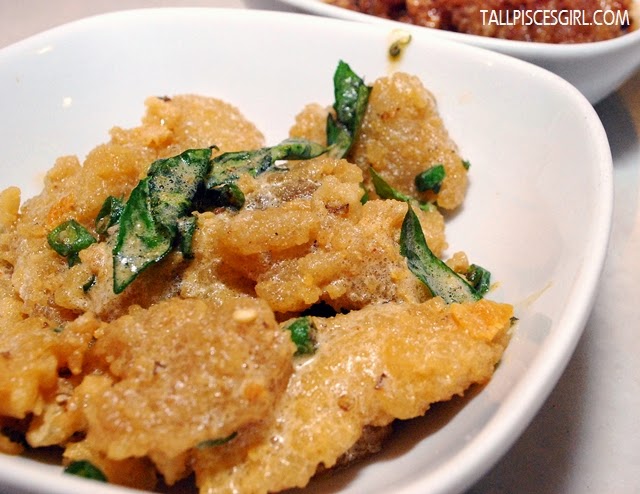 Salted Egg Fish
Price: RM 9.90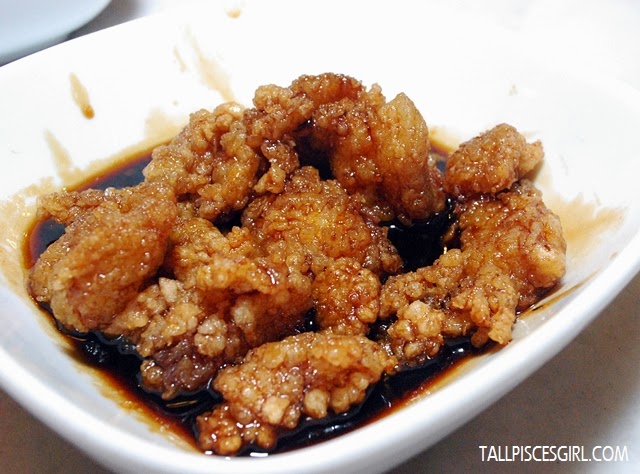 Marmite Fish
Price: RM 8.90
Salted Egg Fish
and
Marmite Fish
were supposed to come with rice but for review sake, we didn't want to stuff ourselves with rice. Salted Egg Fish was my favorite because it's fried crispy and tastes so flavorful! I guess it's because I always prefer salty instead of sweet food that's why I tend to like it more. Marmite Fish was not bad either.
Kam Heong Beef

Kam Heong Beef was very nice as the spicy sauce absorbed into the tender beef really well. Clumsy Boy kept complimenting it after tasting! Unfortunately, it's not on the menu yet but Fabian, the owner assured that it'll be soon.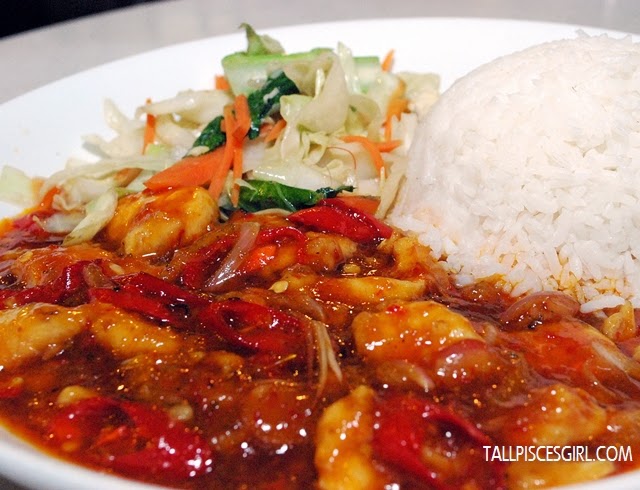 Chicken Curry Kapitan
Price: RM 8.90
Chicken Curry Kapitan
is well known as a distinct Nyonya fare. Although I think that the appearance of the dish doesn't appeal to me, the taste was exceptional. It's certainly a great dish to recommend to spicy food lover, especially if you love to eat your rice with lots of sauces.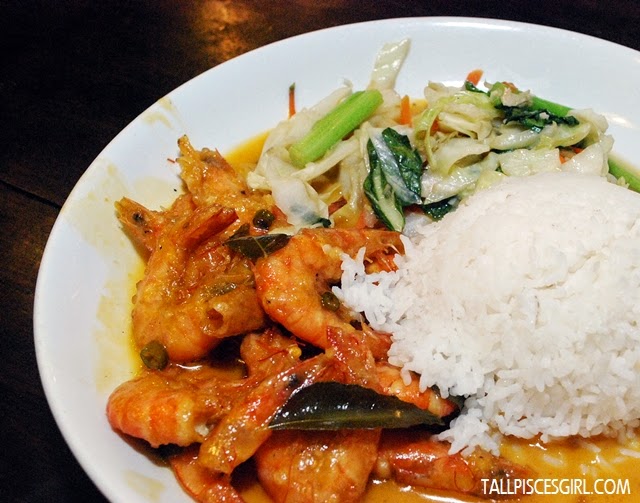 Butter Prawn with Gravy
Price: RM 9.50

The Butter Prawn with Gravy was okay but nothing much to shout about since you can't go wrong with butter stir-fried. I'd prefer the prawn meat to be less soft though.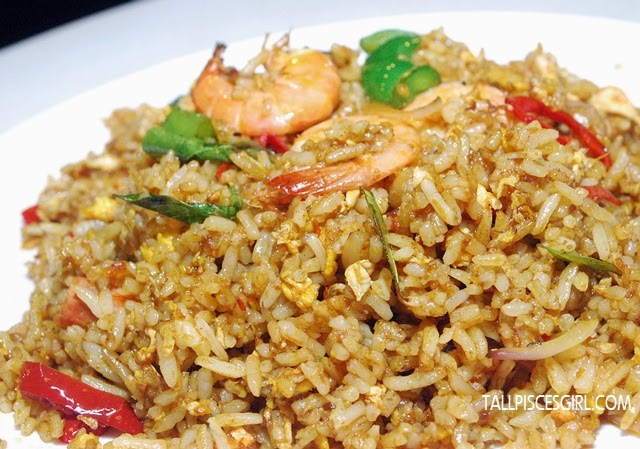 Kam Heong Fried Rice
Price: RM 8.50

Just like Kam Heong Beef, Kam Heong Fried Rice was prepared using the same sauce. Garnished colorfully, it opens my appetite to eat more. It comes with some prawns too!


Honey Chicken
Price: RM 9.50
Honey Chicken
is supposed to come with a bowl of rice as well and I must say that this is one of my favorite dishes at Coriander Leaf. Honey was spread generously and evenly on the tender chicken. I wanted to get more of this addictive dish but it finished too fast as the crowd loved it too!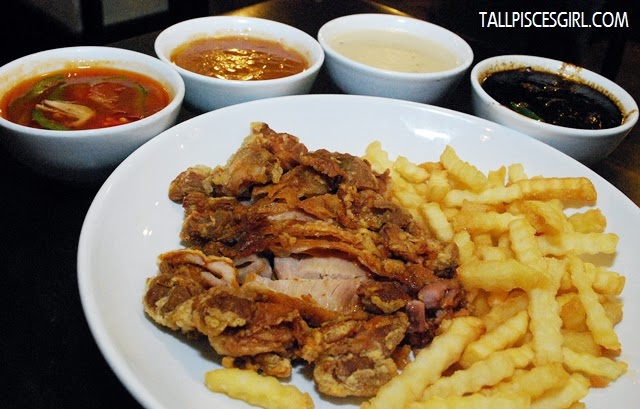 Chicken Chop
Price: RM 11.90

Chicken Chop is one of Coriander Leaf Restaurant's specialties. It comes with 4 choices of sauce: Black Pepper Sauce, Sweet and Sour Sauce, Nyonya Sauce or Mushroom Cheese. In order to identify which sauce tastes better, we tried dipping into all 4 sauces. Nyonya Sauce seems to be most compatible with the chicken chop as the taste came out quite unique. It's similar to Hainanese sauce but spicier. Other than Nyonya sauce, you can try Black Pepper sauce too. Their sauces were homemade and not from commercial bottles.


Fresh Apple Juice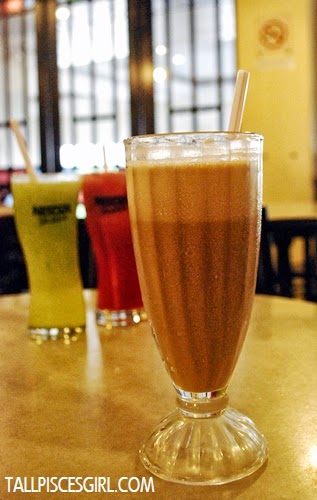 Nescafe Shake
Price: RM 3.80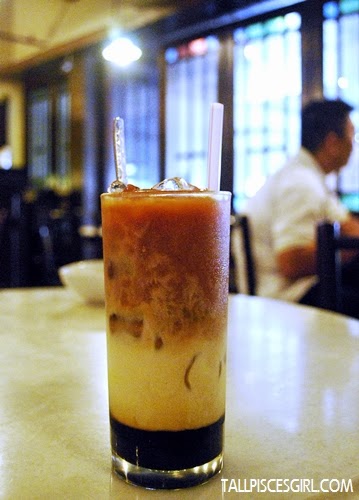 Teh C Special (3 Layer Tea)
Price: RM 3.80
As for drinks, I only ordered the Nescafe Shake because I needed my caffeine fix. Compared to normal Nescafe Ice, it's frothier and sweeter. BTW, they're also selling Coca Cola in bottle which is less sweet and less gas than canned ones. It was a very fun and unique experience to have met the owner and manager of the restaurant as both of them are funny, bubbly and willing to share their knowledge with us.
Address:
Coriander Leaf Restaurant
A-M-2, Northpoint Offices, Midvalley City,
Jalan Lingkaran Syed Putra,
59200 Kuala Lumpur
Directions:
Coming from Mid Valley, go towards Northpoint (away from GSC side), First Floor.
Nearing the end, you'll see F.O.S. Kids & Teens on your left and ATM on the right.
Walk towards the left side exiting to a pedestrian bridge. (Right will head to KTM station instead)
After crossing the pedestrian bridge, turn left and you will see the restaurant on your right, beside a Japanese language learning centre.
Tel
: 03-2202 0285