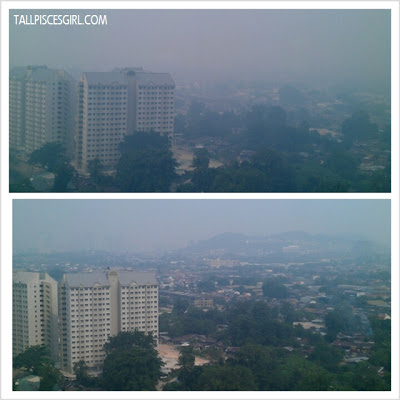 Haze in KL
*Cough cough* Seriously, this haze in KL has been getting from bad to worse until I can smell the smoke! Luckily it rained in some places yesterday. Remember to take care and drink lots of water! I failed to get N95 masks because it's all sold out so surgical masks are better than nothing. The best way of course, is stay indoors!
BUT! What about food? Yes, you can cook at home but you would still need to go out to buy groceries and exposed to haze! Nope, I'm not gonna let my dad go out unnecessarily. Luckily I know the existence of FoodPanda who offers food delivery service within Klang Valley and Penang.
FoodPanda site
The food ordering process is really simple. Everything is done online and just a few clicks away to enjoying food from your favorite restaurant. All you need to do is select your area, browse through the restaurants that deliver to your area, submit your order and then pay upon delivery. They have recently launched iOS and Android app too just in case you don't have access to a computer!
FoodPanda Android App
What makes me excited is this, they are offering delivery from my favorite burger joint, Burger Bakar Kaw Kaw! And I also received latest news that Starbucks, Tony Roma's, Old Town White Coffee and Morganfields are now available for delivery in the Klang Valley and Penang too. What are you waiting for? Click here to order now!