Hey there! Remember my post last few weeks about
Luxe Swinger fashion shoot
? I'm actually feeling super nervous to know that all the bloggers would need to grace the runway for
fashion show
! I just pray that I wouldn't go all clumsy in high heels and fall down during the show LOL!
When I reached
Luxe Swinger
's store in
Publika
, I was informed that we're going to wear something new other than the dress that we wore for the fashion shoot. So, I chose an
orange bandage dress
(thank God it can fit cos I'm not as slim as most people think I am), something bright that makes me stand out.
Makeup in progress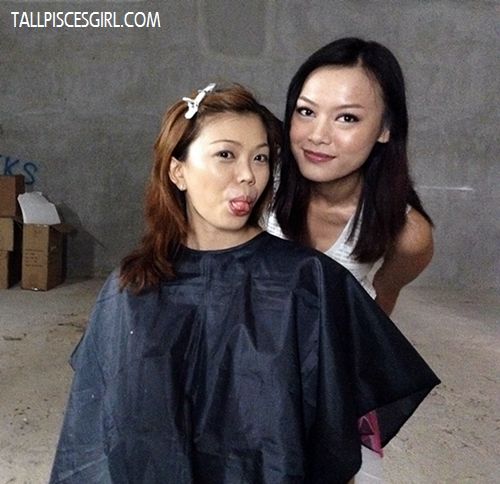 Messing around with Kelly and Caroline while waiting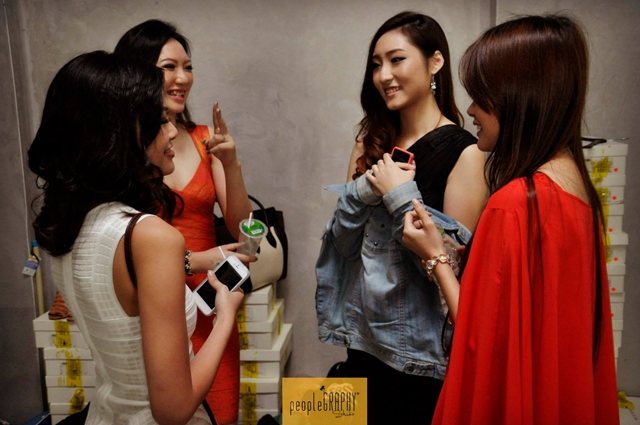 I can't recall what I was talking about but I really love this photo!
Thanks to Peoplegraphy for the awesome shot!
Jimmie, the photographer also need to makeup XD
All the
bloggers
were nervous max but we had a simple rehearsal and we were told to just walk naturally as we like, kinda like a freestyle
catwalk
. Phew~~ I'm glad it turned out better than I expected, not so nervous when I'm out there but I think I swung my hands too much hahaha! Watch the video and you'll know :p
The actual posing for fashion show.
LOL I look so fierce! :p
Here's the video taken by Clumsy Boy. I'm appearing at 3:31 yo!
Do you like my dress?
Of course, I didn't forget to take photos with my beloved Clumsy Boy who has been waiting for me from afternoon til late evening and helped me to shoot photos and videos! Thanks darling! ♥
One of my besties also came all the way to Publika to show me her support =)
Thank you!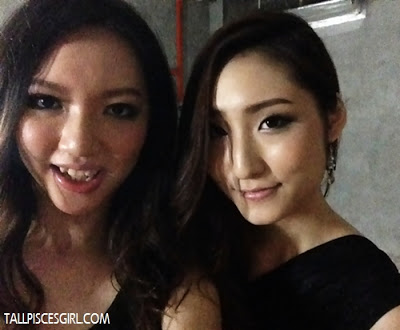 Grabbed Ashley for a photo before I left
but iPad Mini's front camera sucks leh… so blurry =(
I'm really glad that I was given such a great opportunity to work with so many great people! Made quite a lot of new friends during this project and hopefully we can collaborate again real soon! It's a new experience that I'm going to remember forever! =)
The bloggers get to bring home the outfit that they have chosen during the photo shoot, an RM 500 voucher to shop at LuxeSwinger.com, Hanskin products worth RM 500 and accessories from Bimba & Lola.