You know,
shopping
is every girl's hobby. Don't believe? Ask your mum, sis, girlfriend(s) and girl friends! But having said that, I always headache when it comes to buying gifts for boyfriend or boy friends. Why? Because over the years, I've gifted them almost everything that I can think of. Wallet, shirts, pants, belt, perfume, pen, bags, shoes… I know boys love expensive gadgets too but unfortunately I can't afford those yet :p
Kwerkee by Reebonz
I'm so glad that I recently discovered
Kwerkee
, an online marketplace that sells rare, fun and uniquely designed products with 100+ items to shop daily. We don't need to buy all the mainstream gifts anymore! The good news is, you will get back
50% rebate
of your entire purchase value in Kwerkee credits when you make any purchase from
13 March to 19 May 2013
! Hmmm it's time to buy some gifts in advance for Christmas, don't you think so?
*ngek ngek*
Wootz! 50% credit rebate!
This is how Kwerkee looks like: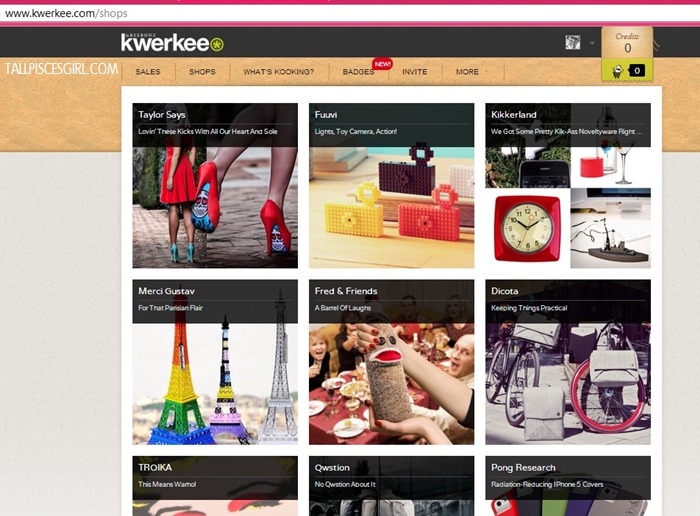 Shopping time at Kwerkee!
What I wanna buy for my girl friends =)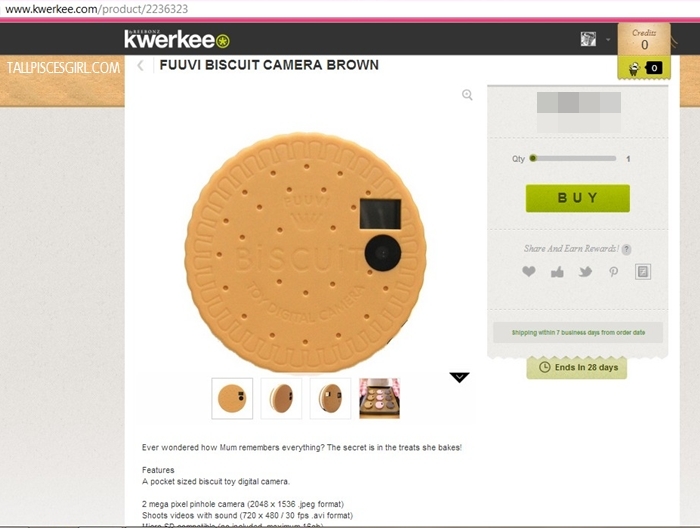 …and for my boy friends :p
You can also
collect badges
as you shop to earn special privileges so that's a double reward! They also offer 0% Installment Payment Plan and rest assured that your item will be delivered fast. To shop conveniently, do download
Kwerkee app
from the App Store ya? 😉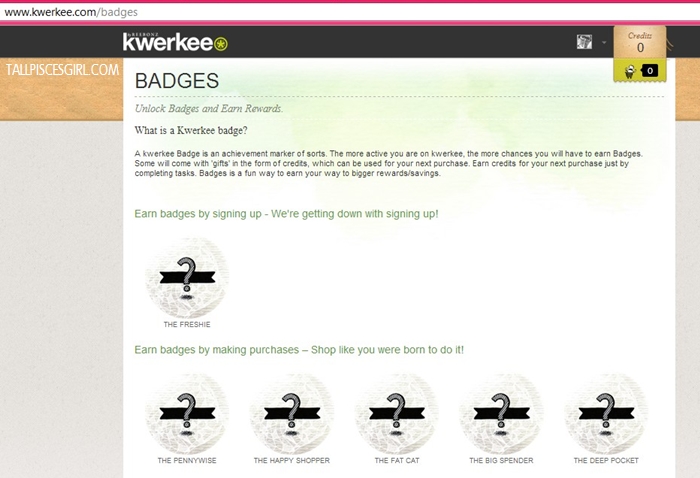 Unlock badges and earn rewards
Something special for my readers here, just sign up via this link –> https://bit.ly/Kwerkee to receive RM 20 credits & stand a chance to win up to RM 330 shopping credits!