Firstly, I'd like to thank
Kelly Chin
for the invite to
Etude House BFF Party
at
Korea Plaza
at Menara Hap Seng. It is owned by Korea Tourism Organization to promote everything Korea! =D
Korea Plaza
5 Etude House masks at only RM 15! What a steal!
We were offered free makeover, photo shooting in Hanbok (traditional Korean dress) costume and also manicure! AWESOME-NESS!
Pls be gentle on me hahaha XD
Can open my eyes ady?
Almost done! Jennifer and Kahmon kept trying to make me laugh!
Tadah!! Here's the result of makeover! Nice?
Imma happy sunshine girl! Very satisfied with the makeover =)
Love these cute Korean miniatures! Sho cute!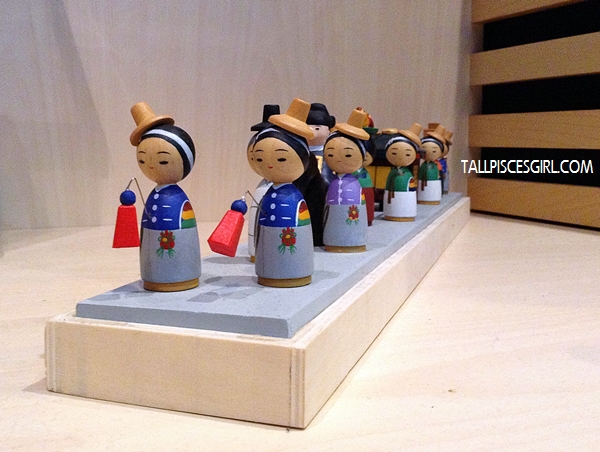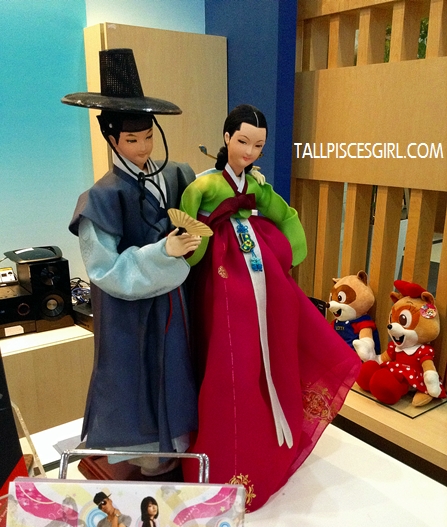 I wanna try wearing Hanbok too!
Camwhore in Hanbok! That's what girls are expert in :p
Annyeonghaseyo~~
OMG why did I looked like a pervert in this photo?? Huhu… I want a more decent photo with Choi Minho of SHINee!! T_T
Ahhh daebak! I can finally taste ddeokbokki, a popular Korean snack food which is actually braised rice cake. I got to know about it when watching Running Man!
After curing my stomach, continue to pamper myself again hehe! The queue for manicure is kinda long but it's totally worth the wait! We were rewarded with a hand massage using
Etude House Hand Bouquet Rich Vitamin Hand Cream
and
Etude House Hand Bouquet Rich Butter Hand & Heel Cream
. I personally like Hand Bouquet Rich Vitamin Hand Cream cos it's lighter but if you have super dry skin, do opt for Rich Butter Hand instead. After the hand massage, time to spice up the nails! Major loves for
Etude House Juicy Cocktail Gradation Nail Polish
cos it's super bling bling and the color set I love most is
Angel's Kiss
!
Thanks for the relaxing massage!
I wanna be the new ambassador…. can? XD
Super bling bling nails achieved using Etude House Juicy Cocktail Gradation Nail Polish in Angel's Kiss
When all's said and done, it's time to catch up with old friends and make new ones as well! Thank you
Etude House
for organizing an awesome event for us!
Yours truly and pretty Sharon! =)
P/S: There are many more pretty photos but it'll be too overwhelming if I put it all here so pls stay tuned to my Facebook page as I'll be uploading them there, OK?