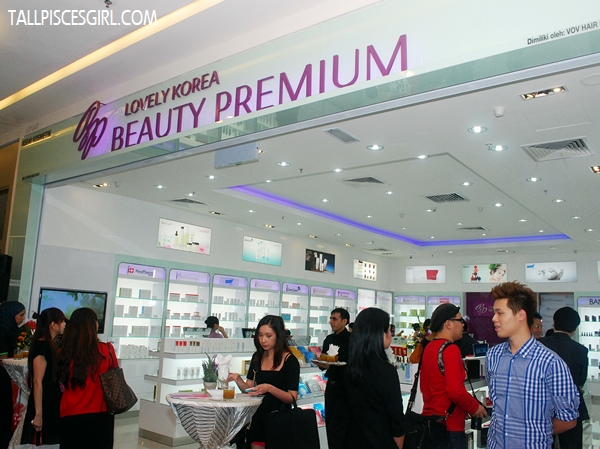 Lovely Korea Beauty Premium
Lovely Korea Beauty Premium
had its official opening at
KL Festival City Mall
, Setapak, Malaysia, marking its single step as the
First Korean Cosmetics Pop-Up Store in the World
.
Interior of Lovely Korea Beauty Premium
Lovely Korea Beauty Premium is run by the South Korean government. This project is hosted by Ministry of health and Welfare (MOHW), organized by Korea health Industry Development Institute (KHIDI) and managed by THE SOPS Seoul of VOV Hair & Beauty Sdn. Bhd. The concept is to promote exports of the country's cosmetic industry and the country's top cosmetic products developed using sophisticated technology and quality assurance from South Korean manufacturers.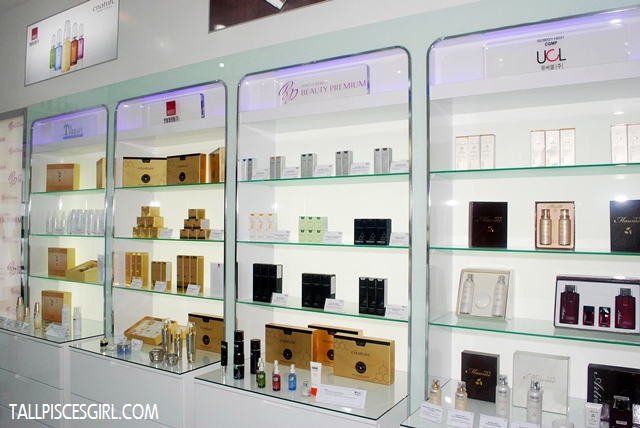 Products on display
The store also supports display and sales of the country's cosmetics as well as a buyer-matching program. With its doors opened to public, customers are privileged to have hands-on experience to the 12 South Korean cosmetics companies in a comfortable and luxurious atmosphere. Out of curiosity, I asked the Store Manager how he would recommend a suitable product for the customer since they're carrying so many brands in their store. In a professional manner, he said that he will first analyse the customer's skin and ask them a few questions to understand more about their skin. Then he would suggest a few products from different brands and explain what can each product do. After that, it's up to the customer to choose which product she/he prefers.
Masks and skincare products display
Some products I'd like to own due to the interesting packagings: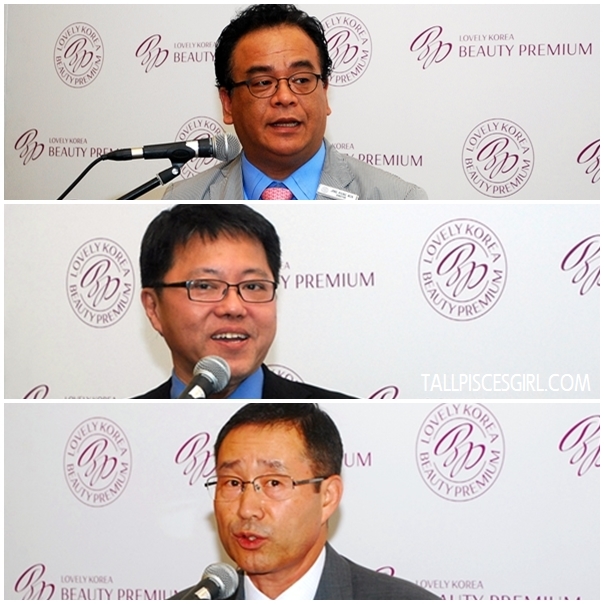 Jang Kyung Won, Director General of KHIDI ASEAN,
Jeff Ooi, Member of Parliament for Jelutong,
Yoon Huei-Ro, Regional Director General for Asia and CEO of Korea Trade Center Singapore
Mr. Jang Kyung Won, Director General of KHIDI ASEAN said, "South Korean cosmetics industry has changed it's from which was focused on importing industry to more emphasis on exporting. Thus, Korean government, MOHW, has chosen Malaysia, the opinion leader of Southeast Asian countries with continuous economic growth during the business recession, as a target country to support the Korean small and medium sized manufacturer with good quality of cosmetics. There was a notable rise to the interest of Korean beauty product which has led to the increase in export to Southeast Asian countries, especially to Malaysia by the increment of 181% in 2010.We, KHIDI, a supervisor of this Beauty Premium project, will do our utmost to produce successful outcomes".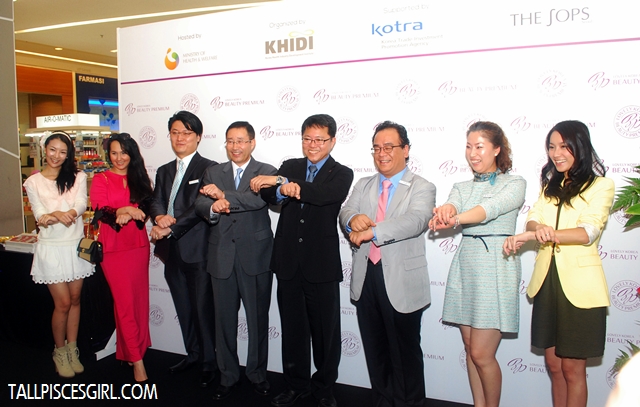 Distinguished guests with Gangnam Style pose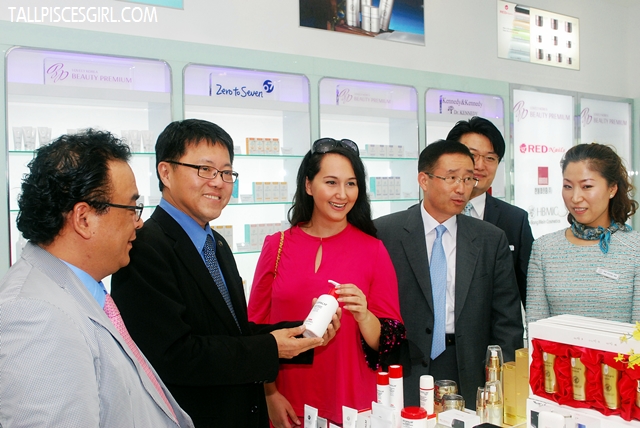 Sasha Bashir posing for the camera
Korean-inspired style was seen on the models strutting the runway with hit sensation K-pop music
Koreans are so well-known in cosmetics and skincare industry I can't wait to try their products and pamper my skin! 😀