Okomen Japanese Restaurant
is located at
Desa Sri Hartamas
area, but it wasn't easy to find because the roads there are quite confusing. I finally reached there after a few U-turns!
Okomen Japanese Restaurant @ Desa Sri Hartamas
Normally when people mention Japanese restaurant, what goes on my mind would be sushi, ramen and sashimi but I'm quite surprised to know that Okomen actually specializes in Okonomiyaki! I noticed that the restaurant is almost full house during dinner time and 80% of the customers are Japanese, so I'm sure that their food here are really authentic to attract such crowd. I'll definitely be back for their Okonomiyaki =) For those who doesn't know what is Okonomiyaki, here's a description from
Wikipedia
: Okonomiyaki is a Japanese savoury pancake containing a variety of ingredients. The name is derived from the word okonomi, meaning "what you like" or "what you want", and yaki meaning "grilled" or "cooked".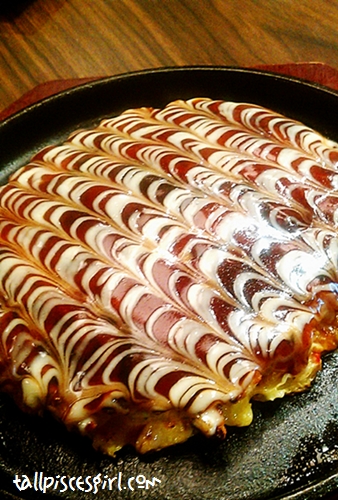 Tori Oko (RM 15.80)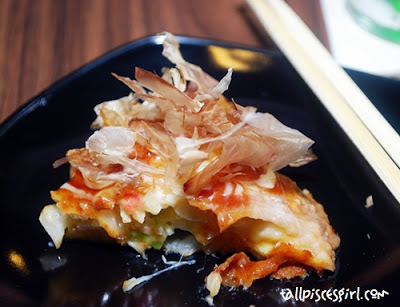 Katsuobushi (bonito flakes) on Tori Oko
The Tori Oko was great, topped with Katsuobushi to enhance the taste of delectable egg mixed with pork and mayonnaise. Japanese pizza at its best! I've just tried Okonomiyaki from Jusco a week before this but really cannot compare. This tastes a lot better! No wonder it's the signature dish here.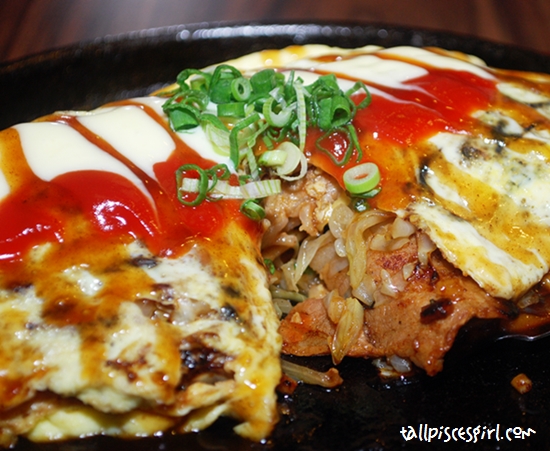 Omu Tori Yaki Soba (RM 13.80)
Omu Tori Yaki Soba is something special to try. It looks like Nasi Pattaya but it's fried Soba and seafood wrapped with egg! It smells very fragrant too and all the dishes here were prepared by the owner, Mr. Alan himself.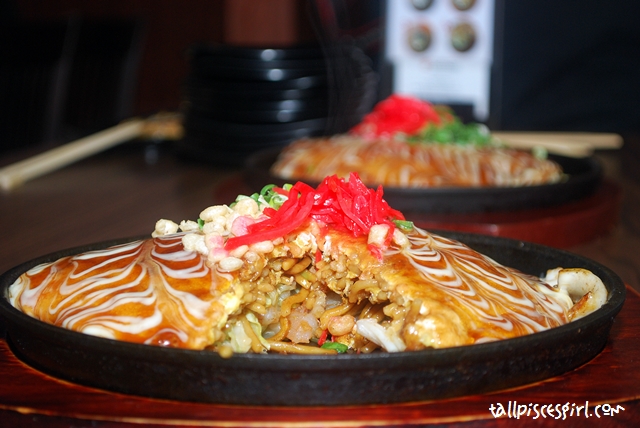 Mixed Modan-yaki (RM 28.80)
The word Modan is derived from the English word, "modern". When fried noodles are wrapped in egg with the same ingredients as Tori Oko, it results in Modan-yaki: a simple twist to the original flavor.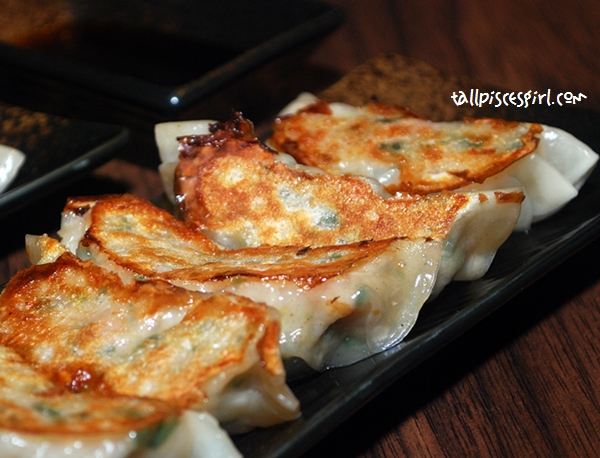 Gyoza (RM 10.80)
Gyoza, a popular Chinese food brought to Japan is definitely not to be missed. Mouth watering ground pork fillings were wrapped into thin piece of dough, creating a very fulfilling taste.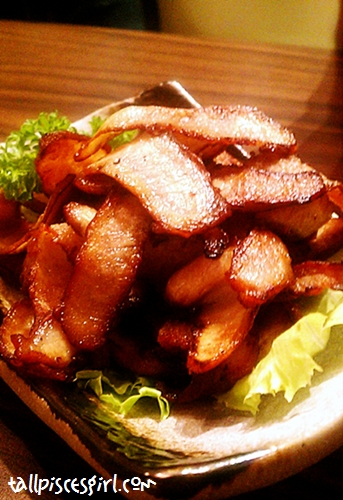 Tontoro Itame (RM 28.80)
Marinated crispy pork cheek!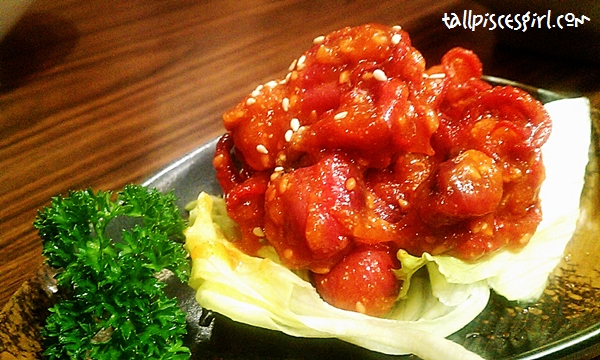 Chuka Idako (RM 7.80)
Baby octopus marinated with teriyaki sauce is the bomb!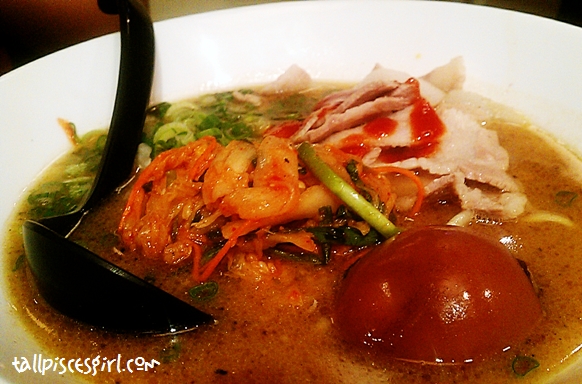 Pork Kimuchi Ramen (RM 19.80)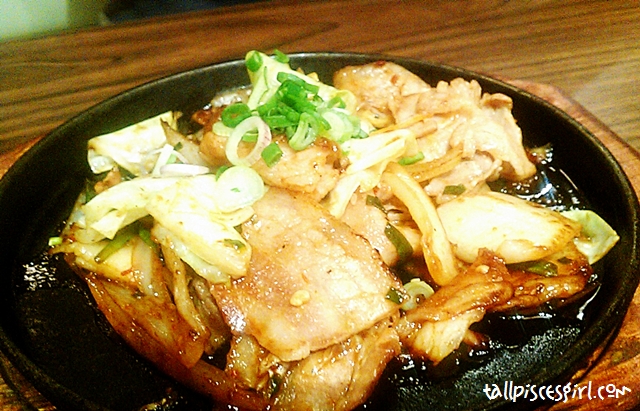 Kimchi Pork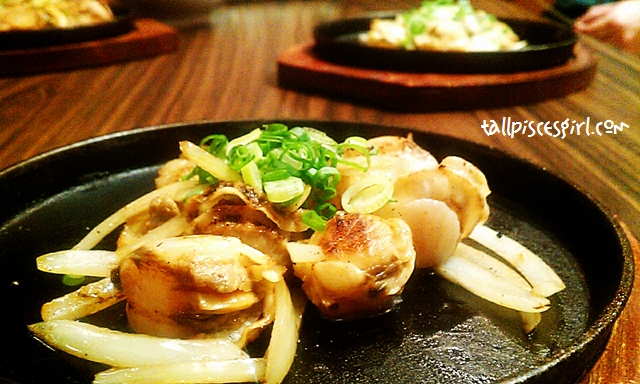 Scallop Teppan (RM 25.80)
Fresh scallops pan fried with onions are so juicy and chewy.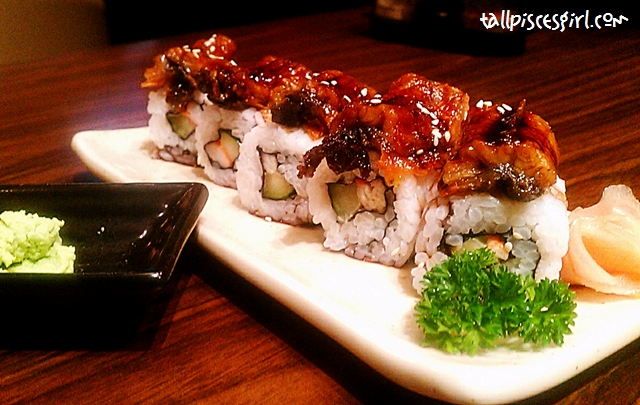 Unagi Maki (RM 23.80)
Ahhh what more can I say? You can never go wrong with unagi!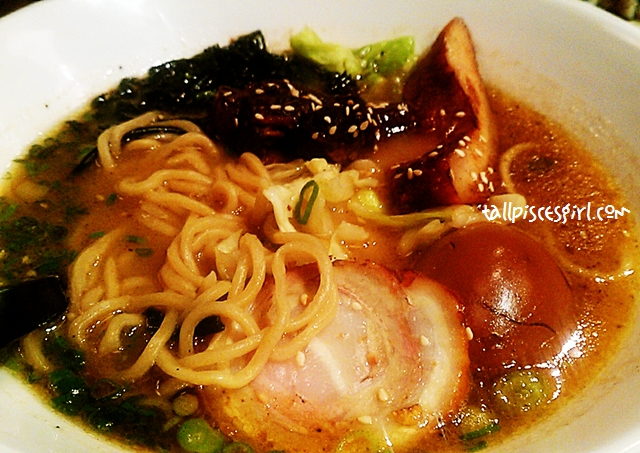 Okomen Ramen (RM 18.80)
Okomen original pork broth with 3 kinds of simmered pork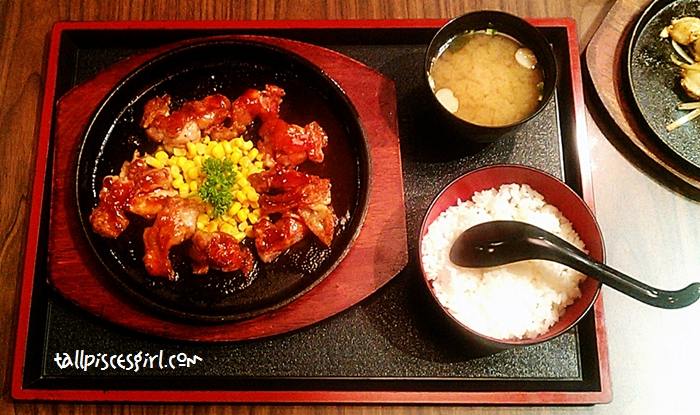 Sesame ice cream and Green tea ice cream
I like Sesame ice cream more but it was over freezed.
Green tea ice cream is a lot smoother not powdery.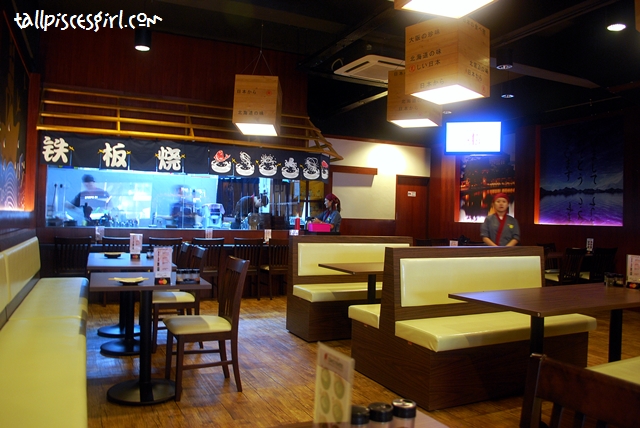 Overview of Okomen Japanese Restaurant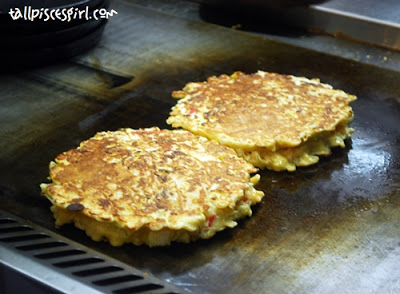 You can see how they cook the food in their open kitchen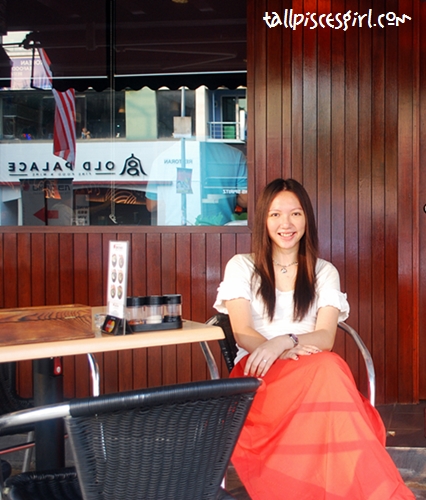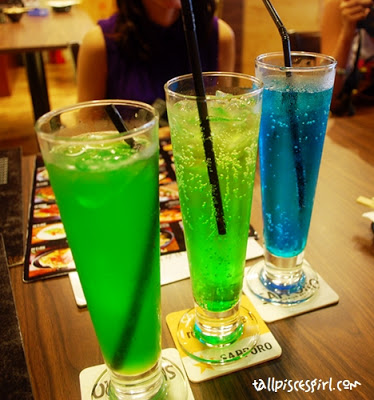 Peppermint Soda (RM 5.80), Lemon Peppermint (RM 6.80),
Blue Curacao Soda (RM 5.80)
Address
: Okomen Japanese Restaurant 7G, Jalan 22/70A, Desa Sri Hartamas, Kuala Lumpur
Tel
: 03-6205 9828
Facebook page
:
Okomen Japanese Restaurant
Map
:
View Larger Map