I'm having insomnia now. Couldn't sleep so I'm going to share my experience of getting
Japanese gel manicure
at
Shige Hair Salon, Plaza Damas
.
Upon arriving there, I was greeted in Japanese. It never occurred to me that the place is owned by Japanese since a lot of places in KL have Japanese name but owned by local. I was taken to the upper floor into a small, cozy well decorated room. And this is where I met my nailist,
Biju san
. She's a beautiful young Korean girl who speaks fluent Japanese and basic English so there's not much problem communicating with her.
My nailist – Biju san
Pretty right?
As it's my first time doing gel nails, it was a bit complicated knowing that I can customize so many things. Basically, I need to choose the color, the jewels and design that I want. For the
design
, I chose to let Biju san decide since she's the expert here.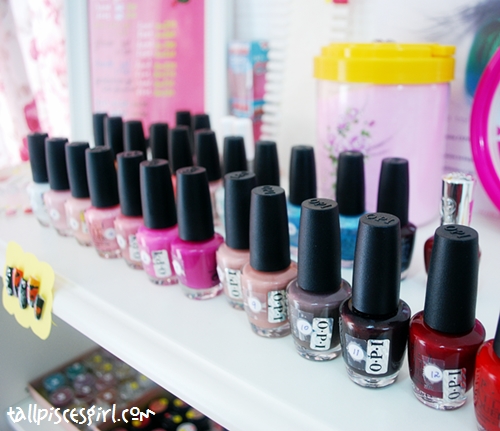 A variety of nail polish on display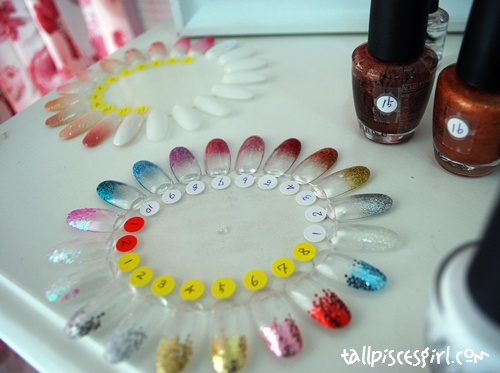 So many to choose!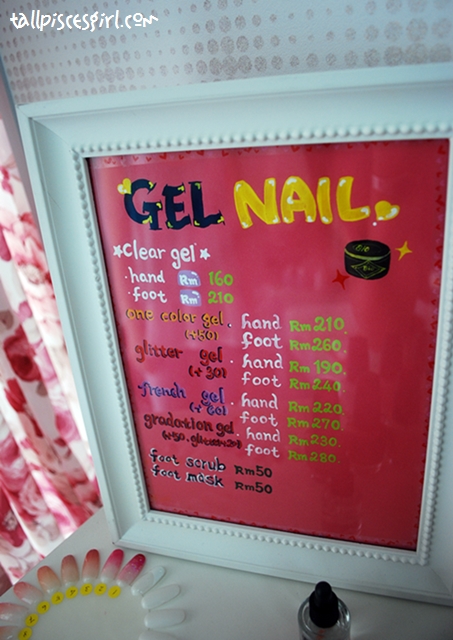 Nicely decorated price list!
Bling bling jewels
Halfway through the process, the Japanese owner, Akiyo san arrived and stayed with me until I left. That was so sweet of her! I felt like a VIP! According to her, all nail products were flown in from Japan because as an avid nail art fan herself, she tried other brands and felt that the quality in Japan is way better. Besides the product, skill of the nailist is also very important to ensure that the gel nail done can last longer. I have no worries about that since Biju san has 4 years experience in this field.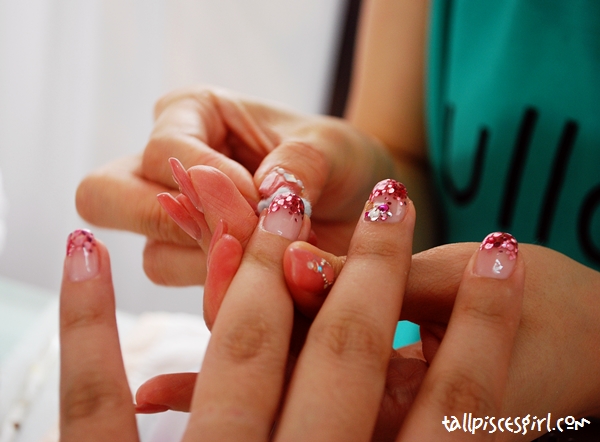 My Japanese Gel Nails are ready!
According to Akiyo san, the gel manicure can last for around 3-6 months if done properly. Many people might complain that Japanese gel manicure is more expensive than basic nail polish manicure but if you're good in Maths, you'll realize that the average cost per month is almost the same as basic manicure. Really worth it! What's great about Japanese nail gel is you don't need to wait for it to dry! They just use UV light for a few minutes and it's all ready!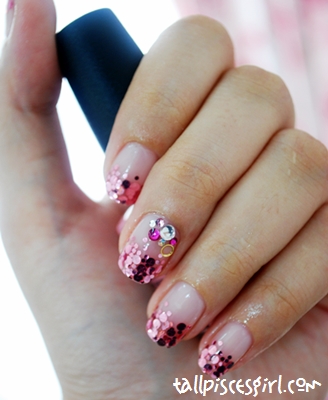 Tadah!! What you think?
Biju san and I <3
Had a nice 1.5 hour chat with both of them about food in Malaysia, Big Bang, Japanese and Korean drama plus so much more! What a happy day indeed! And I totally love their politeness especially when escorting me out 😀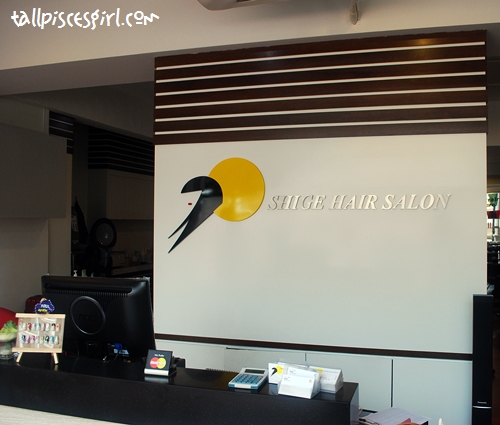 Shige Hair Salon
Sample of Japanese nail designs
Address
:
Shige Hair Salon
C-0-6 & C-1-6, Plaza Damas,
60, Jalan Sri Hartamas 1,
Sri Hartamas,
50480 Kuala Lumpur
Tel
: 603-6201 7368