Hello guys!! Guess where am I now? It's
Malaysia food heaven
– PENANG!!! Yes, I'll be introducing them in my blog soon yea so don't worry! Speaking of food, there are a lot of yummy food in Klang Valley now that I haven't tried yet. Some are quite expensive and thus I'll normally look for deals in the Internet so that I can try it at cheapest price possible. Lately though, there has been a lot of problems related not only to one deal site but almost all of them that made me feel really annoyed. I guess I'll stay away from buying deals in the meantime until they improve their system.
As an alternative, I've got myself this book called
Worthy Book
that is full of F&B vouchers! Most of the vouchers will only expire on 31st March 2013 so I have a lot of time to use it.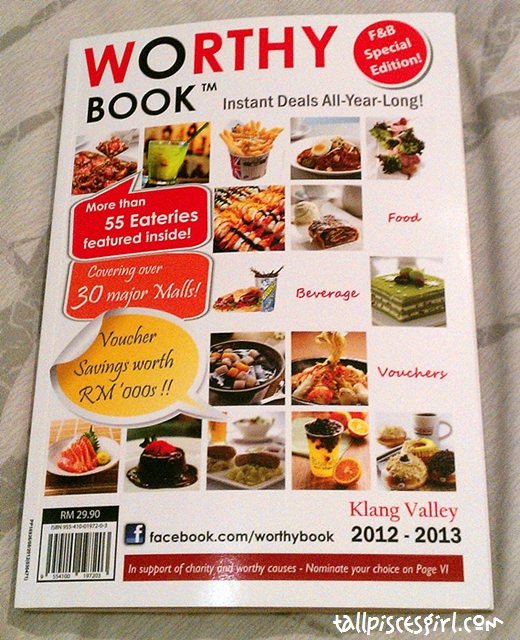 Worthy Book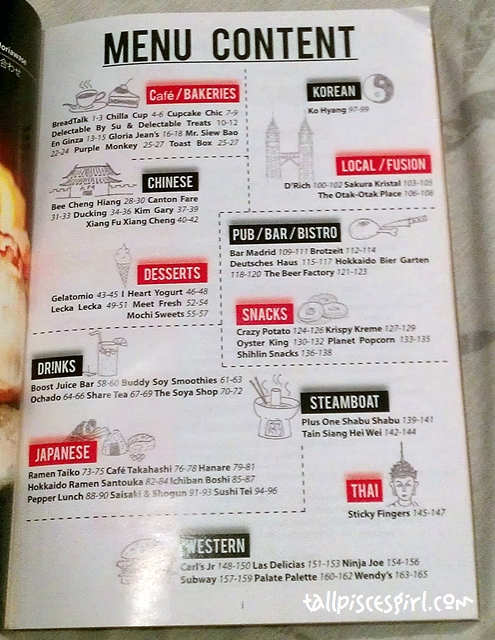 Love how they categorize the restaurants based on type of food
Some of my favorite vouchers include: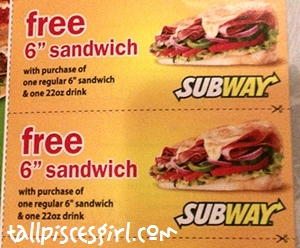 Buy 1 Free 1 – 6″ sandwich from Subway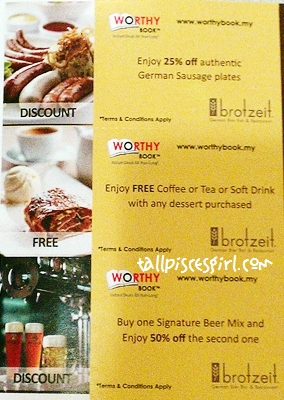 Free drinks and discounts from Brotzeit!!
IMHO, the vouchers in Worthy Book™ F&B Special Edition 2012-2013 are really worth the price of
RM 29.90
because the vouchers are worth much more than that. It's available in all major bookstores like MPH, Popular, Times, Borders, Kinokuniya and selected myNEWS.com outlets in Klang Valley. Alternatively, you can order from their Facebook page at
https://www.facebook.com/worthybook
or their website at
https://www.worthybook.my
.