Last week, my friend who is doing F&B business told me that she forgot to print some really important
brochures
. Normally it wouldn't be a big problem because she can send it to the nearest
printing
shop to get it done. BUT the problem now is, she needs it within 3 days for her shop's grand opening! Most of the shops rejected her because they said that they couldn't process it in such a short time!
So she consulted me on where to get fast, affordable and cheap
brochure printing
service. Coincidentally I found this website that offers printing services called
Next Day Flyers
few days ago. They had a Next Day Printing Promise whereby they will print and ship out the brochures next business day if it has been completed and approved by 6 PM PST without compromising the printing quality so I figured this service would be perfect for her current situation.
As a software developer, I've checked out their system too and find it really user friendly. Just a few simple clicks needed to select type of brochures, order quantity and other printing details. A price calculator at the right hand side will populate the cost as you customize your requirements. Never need to worry about hidden charges again!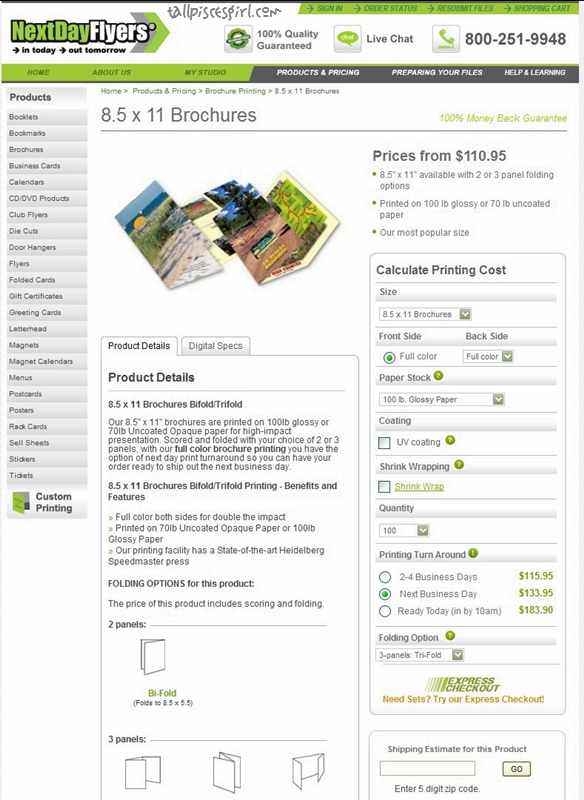 Next Day Flyers
So, fingers crossed that everything will go smooth for her! Ciaoz!