This year, Clumsy Boy and I celebrated our Valentine's day early because we bought a deal for RM 27.90 per person but unfortunately The Office Tapas & Grill's reservation on 14th February was already full! So we opted for 12th February then. Everyday is Valentine's day for us anyway!
Classy and cosy environment! I think I'd be awesome to sing here :p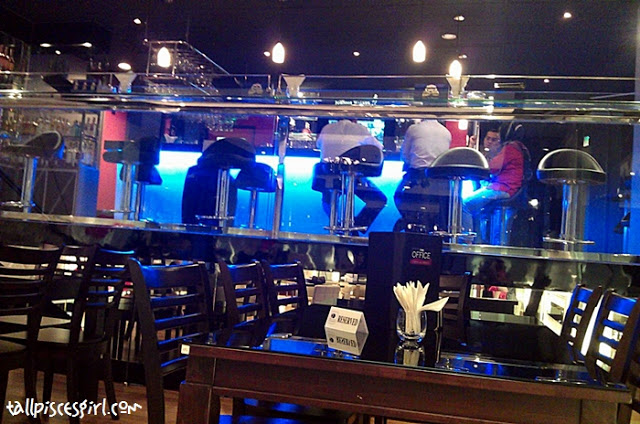 The bar area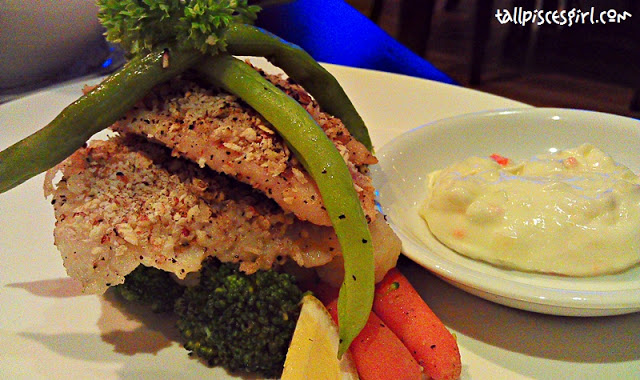 Herb Crusted Fish
Freshest Dory fillet grilled with garlic oil served with broken potatoes and buttered mix vegetables
Honestly, I think the generous amount of herbs are awesome! The dory fillet is really smooth!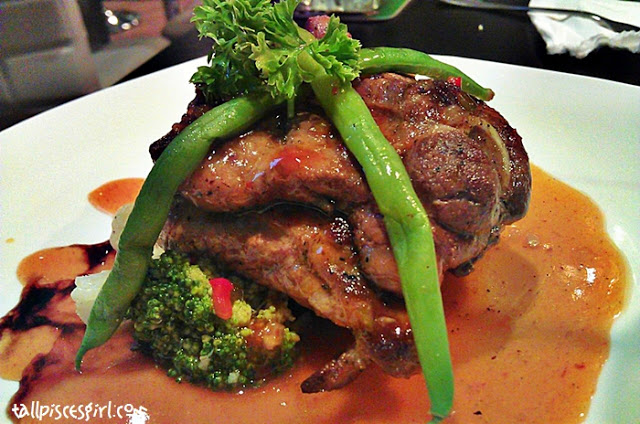 Classico Barbecued Lamb
The Office's signature succulent lamb loin marinated with homemade barbecued sauce, blended with special spices and grilled to perfection
The sauce was awesome! Anything paired with this sauce is super delicious, even my dory fillet! The lamb was cooked to perfection too. The meat was not too tough to cut.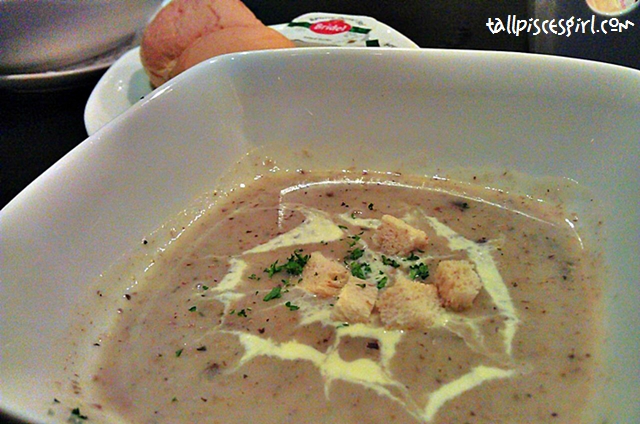 Cream of Wild Mushroom Soup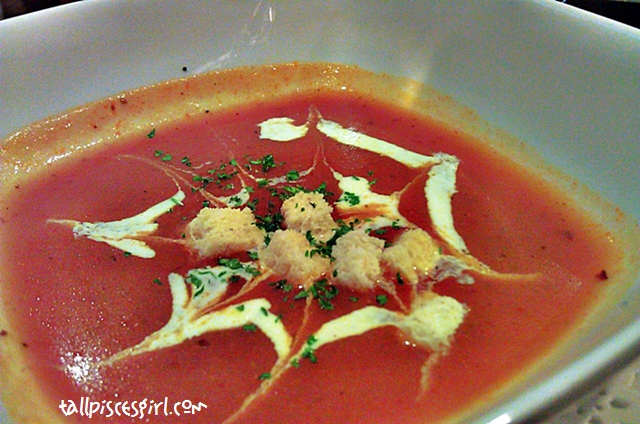 Hearty Tomato Soup
The soups taste really good but the portion was too small, almost half bowl only.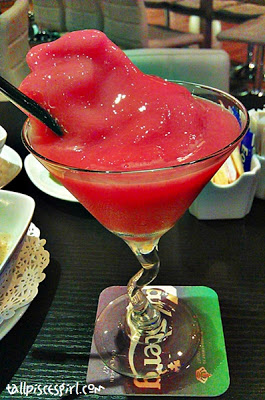 Mocktail: Home Alone (Strawberry Puree, Banana Puree)
I normally dislike fruit drinks but this is acceptable to my taste. Tastes like strawberry mixed Sprite.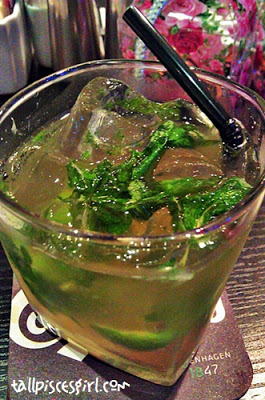 Mocktail: Special Virgin Mojito (Fresh Mint, Brown Sugar, Lime Wedges, Sugar Cane)
Both Clumsy Boy and I don't really like the taste of this drink cos it's too 'green' if you know what I mean :p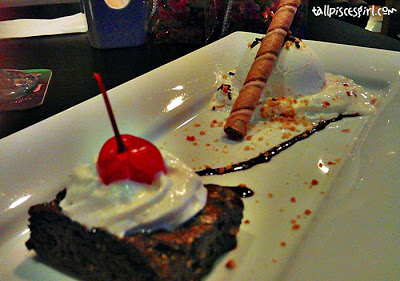 Belgian Chocolate Brownies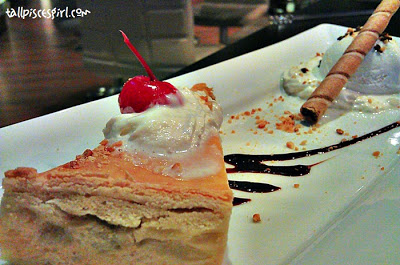 Apple Pie
My favorite dessert! Lots of apple inside! YUMMY!!
How can we not have a photo together? We just cut our hair, Korean style!! LOL!
He hated his hair though. But I think it's cute! What you think?
Not much to complain from this visit except the bloody expensive
parking rate at Menara Haw Par
! Parking rate as below:
First hour: RM 3.10
Subsequent half an hour: RM 2.15
Address:
The Office Tapas & Grill
Ground Floor, Menara Haw Par,
Jalan Sultan Ismail,
50250 Kuala Lumpur
Tel:
03-2031 1208
Map:
View Larger Map