Originally at Jalan Imbi, Tangkak Beef Noodles is now moved to Maluri, Cheras on 11th September 2011! HOORAY! During rainy season like this, having hot Herbal Beef Soup is a bliss to my stomach. Since the soup contains herbs, hence the color is darker than normal clear soup I had outside.
Beef + Stomach + Tendon Noodle seemed to be the best choice since you can sample almost all the body parts they offer. LOL!! If you order normal Beef Noodle, you will be getting brisket and shin part. They offer a variety of noodles to choose too. Among them are Mee, Mihun, Kuey Teow, Mee Laksa and Japanese Ramen (add RM 1). FYI, the broth for noodle and Beef Balls are different so you need to try both out! They also have branches in Malacca and Kluang, Johor 🙂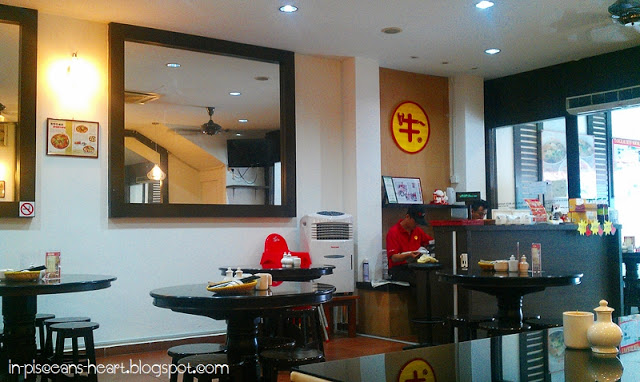 The interior is simple, just like a normal kopitiam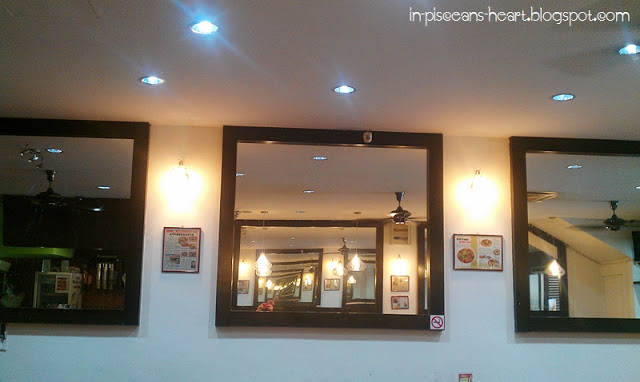 I love this photo… artistic! It's created by reflection between 2 mirrors.
Their mini table menu
Beef + Stomach + Tendon Kuey Teow Noodle (RM 8.90)
Plenty of Beef + Stomach + Tendon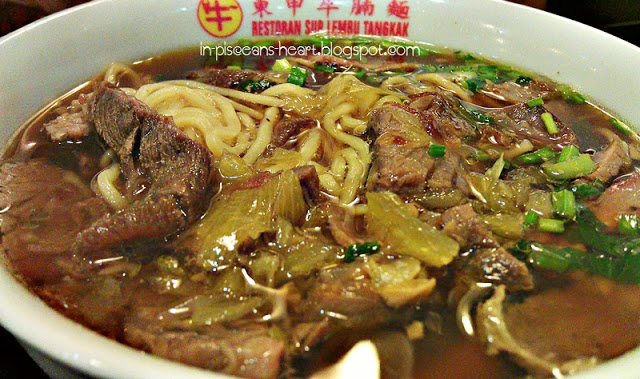 Beef Japanese Ramen Noodle (RM 8.90)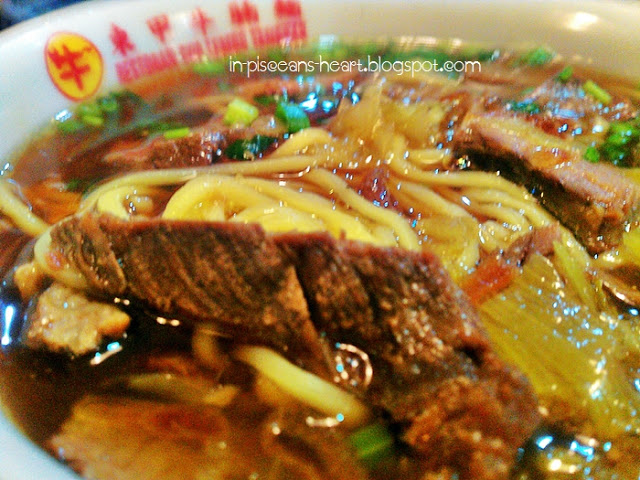 Beautifully stewed beef!
Beef Ball (8 pieces) Very tasty and bouncy! Bounce ar… bounce ar (oops)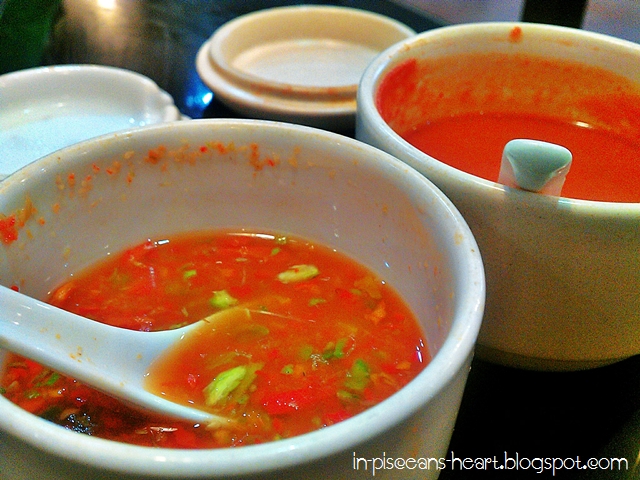 2 types of Chili for selection
Cannot bear spiciness… No thanks!
FAQ:
Beef Noodle is Taiwan's national dish! 😀
Overall Rating: 8.6/10 Ambience: 9/10 Food: 9/10 Price: 8/10 Service: 8/10 Value for Money: 9/10
Address: Tangkak Beef Noodles No. 287, Jalan Mahkota, Taman Maluri, 55100 Cheras, Kuala Lumpur Tel: 017-336 8805 Map:
View Larger Map