Few months ago, I wrote about
Coffee Chemistry Cafe @ Sunway Giza
and now, they've opened their second branch called Coffee Chemistry Signature at First Subang Mall. So I planned to have a meetup with my Primary/Secondary School friends here to enjoy some delicious Graffeo coffee.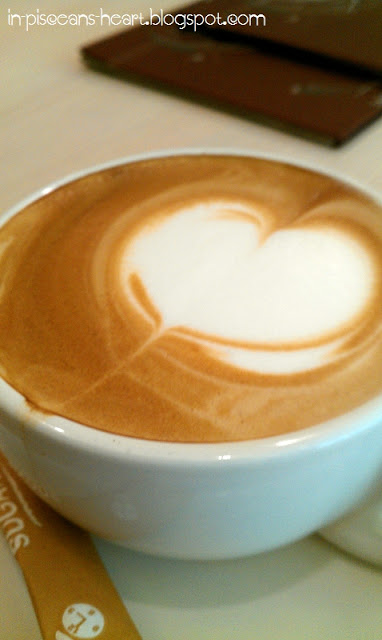 Cappuccino (RM 7.90) This is Reena's cappuccino.
My cappuccino. Eh I want a heart too!! T.T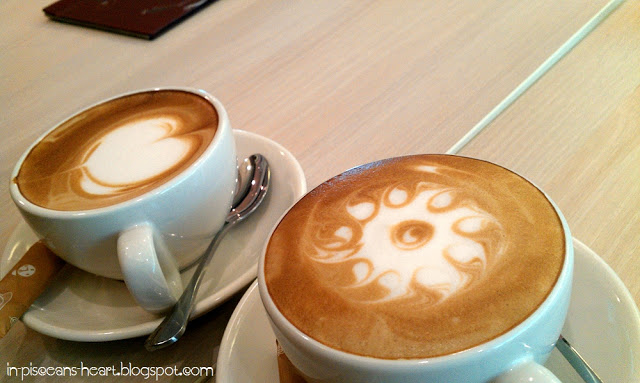 When coffees come together~
Grilled Chicken Herb Hand Roll (RM 5.90) While waiting for Denyse to come, we ordered this as appetizer. The grilled chicken tastes very juicy and tender.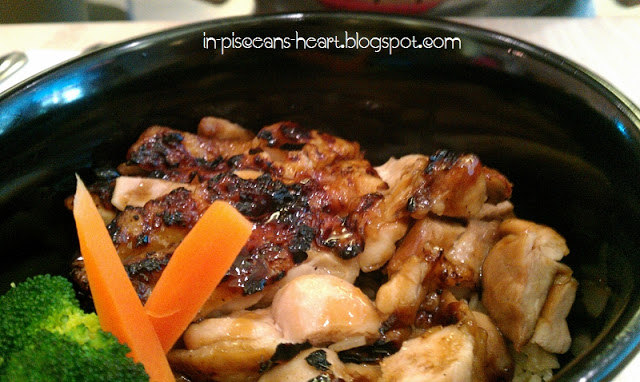 Butter Herb Rice with Terriyaki Chicken & Broccoli (RM 8.90) Definitely a perfect combination! This can't go wrong!
Chicken Herb Pasta – Spicy Carbonara (RM 13.90)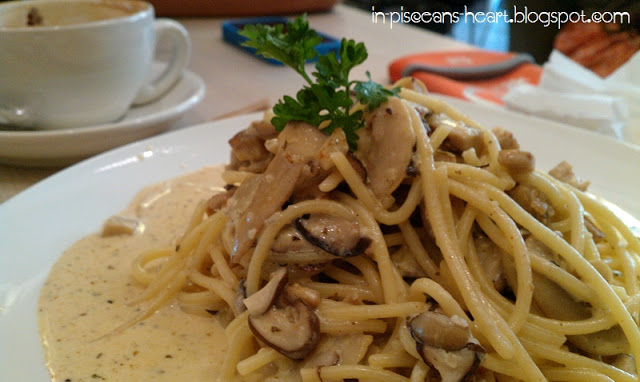 Chicken Herb Pasta – Cream Carbonara (RM 13.90) The cream was a bit too watery but still tastes good 🙂
My second cup of coffee: Cafe Latte (RM 7.90) I still love Cappuccino more. I'm a loyal person hahaha
Reena's second cup of coffee: Fine Ice Blended Cafe Mocha (RM 12.50) All of us couldn't resist the temptation of delicious coffee so every one of us had 2 cups each 😉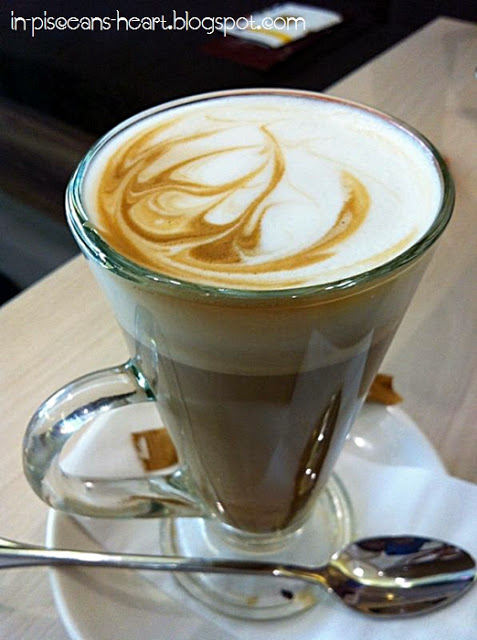 Denyse's second cup of coffee: Regular Macchiato (RM 8.50) It tastes a little stronger than Cappuccino and Latte so expect it to be more bitter. BTW, Macchiato is pronounced as Ma-kia-to. * Photo courtesy of Denyse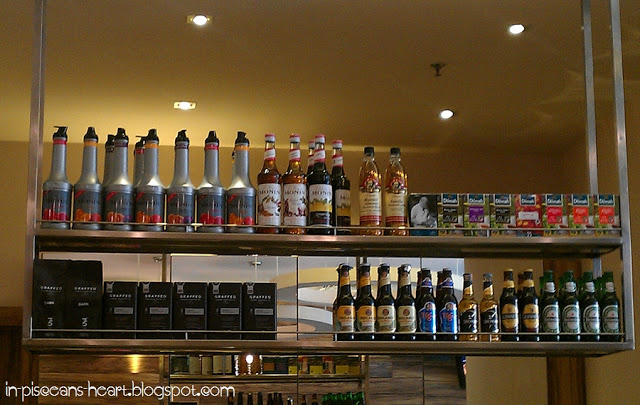 The coffee, beer, tea or ME?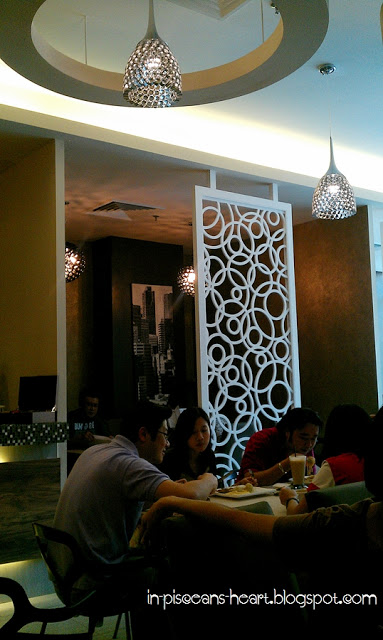 Simple and nice interior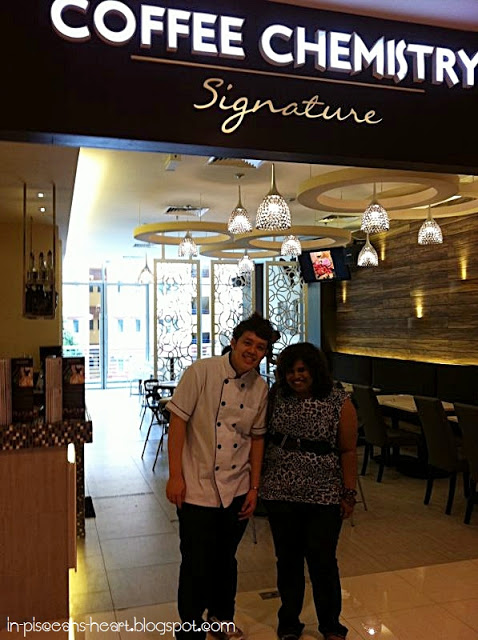 Reena and Desmond: The chef that claims he's just a dish washer hahaha Oh wait. His business card states: Chef Management. So is he a Chef or a Manager? :p
Desmond and I
A group photo!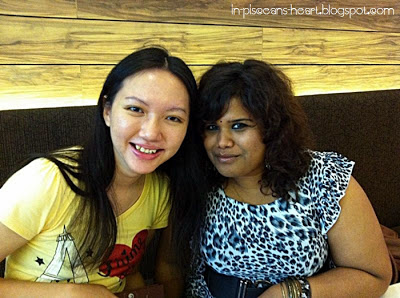 Reena and I <3
BTW, if you spend above RM 50, you are entitled to 2 hours free parking. Validate your parking ticket at the concierge 🙂
Address
: Lot G22 & G23, First Subang Mall, Jalan SS15/4G, 47500 Petaling Jaya, Selangor
Tel
: 03-56122299 / 012-6677512
Business Hours: Daily 10am – 11pm
Map
:
View Larger Map