Last 2 weeks, Mitsubishi has brought their latest product i-MiEV to One Utama Shopping Centre! MiEV basically stands for Mitsubishi innovative Electric Vehicle so yes, this is an electric car! Woohoo!! In support for a greener earth, I will surely buy an electric car in the future. It's currently not launched yet in Malaysia so the price is still unknown. According to my research, the price is around USD 45,000 to USD 51,000 in other countries such as Hong Kong, Australia and United Kingdom which converts to around RM 135,000 – RM 153,000 in Malaysia before taxes.
Here are some photos I took:
i-MiEV Side View
i-MiEV Overview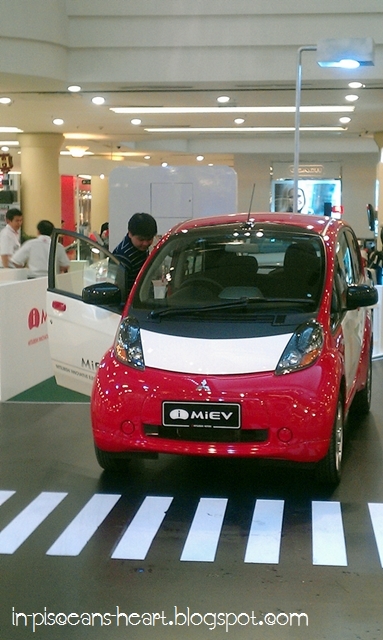 i-MiEV Front View
Cute right? The size is almost like Perodua Viva.