Ta-dah!!! I'm back!!! Owh, I was here all along… just nobody noticed…
Today's recommendation is: Pontian Wanton Noodle! Must-try food is of cos… wanton noodle! DUH~~ LOL and laksa too :p
But it's non halal yea cos they are using fried pork lard in their sauce. It plays an important role on the noodle's taste though! Their noodles are handmade and without preservatives so you can eat without worries!
If you like crunchy snacks, you're going to LURVE this:
Fried Wanton (RM 4.50)
Don't even bother to use chopstick!
Chicken Feet Noodle (S) (RM 5.30)
Kopi Ice (RM 1.90)
Ah Boy daydreaming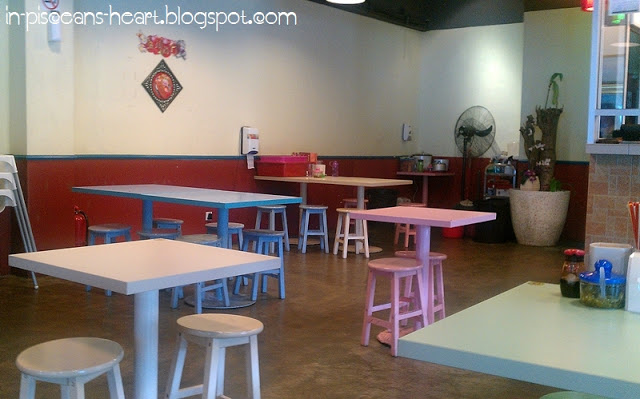 Simple environment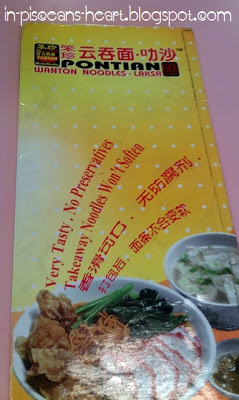 Menu: Takeaway Noodle Won't Soften (sure mou?)
Rating: 7/10
Ambience: 6/10
Food: 8/10
Price: 8/10
Service: 8/10
Value for Money: 8/10
Halal: No
Address:
Pontian Wanton Noodle (Ok Eat Sdn. Bhd.)
148, Jln Rimbunan Raya,
Laman Rimbunan,
52100 Kepong,
Kuala Lumpur
Tel: 017-700 2332
Map:
View Larger Map of Pontian Wanton Noodle