Guess what! I bought vouchers from Everyday again and this time, I only paid RM 30 for 2 pax to enjoy Hi-Tea with Macaroons at Green Treats Delicatessen @ Swiss Garden Hotel. They have a wide variety of freshly baked organic breads, wholesome sandwiches, selection of noodles, cakes, gourmet teas and coffees as well as freshly squeezed juices if you go ala carte. And the best thing is: they have complimentary WIFI access!!
BTW I had peeped their macaroon's price: it's RM 2 each. I get 6 macarons in this deal. So I can tell you this deal is really damn worth it!
*kiamsiap mode*
Comfy seats and pillows!
You're welcome! :p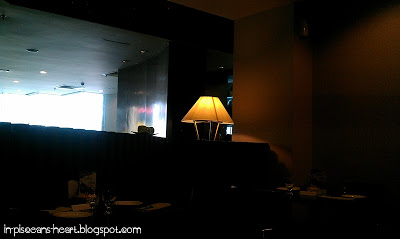 Dark ambience = relax~
My Illy Coffee! One sachet of Equal is sufficient enough! Trust me!
Can you stop capturing photos already???
Muffins and Strawberry Macarons! I described the Strawberry Macarons as 'like Sugus'.
Assorted Sandwiches! We couldn't finish this cos it's just too much!
Scones and Chocolate Macarons! Love this Chocolate Macaron the most <3!
Fresh Cream and Strawberry Jam for scones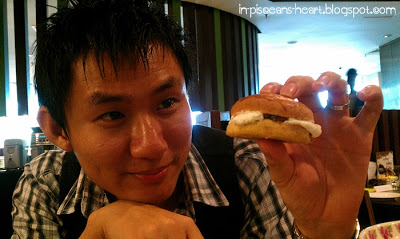 Har… Don't be too greedy or else the cream will drip down!
Lemon Macroons that taste like Mentos! Hahahaha~~
Lots of fruits too!
No idea what is this called…. Fruit punch?
Chocolate Mousse Cakes!
Mini muffin!
I parked just opposite of Swiss Garden btw!
Rating: 8.6/10
Ambience: 9/10
Food: 8/10
Price: 8/10
Service: 9/10
Value for Money: 9/10
Address:
117, Jalan Pudu,
55100 Kuala Lumpur
Tel: 03-2141 3333
Business Hours: Daily : 10.00am – 11.00pm
Map:
View Larger Map