Ok… this is actually not a formal review since I only ate 1 dish there but I've ate this for many times and still think that Madam Kwan's is the best. What is it? It's FISH & CHIPS! If you noticed, I've been eating Fish & Chips in almost all western restaurants so I can call myself as Fish & Chips expert la hehe can I? And the verdict? Madam Kwan's is the best! Portion is big and the fish is crispy outside, smooth inside… Yum yum!! <3 Check it out!
Madam Kwan's @ Pavilion KL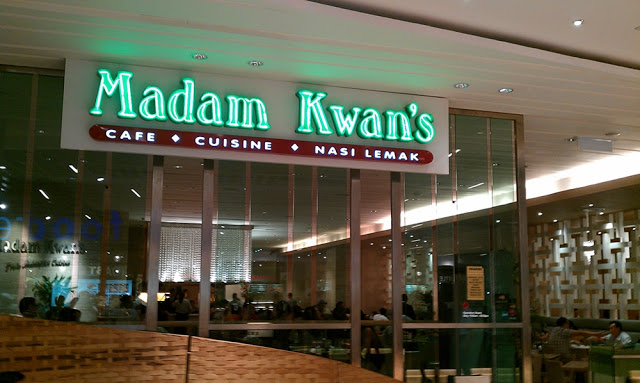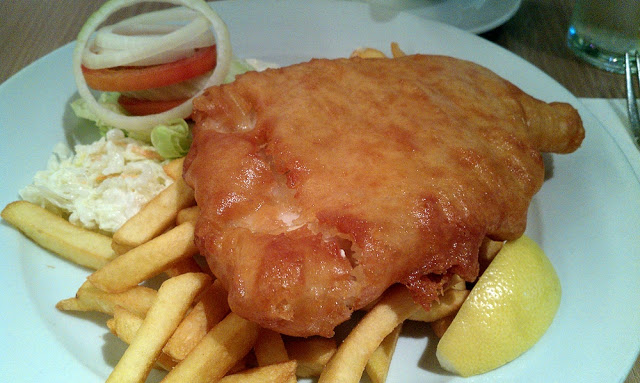 Go go go! Go and try! I'll update this post with more food the next time I visit there and I promise will try something new :p Other food that netizens recommend are Nasi Lemak, Nasi Bonjari and Sago Gula Melaka. Extra note: Some of the food/drinks are overpriced like Asian food and soft drinks so you need to pick those reasonably priced food to order!
Rating
: Ambience: 9/10 Food: 9/10 Price: 7/10 Service: 9/10 Value for Money: 8/10
Address
: Pavilion Kuala Lumpur, 1.16.00, 168, Jalan Bukit Bintang, 55100 Kuala Lumpur
Tel
: 03-2143 2296
Map
:
View Larger Map