I ended up at Rosemary Bites Restaurant because I bought a coupon from MilkADeal. I only paid RM 14.90 instead of RM 33 for an All-Time American meal of Wild Mushroom Soup + Garlic Bread + Columbus Lamb Chop + Lemonade *happy* However, I'm going to publish their normal price so you can see how much I've saved.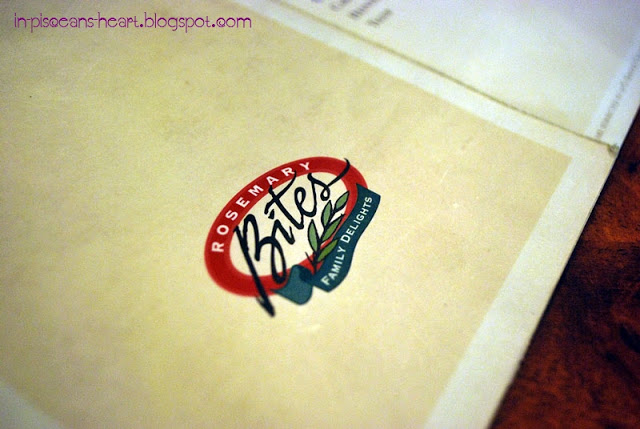 Menu
Old Fashion Lemonade (RM 2.80)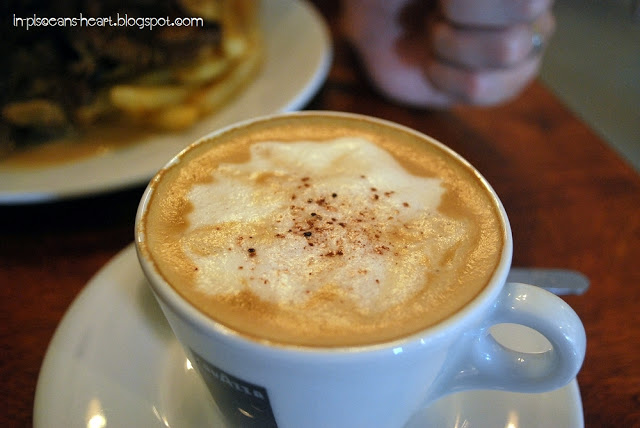 Cappuccino (RM 6.00) – Cheap and tasty!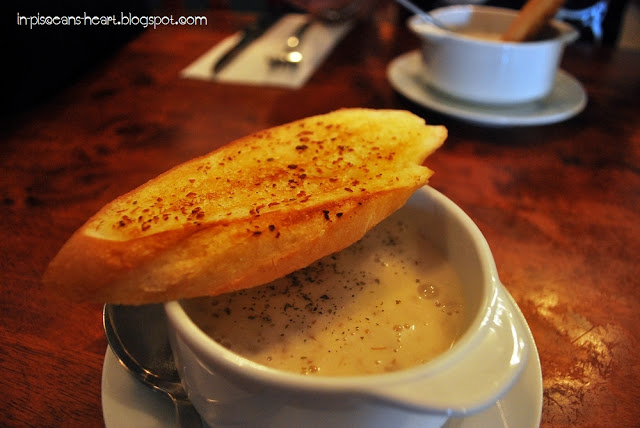 Mushroom Soup (RM 5.90)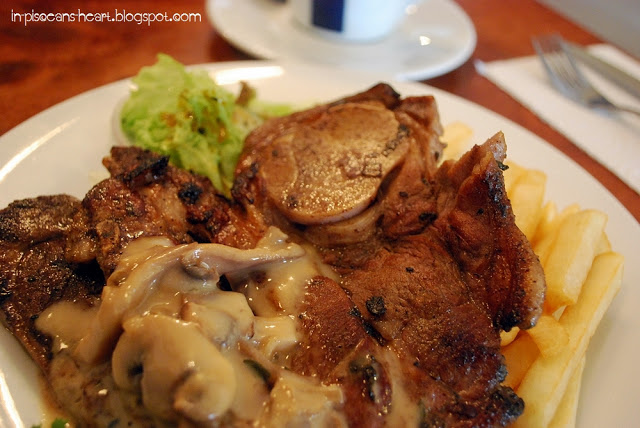 Columbus Lamb Chop (RM 19.80)
Grilled lamb shoulder topped with mushroom sauce. Served with fries and fresh salad.
Comment: Not really used to lamb taste and the meat is quite tough. Ah Boy and I struggled to get it cut LOL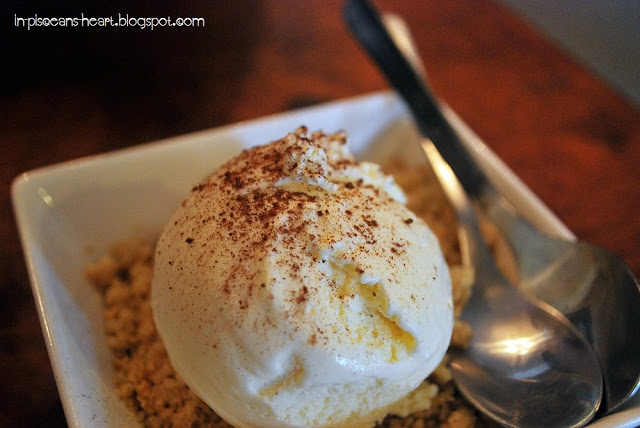 Apple Crumble (RM 6.90)
Must try dessert! The cold ice cream combined with hot apple is perfect! The apple tastes like McDonald's apple pie :p
Rating:
Ambience: 8/10
Food: 8/10 (if it wasn't for the tough Lamb Chop, I'll give 9/10)
Price: 8/10
Service: 10/10
Value for Money: 9/10
Address:
A-G-28, Block A,
Jalan PJU 1/43,
47301, Petaling Jaya,
Selangor
Tel: 03-7805 2088
Facebook Page:
https://www.facebook.com/RosemaryBites/
Map:
View Larger Map