Cloudy Bay 2022 Sauvignon Blanc is officially released around the world, heralding the launch of its distinctive new packaging.
Cloudy Bay 2022 Sauvignon Blanc
This will be a remarkable one for Cloudy Bay, with its 2022 Sauvignon Blanc greeting the world in brand-new packaging. After a superb growing season came a challenging harvest, and the 2022 vintage is proof that a bit of adversity brings out the best.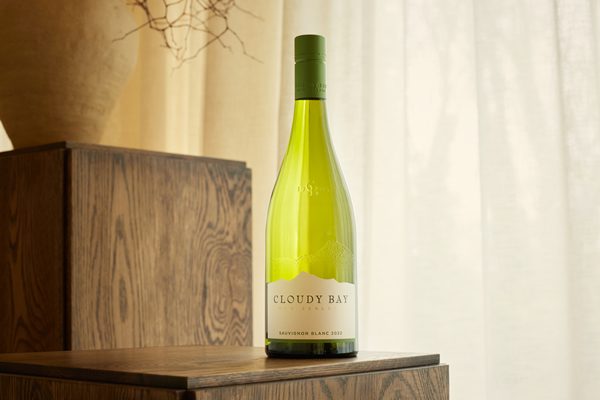 A mixture of terroir and technique brought the wine safely to bottle. In the face of dowsing rain and humidity, Cloudy Bay's vineyard sites managed to produce perfect fruit. Care and diligence in the vineyards kept it safe until the moment picking could begin.
For technical director Jim White, it was a white-knuckle ride to the finish. "It's these more challenging years that we really see the strength and importance of our vineyard sites," he says. "Despite the troublesome weather, the fruit was perfect, which is pretty remarkable, really."
Cloudy Bay 2022 Sauvignon Blanc is more citrus-forward this year. According to senior winemaker Nikolai St George, it's an excellent example of Sauvignon Blanc's dynamics and hidden depths. "Underneath those classic punchy aromatics, there's a really nice interplay of ripe citrus and subtle stone fruit," he says. "The length is seriously impressive, and I highly recommend keeping a couple of bottles aside to taste again in a few years."
As if new wine was not enough to celebrate, this vintage will be the first to be contained in Cloudy Bay's bespoke redesigned bottles. Yang Shen, Estate Director for Cloudy Bay, says the new bottles reference the brand's heritage while marking a new chapter in Cloudy Bay's story.
"The pack represents a refresh and polish of our brand codes, but also a return to our heritage," he says. "We wanted to further embrace the beautiful Richmond Ranges that can be seen from our winery, and which were such a core part of the original Cloudy Bay label."
The famously minimalist label has been refined, now emblazoned on a canvas-feel paper stock with a die-cut silhouette of the iconic Richmond Ranges. This motif goes a step further, with the ranges also embossed in the glass for a unique tactile experience.
Yang Shen commented, "We are proud of our history, feel a sense of responsibility to ensure that we challenge ourselves to continually improve in everything that we do, and believe that our 2022 vintage in this bottle is a definite step in the right direction," he says. "It's a story of adventure and innovation, of dedication and hard work, and reflects where we are right now."
The exclusive launch held at Park 28 Mutiara Damansara – attended by Epicures – showcased a delightful array of seafood pairing led by Founder and Owner of SHUCKED Oyster, Josh Green. Through his aspiration to bring to Malaysian shores the finest and freshest seafood produce, guests were treated to an intriguing oyster shucking session that brought guests on a thrilling journey, learning the proper technique to pop open the delicious oyster and clam treats from KL's very own oyster aficionado and his skilled team.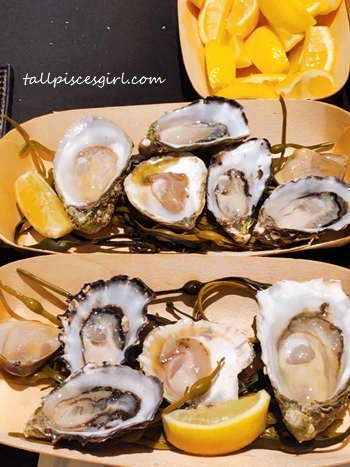 The flavorful affair delivered a transcendental experience to Cloudy Bay enthusiasts that were captivated by the flavor pairing of seafood and the newly released Cloudy Bay Sauvignon Blanc 2022 vintage. Assembled with a deluxe selection of hand-picked fresh oysters and clams, guests were dazzled by a range of flavors where their senses were brought on a voyage around the world of oysters starting with the punchy and briny Tasmanian Prime oysters from the pristine shores of Tasmania, followed by Holland's inland saltwater lakes catch of well-known "flats" called grand Dutch Imperial Natives, and back to Ireland for one of the best oysters in the world known as the Irish Premium Oysters called Gallagher Specials and finished with the spectacular wild caught Cloudy Bay clam from the home of the wine, Diamond Shell Cloudy Bay Clam.
For Cloudy Bay enthusiasts, the Cloudy Bay 2022 Sauvignon Blanc will be available at participating retailers such as BIG, Village Grocer, Jaya Grocer and The Good Stuff MY.