Taiwan Excellence is a globally recognized mark of quality that is awarded to products and services that meet the highest standards of quality and innovation. Products and services bearing this mark are able to gain trust from consumers and businesses around the world easily as they have undergone a stringent selection process to earn it.
Taiwan Excellence @ ARCHIDEX 2022
Taiwan Excellence is excited to be returning to ARCHIDEX 2022 at Kuala Lumpur Convention Centre (KLCC) from 29th June to 2nd July 2022, after a two-year hiatus due to Covid-19. Under the theme "Modern Living Redefined", Taiwan Excellence will be leading 10 award-winning Taiwanese brands to showcase the latest technologies and innovations. The focus for this year is in automated, touchless kitchen and sanitaryware, environmentally friendly construction material, gadgets designed for modern lifestyle and other value-added products.
Taiwan Excellence ESG Campaign
During the media gathering at ARCHIDEX 2022, Taiwan Excellence has unveiled their collaborate with Malaysia environmental protection group, EcoKnights for Taiwan Excellence ESG Campaign, "Project BUMI – Meet The Needs". They will be revamping SK Bukit Tadom, one of the schools of the Orang Asli that has been badly affected by the previous flood. The plan is to upgrade the school with products from 4 Taiwan Excellence approved brands to improve the school environment for the students and teachers.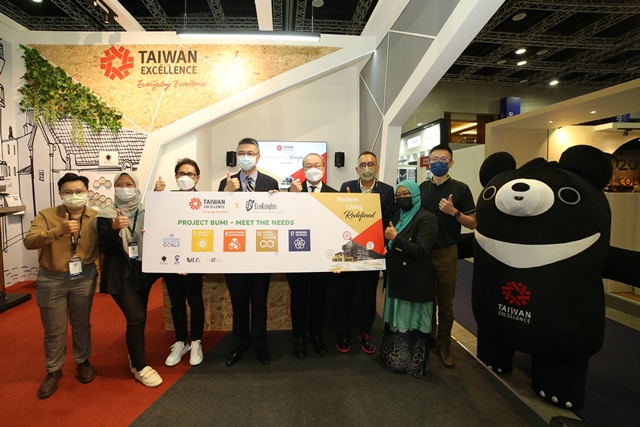 The products include:
Medusa i-WaterProof liquid type additives from Hua Tsai Paints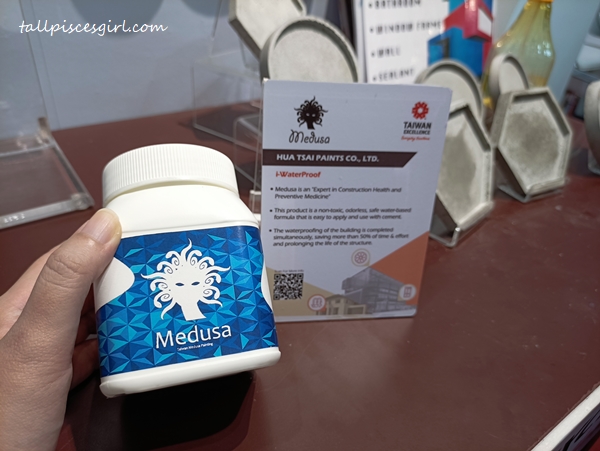 A non-toxic, liquid type additive that can be painted on surfaces for waterproof feature. Suitable for bathroom, kitchen and areas with high humidity to prevent water leak and mold.
e+AutOff kitchen safety device from YZTEK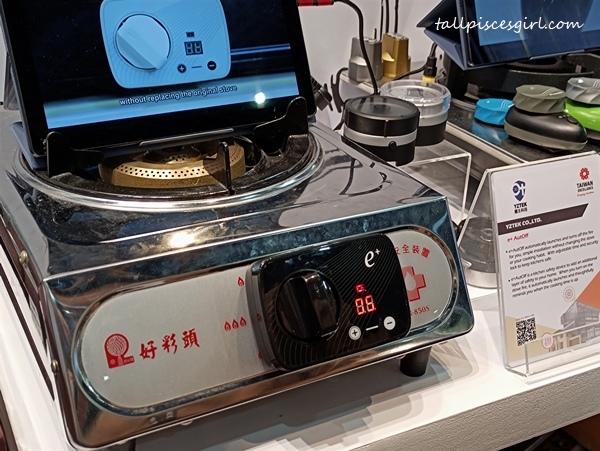 e+AutOff is one of the most useful kitchen gadgets ever invented. There has been several occasions where I forgot to turn off the stove and burnt my pot. With e+AutOff, all it takes is 30 minutes to replace it with your current gas ignition switch. It can be used on gas hob and also table cooker. Now, you can set how long you want the gas to be switched on and when the timer reaches the allocated time, it will be turned off automatically! e+AutOff has been certified safe by CE, FCC and SGS.
Touch-Free Easy Installation Sensor Flush Kits from Jye Li An Technology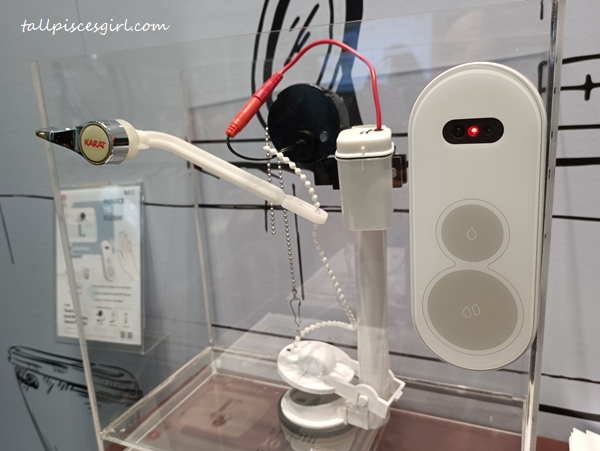 Due to the pandemic, hygiene is now more important than ever. Hence, Touch-Free Sensor Flush Kits from Jye Li An Technology would be super useful at times like this. There's no need to replace the old toilet and easy to install. All you need is to wave your hand near the sensor and it will induce to flush.
Two-Handle Wall-Mounted Basin Faucet from Justime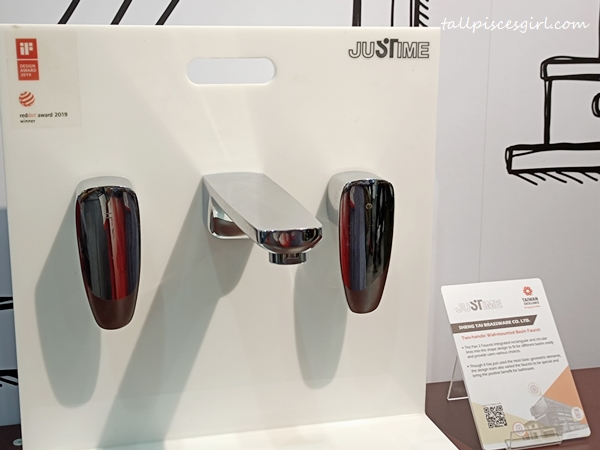 Aesthetically pleasing wall-mounted faucets made from lead-free brass in chrome color. Rectangle and circular shape has been integrated into the design to represent ancient wisdom and modern style.
For more details on Taiwan Excellence Pavilion in ARCHIDEX 2022, kindly visit https://www.facebook.com/TaiwanExcellence.MY