Don't you just hate the feeling of stickiness and sweat after working out? I do! It annoys me that sometimes I don't have enough time to go home and take a shower because I need to rush to somewhere else. And believe me, sometimes I smell too!! I can only hope that nobody caught that smell radiating from me.
Antah Wellness Refresh Bath Wipes
Not long ago, I was introduced to Antah Wellness Refresh Bath Wipes and I truly loved using them especially after my workout sessions! Refresh Bath Wipes is a revolutionary, new range of refreshing toiletries that are compact and easy to carry. Now I can keep myself fresh and clean, no matter where I am!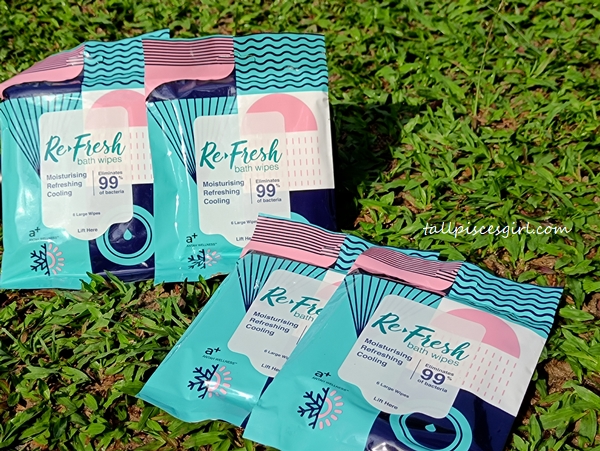 After using them, I felt immediately refreshed and revitalized without any sticky residue. The material is biodegradable, thick and enhanced with Vitamin E for a more moisturized on-the-go shower experience. Formulated without soap and alcohol, they are the perfect solution to those who have lack of access to a shower, no time to shower, or just wanting a quick freshen up. Unlike traditional bath soap and towels, they are compact, fit into purses and travel bags easily, and gentle enough for all skin types, including sensitive skin. It comes in a handy re-sealable packaging.
Now that I think of it, there are quite a few scenarios where we can use Antah Wellness Refresh Wipes.
When to Use Antah Wellness Refresh Bath Wipes
After doing outdoor workout
After doing workout in the gym
After picnic
After walking under the hot sun (especially during travel)
When the weather is too cold for a shower (especially during winter)
When you can't take a shower due to illness or injury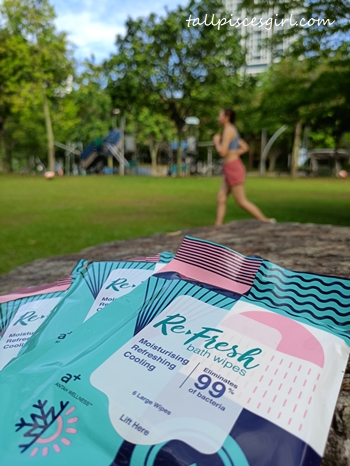 Need a warm bath? You can microwave it! Need a cold bath? Put it in the fridge and take it out for a cold bath anytime you want!
Antah Wellness Refresh Bath Wipes are now available at Watson's Online Store, Guardian Pharmacy, independent pharmacies, Shopee and Lazada.
Use this promo code to get 15% off at Watson's Online Store: RFWIPES01