Many people's lives are built on habits. The first thing they may do in the morning is to sip a hot cup of espresso and read the morning newspapers. However, there are others who want to have fresher and brighter-looking skin who may want to create excellent habits. One of the things they can do is wash their faces in the morning to remove excess oil and dirt.
With the help of certain products, you can achieve an excellent skincare routine by using organic cleansers, toners, moisturizers, and creams. It's always best to consider organic skin care creams such as Eminence products to give you fairer and brighter-looking skin. On their site, they state that their products are free of propylene glycol, parabens, sodium lauryl sulfates, harmful colorants and fragrances, petroleum, mineral oils, and other strong cosmetic chemicals.
Why Go with Organic Creams and Moisturizers?
1. They have a Better Effect on the Skin
Organic skincare has ingredients that have passed the same standards as food. This means that you won't find any fertilizers, pesticides, or harsh chemicals in them. Other companies with shady reputations may add cheap fillers that will do your skin more harm than good over the long run.
Some of them can help you look flawless in a few weeks. However, the synthetics that they have added can increase your acne breakouts, redness, swelling, and skin irritation afterwards.
The wrong products may also result in clogged pores and increased sensitivity, especially in your face. When choosing organic skin care, you may want to prefer those that work in harmony with your body. This way, the pH levels will balance themselves, and the body will naturally mend any inflammation without you needing to resort to using harsh chemicals.
2. They are Great for your Health
Many of the conventional creams and serums contain chemicals that disrupt the endocrine production in your body. Some more common examples are unwanted ingredients like parabens, sodium lauryl sulfate, and phthalates. These are cancer-causing agents that will wreak havoc on your immune system. If you're going to use more of these products, know that they will have a higher toxicity concentration that will accumulate in your body each year.
Instead, choose the organic creams that are great for your health. Even if they are absorbed into the skin, they are made up of plant-based ingredients that won't cause any damage. Instead, since they come from all-natural plant sources, they will help you get fair skin and they are considered great for your health, and you won't get side effects after a few weeks.
3. They Have Stood the Test of Time
People from all over the world and even in ancient civilizations used these cleansers and toners with all-natural and organic ingredients. Read more about them on this site here. They have stood the test of time to be safer, and they make the skin glow without any adverse side effects.
It's essential for you to be health-conscious about what you're putting in your body. This does not necessarily stop at what you drink and eat. The next time you choose a moisturizer at a supermarket, always check the label and ask yourself whether the ingredients are edible.
Take care of your skin by having a more natural routine instead of relying on toxic chemicals. Some of these organic ingredients are plant and flower extracts, and they are specially designed to nourish your face. You can't go wrong with them.
4. A High-Quality Investment that will Pay Off a Lot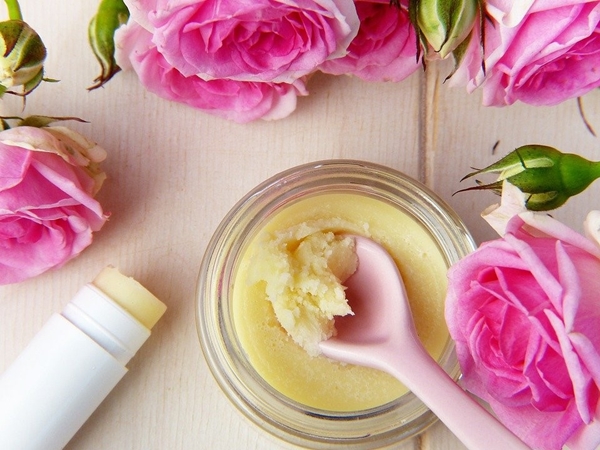 You might think that these kinds of products may cost more and there are always cheaper alternatives. However, switching to organic options will give you better results and help you save money. You won't have to waste time searching about other products and brands when you've bought the first ones.
You can save more money and get a higher return on investment. With high-quality ingredients that are premium-sourced, this will mean that you're going to use less, and this will make them last longer.
While many chemical-based products are available in many shops and they are usually cheaper, you won't end up using a lot of them because others may result in skin irritation. There might be a need to put on layers of moisturizer if you feel that your dermis begins to dry, and it will cost you a lot more than money in the long run.
5. Buying Sustainably and Naturally-Sourced Products are Eco-Friendly
Using organic and natural products is better for the environment. The ones containing various chemicals are usually damaging to Mother Earth, and they have the same impact as perfumes and sprays when released into the atmosphere. They are also harmful, and some manufacturers don't think much about their carbon footprint when manufacturing cheap products.
When you choose to use organic skin care creams, you will reap the advantages of getting beautiful and healthier skin and enjoy them without being guilty to the environment. They were harvested naturally using fruits, flowers, and vegetable extracts and didn't contain harmful irritants.
They will leave your skin feeling healed and naturally smooth. The lavender extracts, tea tree oil, and zinc oxide will also target your tight spots, wrinkles, and other spots in your skin to make it look and feel healthier.