Bata Malaysia has stepped up the game to usher in the auspicious Year of the Metal Rat with a whole new range of stylish offerings. Through its 2020 campaign tagline 'Step into Prosperity', Bata aims to encourage their customers to achieve higher goals in health and career.
Step into Prosperity with Bata this Chinese New Year
Bata Stylish Comfort – Ladies' Collection
Bata shoes has always been known for their comfort. Bata's Ladies' Collection for CNY 2020 features a range of minimalistic designs and was also designed with comfort in mind. I have browsed through their offerings of wedges, block heels, stilettos, ballerina pumps as well as sporty shoes. Guess which one I've gotten?
It's a pink stiletto with gold details!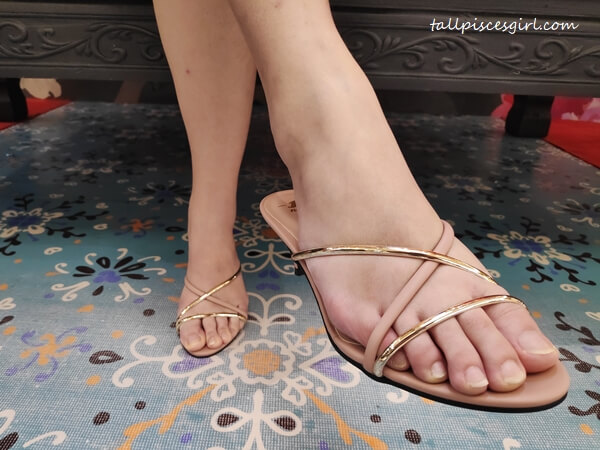 Totally love the contrast, and the gold details gave it a touch of luxury. The most important thing is, it's very comfy too! I walked for almost 2 hours shopping for CNY at The Gardens Mall the other day and my feet didn't hurt at all.
If sporty and casual is your style, do consider Bata's extensive range of sneakers this season. I'm secretly admiring a pair of pink one too (yes I know, it's pink again haha)!
Aside from shoes, don't forget your bags, girls! Their array of matching floral motif handbags exudes a contemporary oriental vibe which is just perfect for CNY OOTD.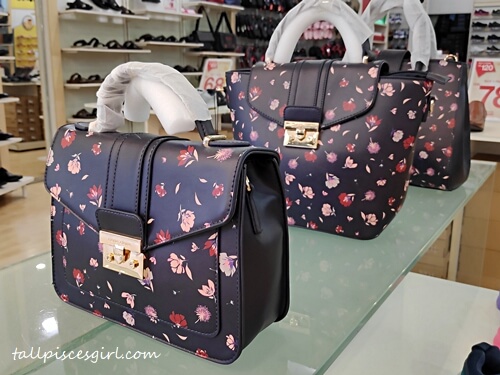 Trendy & Timeless – Men's' Collection
As for the guys, Bata Chinese New Year men's collection has a more subtle and timeless design. Their latest offerings come in easy-to-match neutral colors like tan, caramel and jet-black. These classic colors can easily be paired with almost all attires – be it festive wears, formal wears or casual wears.
If you're looking to add a bit of glam factor to your OOTD this CNY, you can opt for glossy formal dress shoes to amp it up.
Besides from this, make sure you also get a pair of comfortable casual loafers which is going to be perfect for house visitations.
Festive Fashion for the Kids
Comfort is very important especially for kids. This CNY, make sure your little ones are looking and feeling comfortably stylish! Whether you are looking for that perfect pair of shoes to rock a red festive outfit or a contemporary look, Bata presents great varieties for you and your kids to choose.
Step into Prosperity with Bata
It's the festive season and Bata hopes to give their customers some rewards to take the festive cheer a notch higher. Hence, they have rolled out some exciting promotions. Check these out:
Spend RM138 in a single transaction and get a cool pair of North Star sound pods (3 designs available!), RM18 discount voucher and Limited Edition Ang Pow packets.
Spend RM98 in a single transaction to receive a RM18 discount voucher + Limited Edition Ang Pow packets.
These promotions are valid from 3rd January till 27th January 2020, while stocks last. Wait no more, time is ticking! Head to your nearest Bata store today to discover the perfect pair that suits any occasion and any look. Get ready to usher in the auspicious Year of Metal Rat in style and comfort like never before! If you have found that perfect pair, don't forget to share it with me here. I'm genuinely interested to know! For more information on the Bata Collection and updates on the latest promotions from Bata, follow
Bata Malaysia on Facebook
, or Instagram @
batamalaysia
.