I think some of you guys who followed me closely on Instagram will know that my little Kenari of 14 years has almost reach its retirement day. It recently broke down and had to be towed to workshop.
Marrybrown Makan dan Menang KAW KAW
Hence, it is time to get a new car! I've been looking to join some contests where I can win a car home and look what I found at Marrybrown! In conjunction with their 38th anniversary, they are organizing Marrybrown Makan dan Menang KAW KAW contest, offering attractive prizes worth RM 380,000.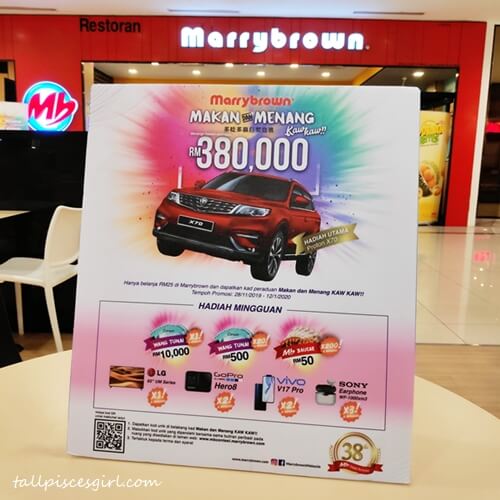 Guess what the grand prize is? YES, it's a car – PROTON X70! I've heard so much good stuff about this car and I really don't mind getting it if it's free hehehe… Other amazing prizes include LG TV, GoPro Hero 8, Vivo V17 Pro, Sony Wireless Earbuds, cash and Marrybrown cash vouchers. Contest runs from 29 November 2019 until 12 January 2020, so I better organize all my outings with friends here.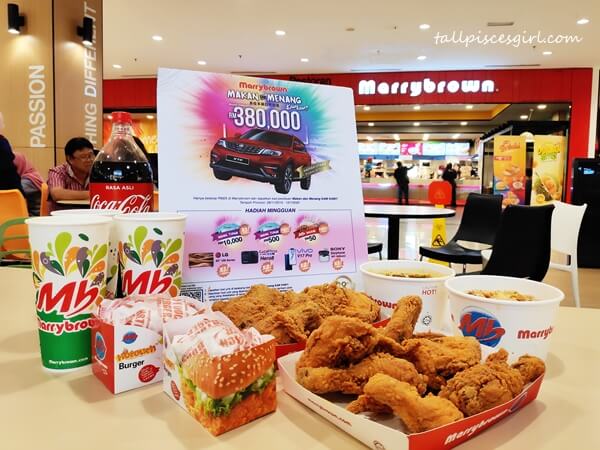 How to win
Make a minimum purchase of RM25 in a single receipt at any Marrybrown outlet (don't forget to keep your receipt!)
Get your contest vouchers with unique code. Every RM25 spent is entitled to one contest voucher.
Go to https://marrybrown.com (if you don't like to type, you can just scan the QR code behind the contest voucher)
Enter your unique code and personal information
Submit!
Let's go to Marrybrown together and join Marrybrown Makan dan Menang KAW KAW contest! It's not hard to spend RM 25 if you bring a friend. Clumsy Boy and I ordered a set of Cheesy Chicken Combo and Cheesy Burger Combo to be eligible to join this contest.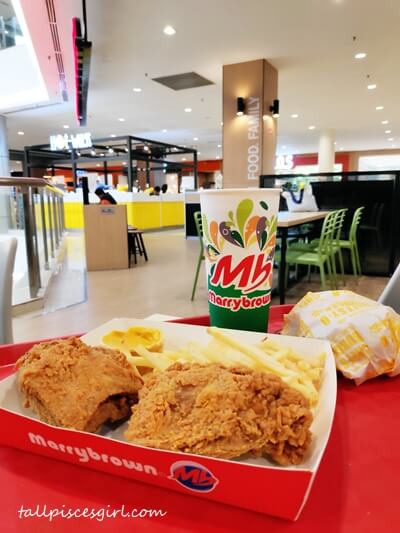 If you're alone, just top-up 2 side dishes will do. Who knows, by just spending RM 25, you can win something worth a lot more! Wish me luck ya. In return, I wish you will win something too. Good luck!!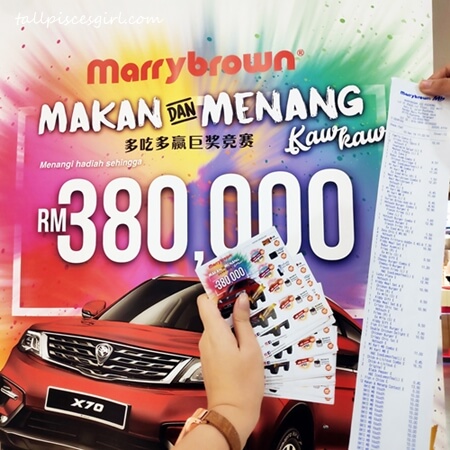 For terms and conditions, please refer
http://bit.ly/37LecoH