Tinsel and jingles, festive joy and good cheer, it is once again the celebration of the most magical time of the year!
Cinnamon Coffee House
is located on the Concourse level of One World Hotel Petaling Jaya and has a seating capacity of 260. With over a hundred dishes to choose from, it is a popular choice for corporate dinners, cozy family gatherings and functions like birthday celebration or reunions alike.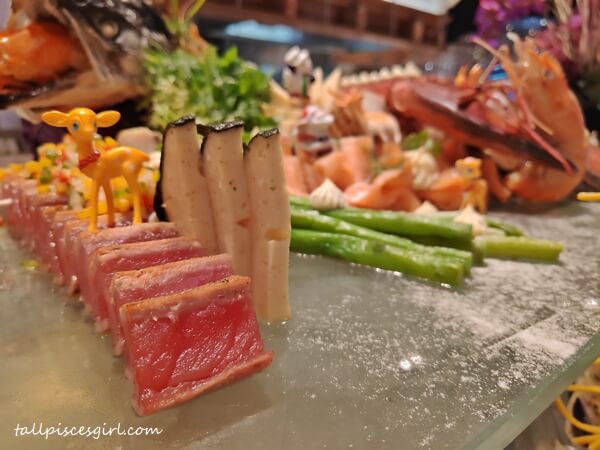 As one of the most compelling buffet restaurants in town, the Christmas celebration at Cinnamon Coffee House, One World Hotel Petaling Jaya this year promises to be a gastronomic treat! Be prepared to truly indulge as the culinary santas will be serving up a collection of exquisite festive specials that reflect the season's gaiety.
Belly – Good Christmas Buffet at Cinnamon Coffee House, One World Hotel Petaling Jaya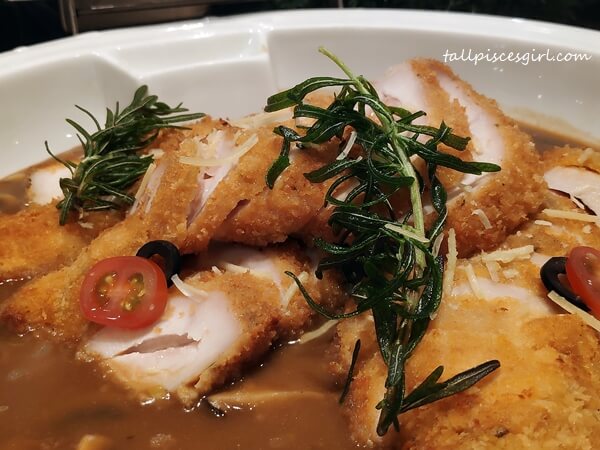 Savor a world of enriching tastes from Chicken Cordon Bleu, Seafood Au Gratin to Baked Sea Bass with Garlic Paste and Mushroom Vinaigrette and Seared Beef and Oxtail Marmalade with Natural Jus among a plethora of palate-pleasing dishes.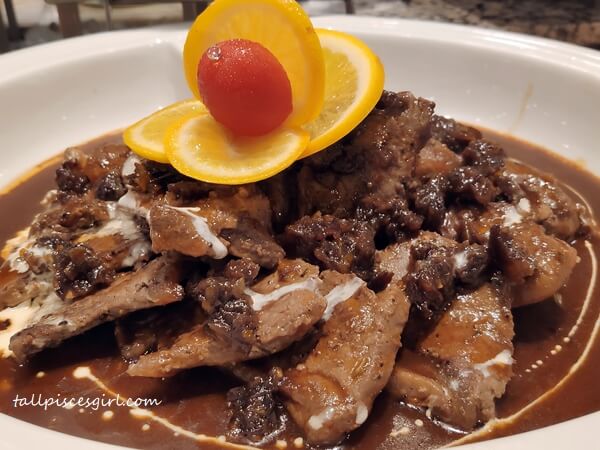 Be sure to have your share of the Roasted Turkey with Honey, Herb and Chestnut Stuffing since "Everybody knows a turkey help to make the season bright", crooned by Nat King Cole in The Christmas Song. You also can't go wrong with the succulent carvery offering of the Crusted Roasted Strip Loin.
The dessert station is laden with a plethora of dazzling sweet treats such as Chocolate and Raspberry Yule Log, Gingerbread, Mince Pie, Christmas Pudding, Christmas Fruit Cake, Churros with Christollen Spiced Caramel Sauce, Mont Blanc Petite Gateau, Cinnamon Mango Entremets and Assorted Nuts and Berries Crumble.
Each one as good if not better than another! Be sure to make some space for these sublime creations.
Christmas Day Eve & Christmas Day Buffet Dinner
24 & 25 Dec (6.30 pm – 10.30 pm) RM 168 per adult & RM 89 per child aged 6 – 12 years
Christmas Day Hi Tea
25 Dec (12 pm – 4 pm) RM 118 per adult & RM 64 per child aged 6 – 12 years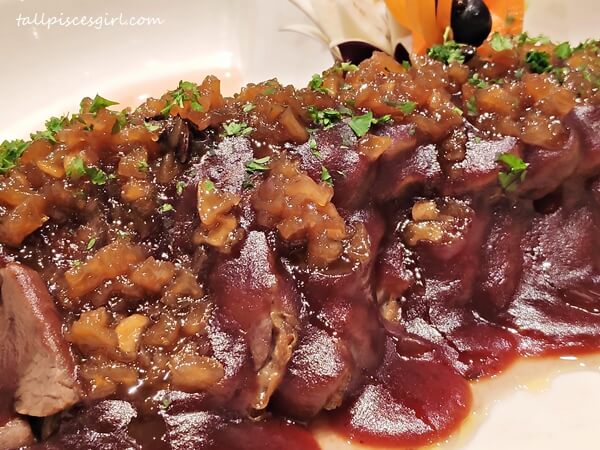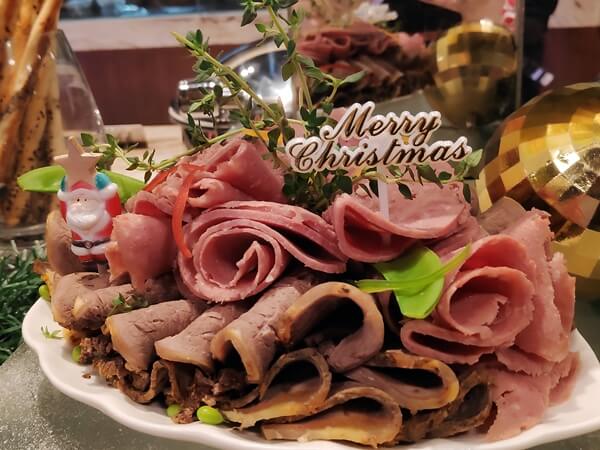 Usher in the Yuletide season with a multitude of hand – crafted traditional festive finesse and novel confectioneries from One World Hotel Petaling Jaya.
Enthral your senses with a lovely array of whimsical cookies (RM 22nett), delectable chocolates (RM 61nett), Yule log cake (RM 112nett), gingerbread (from RM 9nett), mince pie (RM 9nett), stollen (RM 25.50nett), English fruitcake (RM 32nett) and pudding (RM 62nett).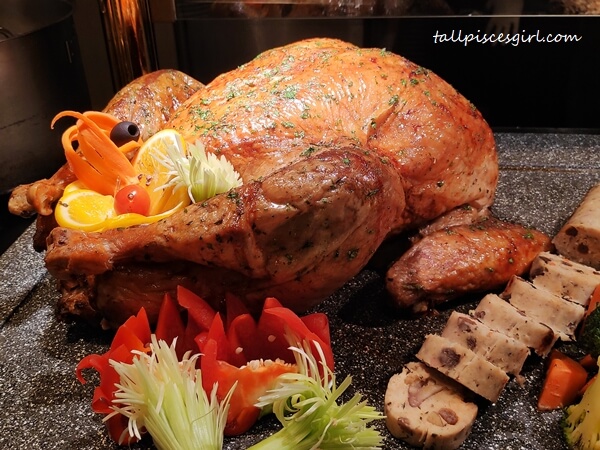 The hotel is also acclaimed for its succulent roasts – the traditional Roast Turkey (RM 480nett) and Roasted Leg of Lamb (RM 380nett). The roasted bird is accompanied with a preferred stuffing of Chestnut, Chicken, Sage and Bread or Mushroom, Apple, Beef Brisket and Bread; Roasted Potatoes and Buttered Brussels Sprout as well as Vegetables and flavorsome Giblet and Cranberry sauce. The succulent lamb is complemented with Buttered Seasonal Vegetables, Roasted Potatoes and Herb Jus. Nothing bolsters the Christmas vibe than a gift filled with Christmas treats. To purchase, visit their special counter located on the concourse level of One World Hotel from 1st till 25th of December, 10 am to 10 pm daily.
Usher the New Year at Cinnamon Coffee House
Bidding farewell to another year is almost as cathartic as welcoming a New Year; and the proper Malaysian way to welcome the arrival of new beginnings is to have a good meal on the final twinkle of 2019. Enjoy the boisterous gathering with family and friends at Cinnamon Coffee House of One World Hotel Petaling Jaya as the chefs have fashioned a trove of culinary treats to celebrate the arrival of 2020 on a good note.
New Year's Eve Buffet Dinner
31 December (6.30 pm – 10.30 pm) RM 168nett per adult & RM 89nett per child aged 6 – 12 years (inclusive of a glass of wine or mocktail and a party pack)
New Year's Day Hi Tea
1 January (12 pm – 4 pm) RM 118nett per adult & RM 64nett per child aged 6 – 12 years Here's wishing all a wonderful Christmas and a Happy New Year!
Address
: Cinnamon Coffee House @ One World Hotel First Avenue, Bandar Utama City Centre, 47800 Petaling Jaya, Selangor
Tel
: +603-7681 1157 (for reservations and further enquiries such as discount or promotions)
E-mail
:
cinnamon@oneworldhotel.com.my