Nothing beats homecooked meals but we have to give our parents some off days during the weekend ya. So during the weekend, we would usually gather together and eat outside. This time, we decided to visit Asam Pedas Premier at Setia City Mall, Shah Alam to celebrate Clumsy Boy's and Clumsy Boy's sister's birthday because these two (and almost everyone else in the family) love spicy food and we heard that Asam Pedas Premier serves delicious authentic traditional Malaysian cuisine using high quality ingredients and spices!
Asam Pedas Premier @ Setia City Mall Shah Alam
I love the inviting vibes at Asam Pedas Premier – it looks clean and neat, just like how our home should be like. Driven by their love for homecooked food and passion for Malaysian traditional food, Asam Pedas Premier was first started at Bukit Jelutong, Shah Alam back in 2009.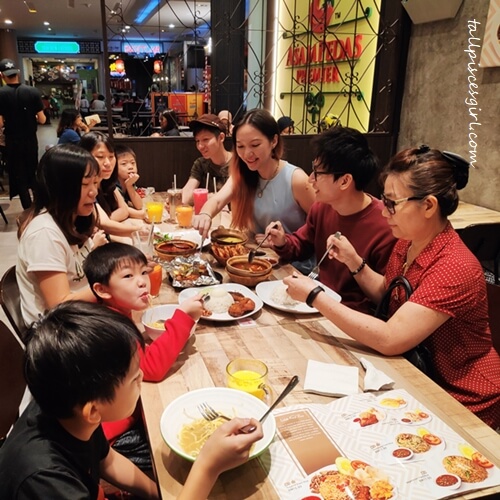 Asam Pedas Tenggiri (Mackerel Fish)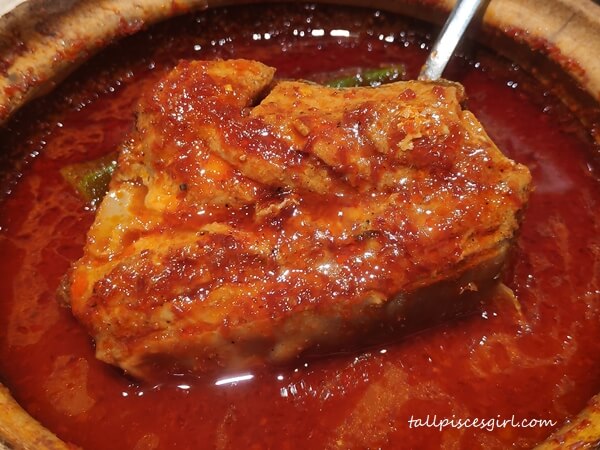 At Asam Pedas Premier, what you shouldn't miss out is their Signature Dish – Asam Pedas. Choose your favorite fish between Tenggiri (Mackerel Fish), Kembong and Pari (Stingray). You know what happened when this classic Malay and Minangkabau dish was served? We salivated! It's such a great dish to start with; the blended spices used in the sauce was absolutely fragrant and the flavorful spicy and sour taste is so appetizing. Don't waste the awesome gravy! We enjoyed it all with white rice, sambal belacan and ulam that came with the set.
Daging Masak Lemak Cili Padi (Grilled Beef in Turmeric Coconut Curry)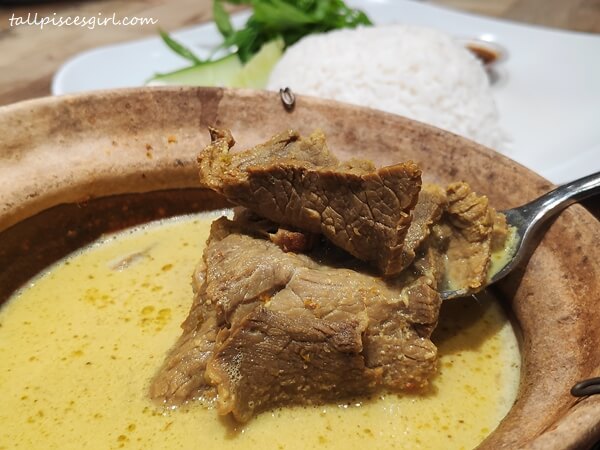 Another signature dish at Asam Pedas Premier that you've got to try is Daging Masak Lemak Cili Padi. I really really love the strong blend of herbs and spices that they use in the turmeric coconut curry gravy, it kinda reminds me of green curry. Pairs really well with white rice!
Grilled Kembong Rice Set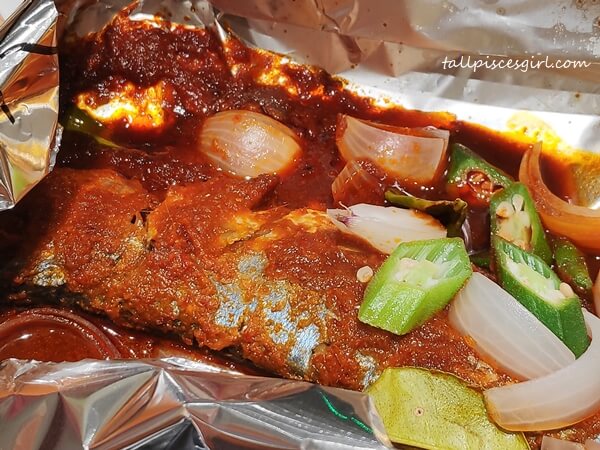 If spicy is your middle name, I highly recommend you to try Ikan Kembong Bakar. The fresh Kembong fish was grilled to perfection and topped with a generous amount of thick, spicy paste that will definitely tantalize your taste buds. When the fish is not overcooked, the texture would be slightly firm so you would have something to chew on. Another additional thing I like is the fact that they added in my favorite lady's finger. YUM!
Nasi Lemak with Fried Spiced Chicken (Ayam Berempah)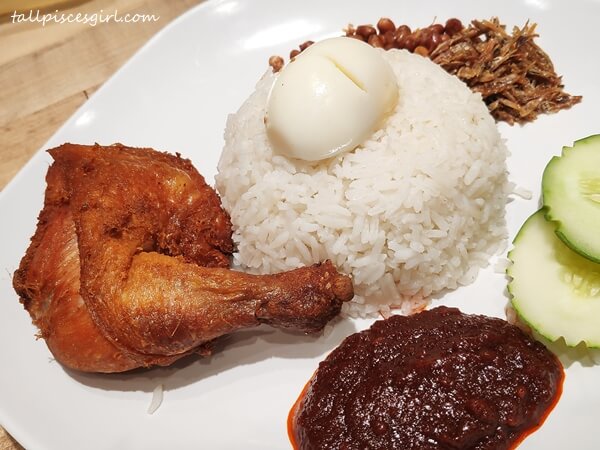 Clumsy Boy is such a sucker for Nasi Lemak. Whenever he saw Nasi Lemak, he will surely order it no matter how full he is. We tried Nasi Lemak with Fried Spiced Chicken (Ayam Berempah) and we're glad it didn't disappoint! I love the fragrant coconut milk nasi lemak coupled with essential condiments of roasted peanuts, anchovies, cucumber and their flavorful sweet sambal. The perfectly fried ayam berempah just completed our quest for a filling and hearty meal. It was crispy on the outside and tender on the inside!
Cucur Udang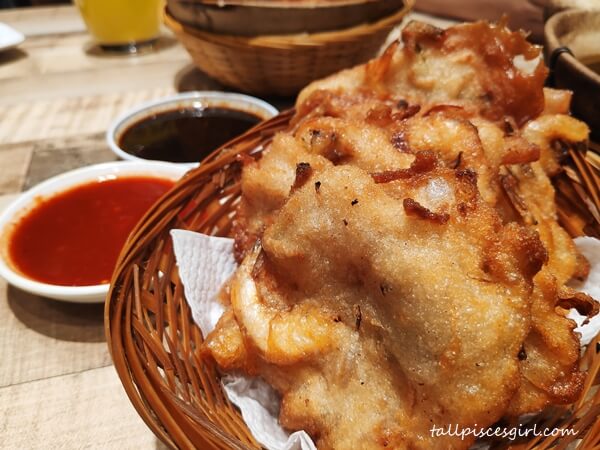 There's no harm having some snack after meal, right? We were such glutton, so we can't resist ordering their signature Cucur Udang to try. Beware though! Their cucur udang is freshly prepared, so make sure you don't burn yourself ya. Plus, the crispiness makes it very addictive. The kids especially, can't stop having them – I had to remind them to reserve some for me haha!
Other dishes
Happy that Asam Pedas Premier caters for everyone in the family. For kids who might not be able to tolerate spicy food, you can opt for Clear Soup Noodle or Nasi Goreng Cina. If you like Thai food, remember to order Tomyam soup too, it's truly irresistible! Their version is more on the spicy side though.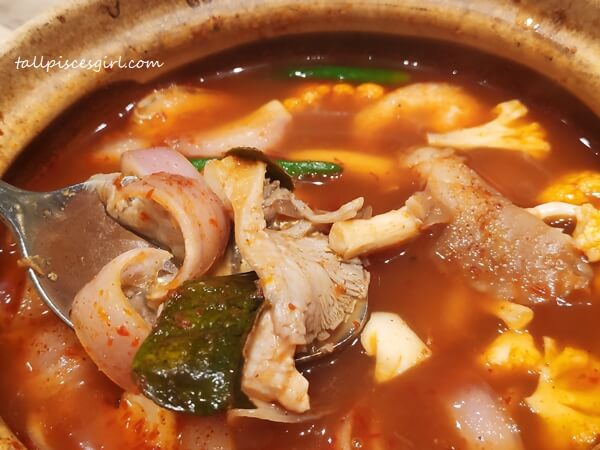 Address
:
Asam Pedas Premier @ Setia City Mall
LG-75, Lower Ground Floor, Setia City Mall, 40170 Shah Alam, Selangor
Tel
: 03-3358 1029
Opening hours
: Daily 10 am – 10 pm
Facebook Page
:
https://www.facebook.com/asampedasmy
Website
:
http://asampedaspremier.com/home/