NESCAFE has been committed to creating memorable moments in people's lives through coffee for over 80 years in Malaysia. As the world's leading and preferred coffee brand, it is reaffirming its authentic, accessible premium appeal by unveiling its new look and concept for its NESCAFE GOLD range at The Square, Publika.
The secret of that signature Golden aroma and taste that Malaysian consumers love is the result of a careful process from the selection of mountain grown Arabica beans, to the perfect roasting process which unlocks the best coffee aroma and flavor.
Experience the New NESCAFE GOLD
To complement the launch, NESCAFE developed a NESCAFE GOLD experiential container cafe to provide visitors with a sensory experience while understanding more on NESCAFE GOLD's expertise in coffee craftsmanship.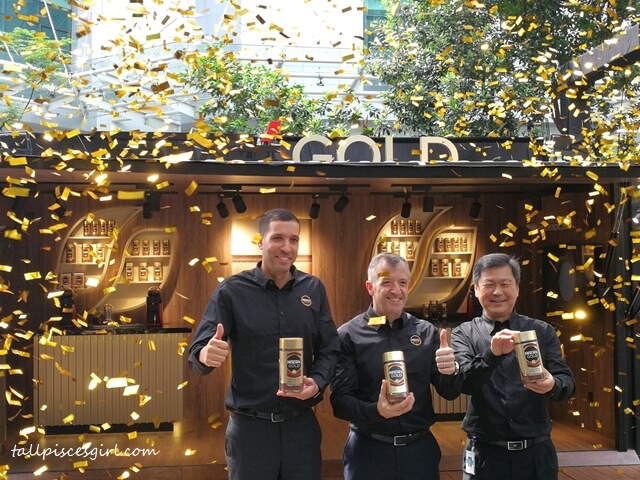 Mr Juan Aranols, Chief Executive Officer, Nestle Malaysia Berhad said, "The initiatives and trends we see now is where the proposition is beyond the cup; with more focus on a personalized crafted experience for each customer. This is where the NESCAFE team has been working hard to better understand the premium coffee trends in Malaysia to come up with a totally renewed proposition." Mr Othman Chraibi, Business Executive Officer for NESCAFE, commented, "The idea of balance and renewal in the new proposition of NESCAFE GOLD is also captured by the new range look and expressed through an appealing packaging design. Accompanied by a simplified and striking graphic design of brushed Gold; the new Signature look offers aficionados a unique vision of the NESCAFE GOLD coffee experience combining subtlety and sensory pleasure." "As we emphasize on the quality of the product that we craft, we also believe in meaningful relationships and championing re-connections with those who matter. We put care and attention into each step of the process; so that you can put your care and attention into those moments that matter. In tandem with elevating the coffee experience for our consumers, our focus is on enhancing their journey through multiple touchpoints. This includes our specially curated NESCAFE GOLD experiential container café, which highlights the great care and superior quality that goes into consumers' cups," added Mr Chraibi.
We had the chance to participate in interactive activities such as 'Barista of the Day' with the NESCAFE GOLD Barista Machine which was also showcased and will be made available some time in May. It provides a super convenient way of making and enjoying café-style coffee at home in just a few steps without having the skills of a barista. NESCAFE GOLD is also now available in sticks form to provide convenience for coffee lovers who constantly travel but couldn't live without their favorite cup of coffee.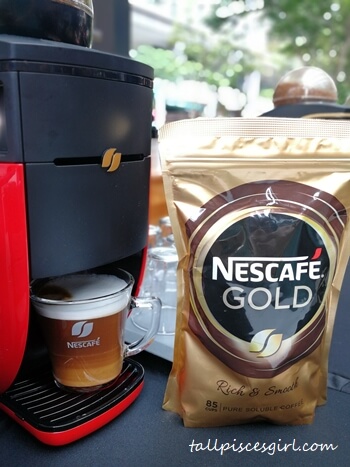 The NESCAFE GOLD experiential container cafe will be at The Square, Publika until 14 April. It will then be at MyTOWN, Cheras, from 19 April till 5 May, and many other locations in the weeks to come.
For latest updates on the locations and new range, check out
https://www.facebook.com/Nescafe.MY/
.