Dr Glamogenic
Recently, I was introduced to Dr Glamogenic, an Australian based skincare that is gentle and kind for our skin and environment. Their doctors have over 30 years' experience in skincare and beauty treatment sector. All their products are made using highest quality natural ingredients.
Dr Glamogenic Antioxidant Vit C+ Serum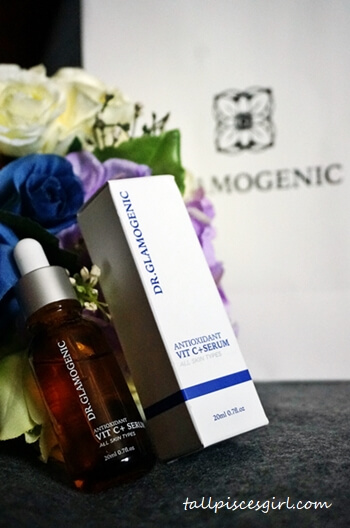 Unlike the usual Vitamin C serum, this one is specially formulated using natural and organic ingredients. Hence, it is gentle and will not harm the skin. The ones made with chemical ingredients is not only bad for the skin in the long run but also costs a bomb.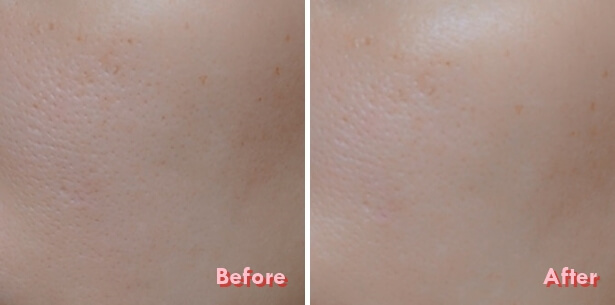 Benefits
Promotes Collagen Production
Loaded with antioxidants, this serum increases collagen production, thus filling in fine lines and wrinkles. Younger skin is revealed with constant usage.
Protects Against Sun Damage
Vitamin C shields your skin from UV rays. It is especially useful for me since I'm traveling now. The antioxidant properties naturally help to strengthen your skin.
Brighter & Healthier Skin
Vitamin C can brighten dull skin and suitable for those with uneven skin tone. Healthier and more vibrant skin can be achieved with consistent use. It also work wonders when it comes to anti-aging. Vitamin C makes our skin firmer thus ensuring it doesn't droop or sag.
Reduces Inflammation
This highly-concentrated serum that contains stabilized vitamin C derivative has inflammation-reducing qualities. This is ideal for people who tend to wake up in the morning with unsightly puffiness around the eyes or other areas of the face. A little bit of vitamin C serum can go a long way here.
How to Use
It is advisable to use the serum by applying a small amount once or twice a day before applying makeup, and after using toner.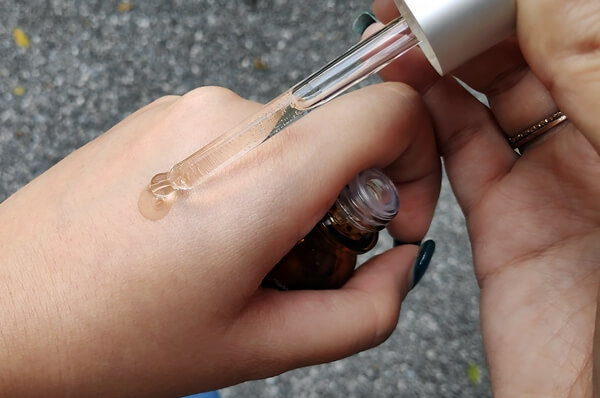 This serum is a must-have among your beauty products for its amazing benefits! Order now for promo price and receive a gift from them if you're one of their 20 lucky customers!
Where to Order
KIOSK – GLAMOGENIC
Authorised Dealer
Vintage Collection International Sdn Bhd
PC-001, Ground Floor,
Sunway Giza Mall (same level as Village Grocer / opposite Tealive)

Business hours: 10am – 10pm

Customer service line: 012-691 6128
Full list of amazing products by Dr Glamogenic
Youth Restoring Modeling Shaping Cream for body (Care cream for a smooth body while improving elasticity of the skin)
Hyaluronic Booster Serum (Highly effective moisturizing serum for sensitive/tired skin)

Hyaluronic Booster Serum

Antioxidant Vit C+ Serum (Highly-concentrated serum that contains stabilized vitamin C derivative to revitalize tired skin and brighten dull skin tone)

Dr Glamogenic Antioxidant Vit C+ Serum

Perfection Whitening Spot Serum (suitable to lighten dark spot / freckles)

Perfection Whitening Spot Serum
For more information about Dr Glamogenic, head on to their Facebook page at www.facebook.com/glamogenicofficial.