The mega international promotion event by the Hong Kong Trade Development Council (HKTDC), "In Style • Hong Kong" is making its debut in Kuala Lumpur from now till November.
In Style • Hong Kong
The campaign aims to engage top business professionals, leading brands and creative talent to inspire and promote Hong Kong's vibrant lifestyle and creativity to Malaysians. In order to enrich this campaign, HKTDC has brought a lot of initiatives to reach and benefit the Malaysian community in the Citywide Promotion of "In Style • Hong Kong".
Hong Kong Galleria Pop Up Store
One of their initiatives is
Hong Kong Galleria Pop Up Store
, which will be set up in selected Parkson stores across Kuala Lumpur. The Hong Kong Galleria Pop Up Store will showcase some of Hong Kong's most unique and innovative products from its local brands. These brands were initially chosen to be featured in HKTDC Design Gallery for their impeccable quality and excellent design.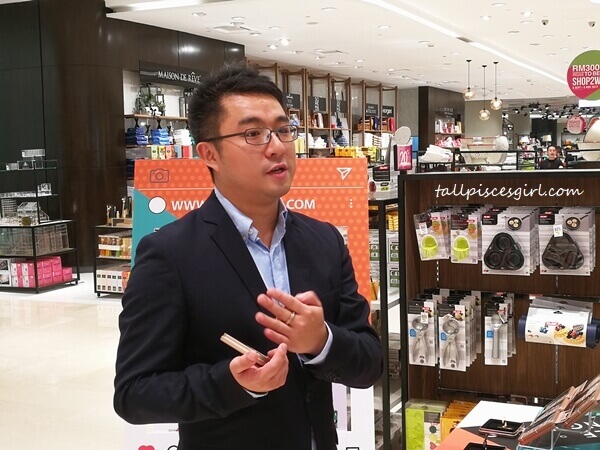 Here's an overview of the participating brands.
HyOne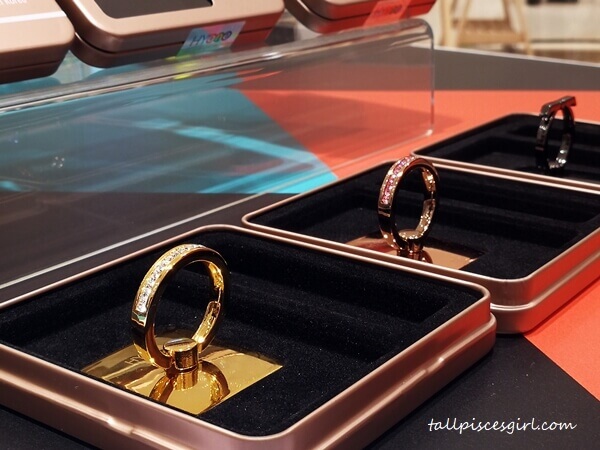 HyOne's philosophy is to highlight breed-specific technologies, innovative design, different materials and surface finishing to produce one new color application. The first product that immediately caught my attention is the Chic Crystal Ring for smartphones! If you know me well, you will know that I have a soft spot for bling bling products. The Chic Crystal Ring comes with glittering SWAROVSKI element! For Gold and Rose Gold variant, it is plated with 24K gold plating while the black one has Rhodium plating instead.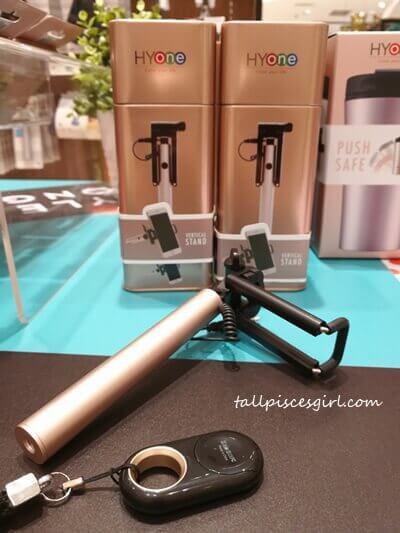 Another item that got all the bloggers excited is this Mini Selfie Set by HyOne since taking selfies is what we all love to do. It is so compact; the length is even smaller than our phones and it's sleek design just got us captivated.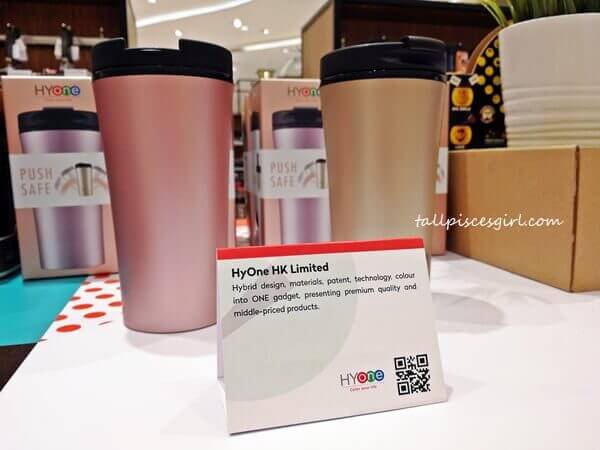 Last but not least, they also carry this Stand Firm Cup by HyOne that is push safe and has a smart grip design. The colors are so elegant and complements well with Apple devices' colors!
ArtiArt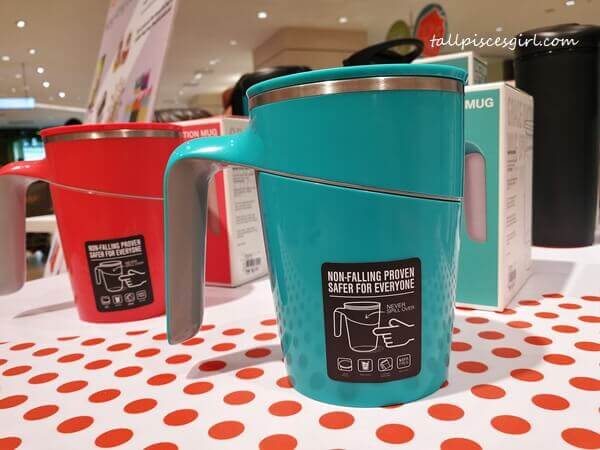 ArtiArt is a Taiwanese integrated enterprise that offers all-in-one solution which includes design, research and development, production and sales. Their products comprise of household items, kitchen utensils, creative gifts, etc.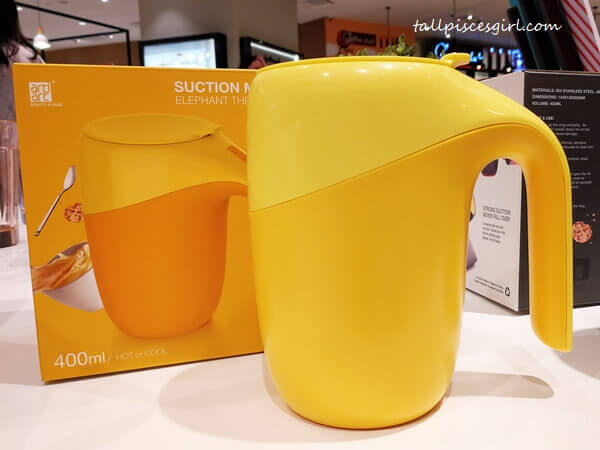 I'm totally impressed by their suction mugs and tumbler. It prevents being knocked down accidentally but it's not difficult to pick up either!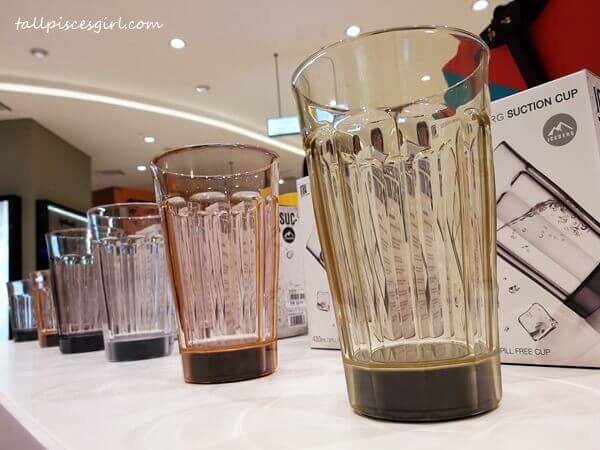 Digit-Band (Kilovest)
Digit-Band®, a Hong Kong-based lifestyle brand designed by Sam Yeung that defines distinction with its riot of colors and waterproof silicone material, blending youthful fun with a clean style. Digit-Band creates watches, tote bags, belts, wallets and other daily use items that are built to last and made to stand out. Its silicone tote bag – SiliBAG was selected by Van Gogh Museum shop/Amsterdam in 2014.
My Hobbies Blocks (M.H. Blocks)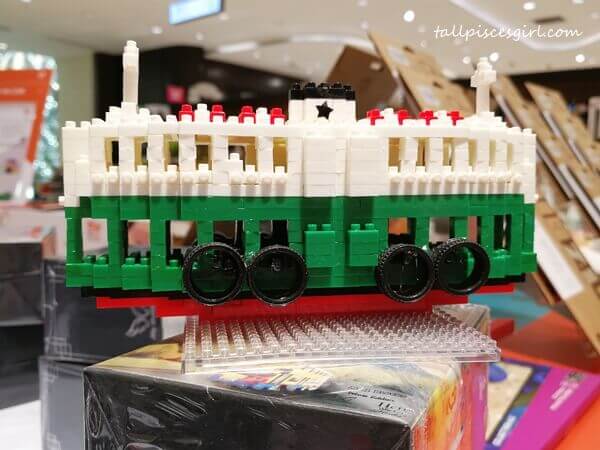 My Hobbies Blocks is a Hong Kong local brand founded by a young local designer. Apart from designs that will remind you of Hong Kong culture, they also have special collaboration version like Minion, Captain America, etc.
Paris Garden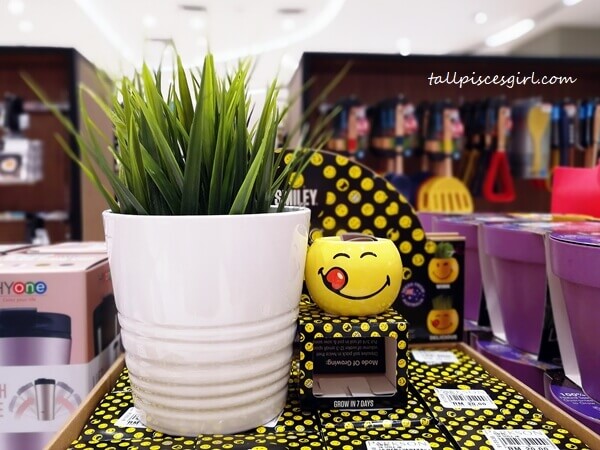 Paris Garden's flowers, vegetables, fruits, and kitchen herb kits are great for growing food at home, or as creative gifts that double up as educating kids about a greener place. The kits include soil, seeds, and containers. All you need to do is just add water and wait for it to grow! Urban Farming FTW, yo!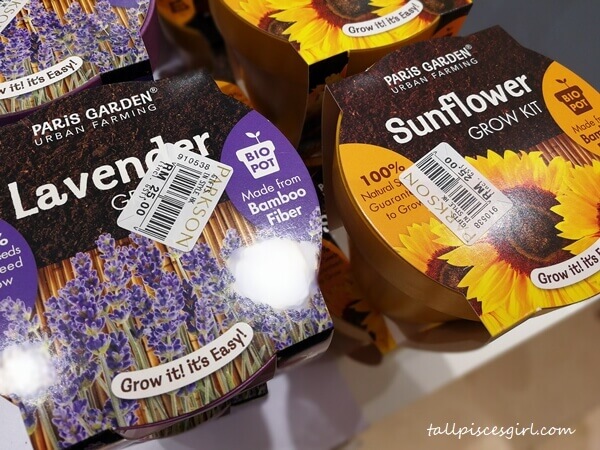 Tea Lab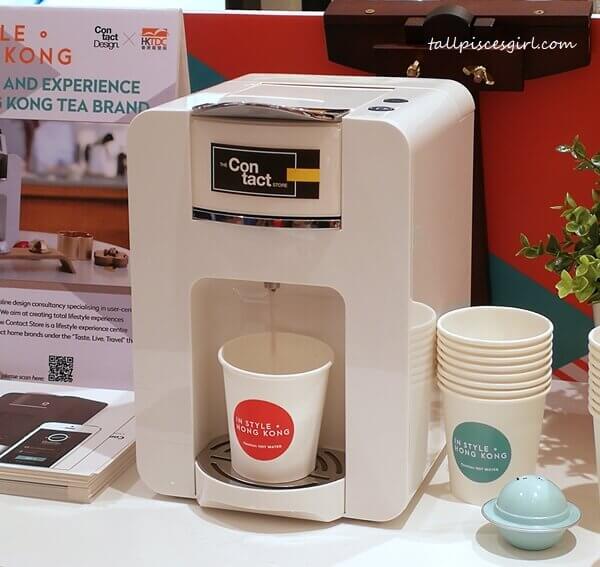 Specializing in contemporary tea wares and accessories, TeaLab is the first Hong Kong brand focusing on studying modern tea drinking culture with the ultimate goal of providing tea lovers a more enjoyable drinking experience that combines convenience and style.  One of its well-received products, the REVO tea scoop & infuser, made from bamboo fibre, won both Merit Award in corporate group and the special Judge's Award in HK Smart Gifts Design Awards 2014, for its innovative functionality and superior user experience.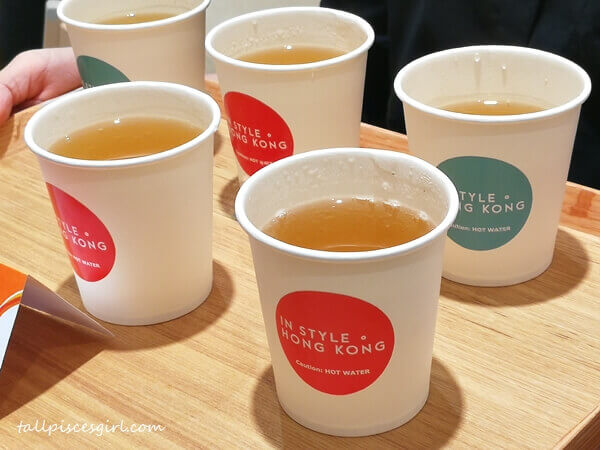 We also get to see the revolutionary machine that uses tea capsule instead of coffee! What a refreshing cup of mulberry tea that's beneficial for our health.
Team Green
Team Green is made up of a team of designers dedicated to creating and producing environmentally-friendly products that incorporate fine design. All their products use FSC certified material to ensure a sustainable world. The brand also believes in the numerous psychological and health benefits of creativity and therefore encourage exercising both hemispheres of one's brain by assembling Jigzle, their 3D Wooden Puzzles.
Eco Concept
: Eco Concept's products are made using eco materials. Their expertise is manufacturing products using a material called PLA (poly lactic acid). PLA looks like plastic but is actually "plastic-free" and made of plant starch extract – 100% natural material.
Herkomst
: Inspired by urban life, the soap artists at Herkomst captures the fresh fragrances, vibrant colours and sophistication in its high-quality handmade soaps.
Hoobbe
: At Hoobbe, design is both a profession and a hobby. Products from Hoobbe which includes stationary, kitchenware and household items are aesthetically pleasing, functional, as well as fun.
Harvest Home (Me Too!)
: Manufacturer of durable electrical appliances such as blender, coffee maker, kettle, steamer and toaster infused with stunning design and eye-catching color.
Tints
: Tints design and manufacture a wide array of products such as Unique Designer Speakers, Retro Products, Electronic Office Stationary, Voice Recording Clocks, Gadgets, which are great as premium corporate gifts.
TopChoice
: TopChoice is an expert in ceramic tableware manufacturing business which focuses its strength in creative design and tableware innovation. TopChoice won the Hong Kong Awards for Industry 2000 with HKTDC's Excellence in Export Marketing. In Style Hong Kong Galleria pop-up stores location: ❤ 2 Cubix outlets; One Utama and Sunway Pyramid (14 October – 30 November) ❤ 10 MPH outlets (14 October – 31 December) ❤ Parkson Elite Pavilion (27 October – 9 November) ❤ Parkson KLCC (26 October – 8 November) ❤ Parkson 1 Utama (25 October – 8 November) ❤ Parkson MyTOWN (25 October – 8 November) ❤ Parkson Subang Parade (25 October – 8 November) If you missed these Hong Kong Galleria pop-up stores, fret not as the brands will also be showcased at the In Style • Hong Kong Expo happening on the 7th and 8th of November.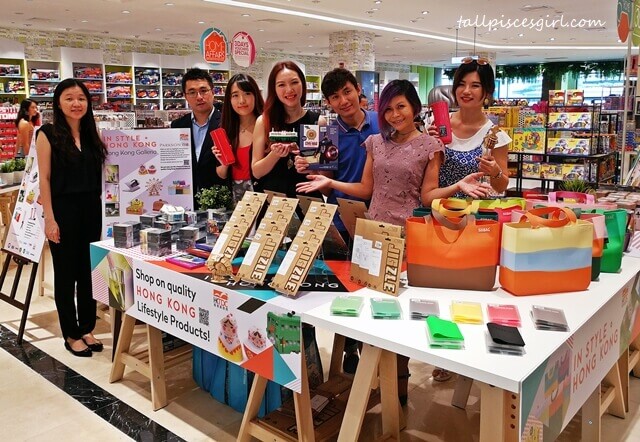 Coupon Booklet
HKTDC has collaborated with 30 Hong Kong and Malaysian brands in Kuala Lumpur to come up with a coupon booklet which offers shopping and dining discounts and incentives to consumers at more than 140 participating restaurants and retail outlets. This is a great chance to savor Hong Kong cuisine and experience their lifestyle.
Popular Hong Kong fashion and lifestyle brands like Giordano, G2000 and Hang Ten, popular jewellers Chow Tai Fook and TSL, optical boutiques eGG and Optical 88, as well as hotel brands, Dorsett and Shangri-la are offering discounts and other consumer incentives. You can simply pick up a Citywide Promotion coupon booklet at the participating outlets across Kuala Lumpur from now on til 30 November.
In Style • Hong Kong Signature Menu
In Style • Hong Kong Signature Menu
introduced by celebrity Luk Ho-Ming is now available at Canton-i till 30 November. The menu features 3 Hong Kong-style dishes, namely, Double Boiled Honey Fig Soup with Sea Whelk and Pork Lean Meat, Slow Cooked Dragon Garoupa Fillet and Double Boiled Coconut with Natural Peach Resin Soup and Almond. The "In Style • Hong Kong" offerings will showcase a variety of attractions from the city. The Hong Kong branded product expo on 7-8 November will be exclusive for trade buyers, while the business symposium on 7 November will feature networking, business matching and consultation services. An invitation-only Gala Dinner will be held after the business symposium has ended, facilitating members of the business community from the two cities to network, while citywide promotions will combine retailing and gourmet events at venues across Kuala Lumpur. For more information, please visit "In Style • Hong Kong" website:
www.instyle-hk.com