Focus Point, a leading vision care group has launched their CSR campaign in conjunction with World Sight Day 2017. Aptly named as "Make Vision Count", the campaign aims to advocate eye and vision care as the number of vision impairment has been on the rise in Malaysia.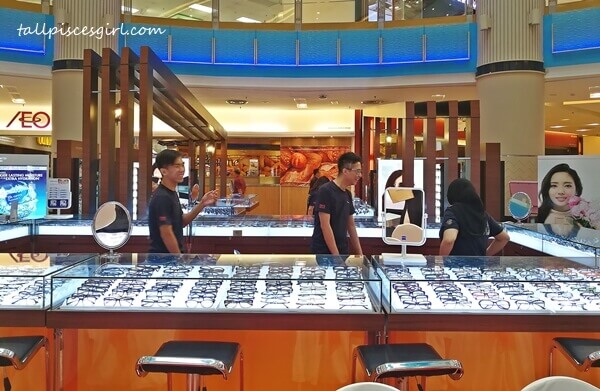 Focus Point Launches "Make Vision Count" Campaign on World Sight Day 2017
World Sight Day (WSD) is a global initiative to raise awareness on preventable blindness and vision impairment. Surprisingly, 80% of the world's blindness or vision impairment are preventable! They can be avoided either by early detection of eye problem, having it cured by a treatment or surgery, or solved by just having a pair of prescription glasses. Hence, the awareness regarding the importance of eye care is very important.
President & CEO of Focus Point Holdings Berhad, Dato' Liaw Choon Liang mentioned during the launch of Focus Point's World Sight Day 2017 "Make Vision Count" that Focus Point is proud to be part of the global effort in providing education regarding this for the 6th consecutive year. It is also very much in line with the company's philosophy of giving back to the community.
Health Ministry's National Optometry Services Head, Dr. Nur Zahirah Husain revealed that 54 out of every 1,000 Malaysians suffer from low-vision impairment owing to health defects in just last year alone. Among the factors that caused this are diseases like cataracts, diabetes, glaucoma, age-related degeneration, retinal disease and uncorrected refractive error.
This year's theme – "Make Vision Count" carries the message that we can beat preventable blindness or vision impairment by providing public with proper education and useful information as "Knowledge is Power". Everyone who are related or engaged with eye care like ophthalmologists, optometrists, ophthalmic nurses, donors, patients, and carers should play a part in vision care.
One of the global concerns is the rising trend of short-sightedness which affects many school-aged children. Short-sightedness (myopia) is expected to affect 34% of the world's population by year 2020 and near to 50% by year 2050. Children at school age are particularly at risk and thus will severely affect the child's ability to learn if they do not have clear vision. Many children with eye problems would not realize that what they are seeing is abnormal. The only way to find out is by having a vision screening or a proper eye examination. If left untreated, it might lead to high levels of myopia and cause retinal detachment, myopic macular degeneration, cataract, and glaucoma.
Focus Point's World Sight Day 2017 event offered a kaleidoscopic range of holistic activities to encourage Malaysians to care for their eyes and vision. I also took the opportunity on their complimentary eye checkup to check for any abnormalities as I always have to work in front of laptop screen for long hours.
The Creatif Academy of Art & Design (升学教育展) brought the theme "Make Vision Count" to life by creating a 3D eye sculpture to depict the the realities of eye care in a fun way.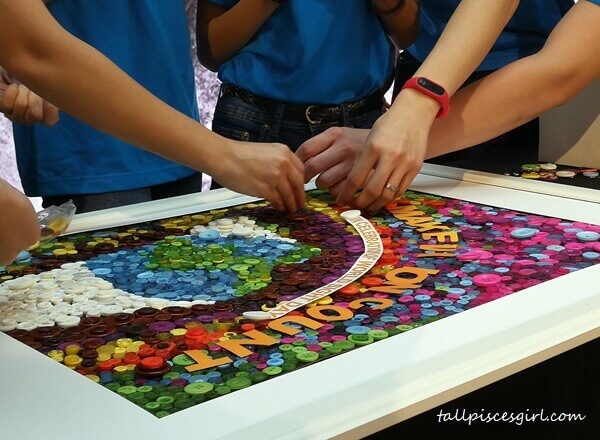 After a sharing session by Ophthalmologist, Dr. Hoh Hon Bing, the event also held presentation ceremonies to aid two organisations advocating eye care in Malaysia. Focus Point donated 1,000 pairs of optical frames to the Lions Club of KL Bukit Kiara and contributed RM 5,000 cash to the Malaysian Associations for the Blind.
For more updates on Focus Point's future event, stay tuned to their Facebook page: https://www.facebook.com/FocusPointFP/ or website.