If you're a photography enthusiast, I'm sure you would have heard of
Lowepro
. It is a renowned brand popular for its high-quality protective backpacks, cases and camera bags. In conjunction with the brand's 50th anniversary, they have unveiled 4 new collections that consists of 18 exciting designs in total at Isetan KLCC. I'm glad to be a part of this significant milestone!
Lowepro Latest Collection
The newly launched collections are called Campus+, Urban+, Matrix+ and Travel+. They come in various forms such as backpacks, messenger bags, totes, shoulder bags as well as klettersack backpacks to cater for different needs at different times. This time, their bags were designed specially to cater for lifestyle and photography enthusiast.
Lowepro Lifestyle series bags in Malaysia is distributed by Veedoo Sdn Bhd. During the launch, the Managing Director, Mr. Loh Y C expressed his gratitude for the opportunity to work hand in hand with Isetan Kuala Lumpur and Lowepro.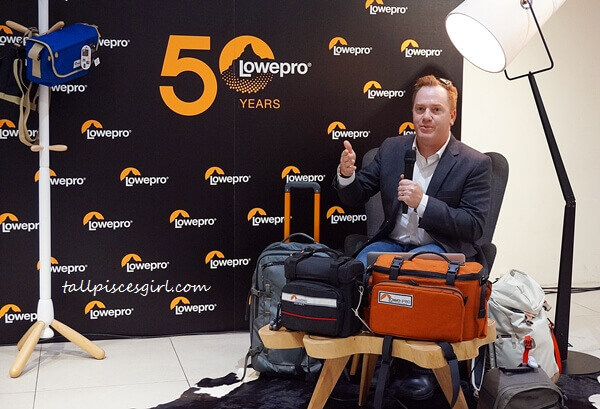 Product Development & Manufacturing Senior Director of Lowepro, Mr. Kevin Crandall was also present at the launch to celebrate the launch of the new collections and given us a detailed product demonstration. Fun fact: The orange bag in front of him was a camera bag prototype back in the 70s! Who would have guessed it! The design and color is still relevant now and this just shows how timeless and versatile their design is. Let's go into detail on the new Multifunctional Lifestyle Bags collection:
Lowepro Campus+ Collection Campus+ collection is an eye-catching backpack that is trendy yet highly functional. Catered for young thrill-seekers, its lightweight and water-repellent features makes it the perfect companion for outdoor adventures. Apart from spacious compartments which include 15″ laptop compartment, it is also equipped with zipped pocket to allow users to store small items such as sunglasses and keys. Available in three striking colors: Dark Grey, Horizon Blue, Mineral Red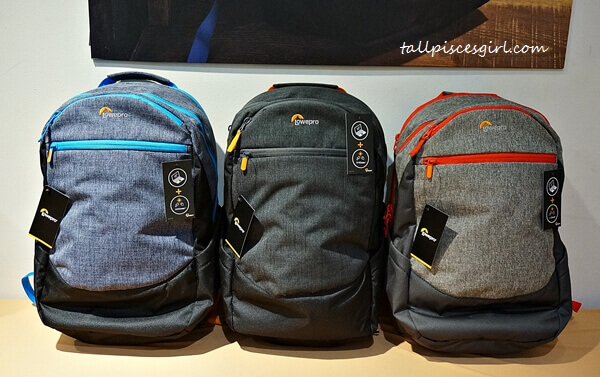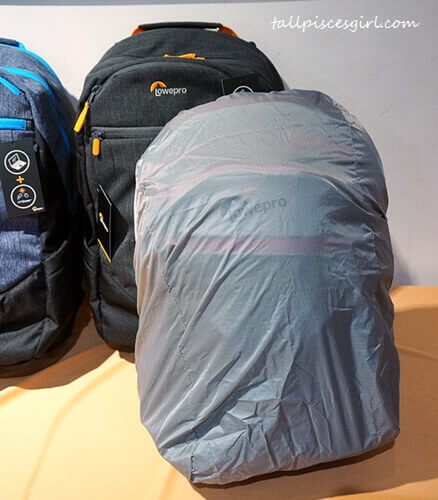 Lowepro Urban+ Collection The Lowepro Urban+ Collection comes in 5 different types of bags to cater for different needs of a photography aficionado. With comfort in mind, this collection is ergonomically designed and features customizable partitions for flexibility. Camera case is also detachable so you get extra room when you don't need your camera! Perfect for mirrorless and small DLSR cameras.

Urban+ Tote

Detachable Camera Case in Urban+ Tote

Lowepro Urban+ Collection
L-R: Shoulder Bag, Messenger, Backpack, Klettersack

Lowepro Matrix+ Collection Regardless for work or play, Matrix+ Collection is a backpack which is suitable for daily use. Transitioning from work to workout is easy and quick as it features a detachable camera case and is able to fit a 15-inch laptop in its back panel compartment for protection and safety. Aside from having a water-resistant finish, it is also equipped with spacious side pockets to store items such as water bottle and towels.

Lowepro Matrix+ Collection

Lowepro Travel+ Collection Travel+ Collection received a lot of love during the launch thanks to its sleek design with robust finish that enables it to withstand harsh environs when travelling. Built for long-lasting durability, this water-resistant backpack ensures user enjoy countless adventures without compromising comfort with its ergonomic shoulder straps. It is also fitted with radio-frequency identification (RFID)-blocking side pockets for improved security.

Lowepro Travel+ Collection

Lowepro Travel+ Backpack Compartments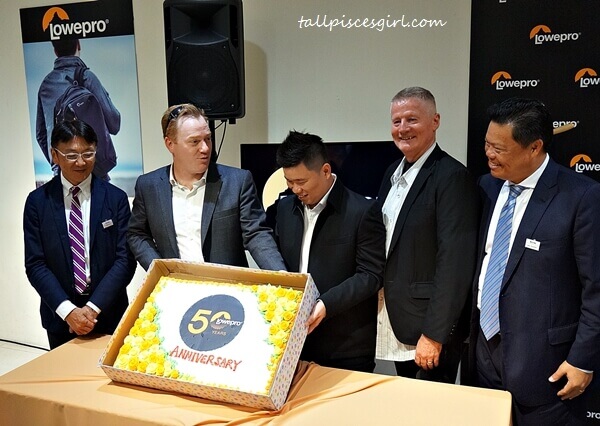 The collections are exclusively available in Isetan KLCC, Isetan 1 Utama and Isetan The Gardens for a week until 12 July 2017. They will be made available in selected retail outlets thereafter.
For more information on Lowepro camera bags and other Veedoo's offerings, visit
www.veedoo2u.com
or
www.facebook.com/veedoo2u
.