Nothing says Good Morning or Welcome like an aromatic cup of coffee. It brings friends and families together, it is present at business meetings and a constant companion when one wants a quiet moment time out alone. It is no wonder that cafés are today's social venues. Bolstered by the emerging popularity of specialist coffee shops worldwide, consumers are increasing looking for operators to sell social experiences as much as they do coffee or baked goods. While most global markets have an existing long-standing café-based tradition, modern trends are driving the category's evolution worldwide. Specialist coffee shops are today forming new social traditions and changing the way the world drinks. This growth is mirrored by a significant increase in the number of cafés in Malaysia, especially in Kuala Lumpur and other major towns in Malaysia.
Cafe Malaysia 2017
Cafe Malaysia 2017 is the third edition of the highly successful Cafe Malaysia series first launched in 2015. The official opening was graced by Guest-Of-Honour, Yang Berhormat Dato' Seri Mohamed Nazri bin Abdul Aziz, Minister of Tourism and Culture Malaysia.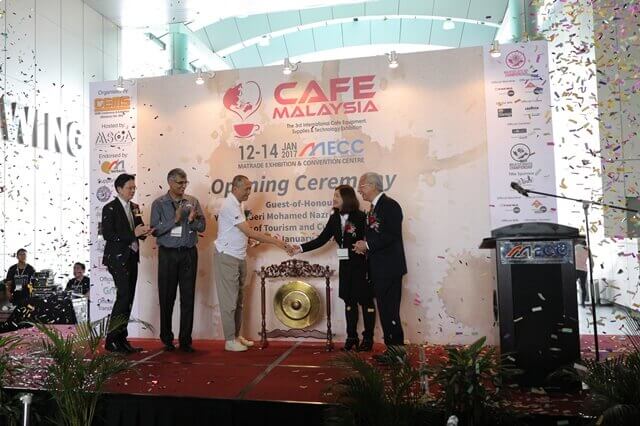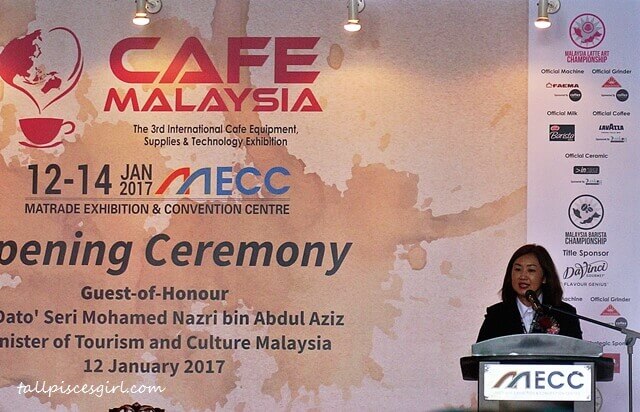 This 3-day exhibition that will be held from 12-14 January 2017 at MATRADE Exhibition & Convention Centre and will be teeming with networking opportunities for the trade and fun-filled activities for the public on everything coffee and tea. There will also be exclusive workshops, classes and demonstrations of the latest technologies, trends and techniques pertaining coffee and tea.
New to the show this year is the Malaysia Coffee Forum. Sasa Sestic, World Barista Champion 2015 from Australia is in town to speak on 'The Importance of Quality and Freshness of Green Beans in Our Cafes'. Henry Wilson, CEO and Founder of Perfect Daily Grind, will also present his thoughts on 'Specialty Coffee: Building a Digital Brand' and delve deeper into the rise of social media in building relationships with customers.
This year, Cafe Malaysia 2017 hosts 138 exhibitors from 18 countries and will welcome some 12,000 baristas, cafe and coffee purveyors, coffee roasters, equipment distributors and members of the public who are expected to converge at Malaysia's largest coffee and tea event.
Visitors to Cafe Malaysia 2017 will be thrilled to watch Malaysia's finest baristas, brewers and latte artists vie for the coveted Malaysia National Barista Championship, Malaysia Brewers Cup Championship and the Malaysia Latte Art Championship, made possible by MSCA as the national body for the World Coffee Events.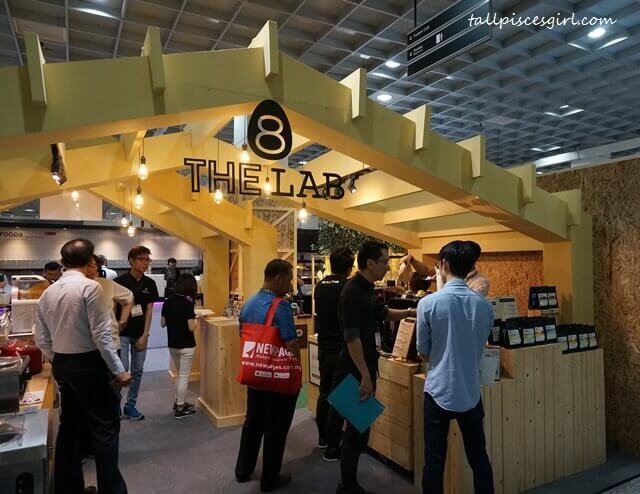 Cafe Malaysia is organized by Conference and Exhibitions Management Services (CEMS) and is hosted by the Malaysia Specialty Coffee Association (MSCA). MSCA is a member of the ASEAN Coffee Federation (ACF). The event is supported by Ministry of Tourism and Culture Malaysia and the Malaysia Convention and Exhibition Bureau and endorsed by MATRADE.