I'm sure that many of us here requested for free car tint from the salesman when we purchased our cars. But have you ever doubt the quality of the tinting film? Can it really protect you from heat and harmful UV rays? Keeping our car in a cool condition in the hot sweltering heat is a big issue for us Malaysians. Truth is, there are actually too many fake tints out there that doesn't perform as expected.
Attending ECOTINT's #wearesuckersfortoolong Bloggers' Gathering at Temasya Hall, Glenmarie Shah Alam has deepened my knowledge in choosing car window film.
ECOTINT: The Trusted Car Tint Specialist
ECOTINT was first set-up in year 2000 at Taipan Business Centre, Subang USJ, 15 years later, they are now an established leading brand names in window films industry. They have won over legions of customers with its range of best-in-class performance window films and quality service. #wearesuckersfortoolong represents ECOTINT's commitment to strive continuously to offer quality products and service, value for money and a peace of mind.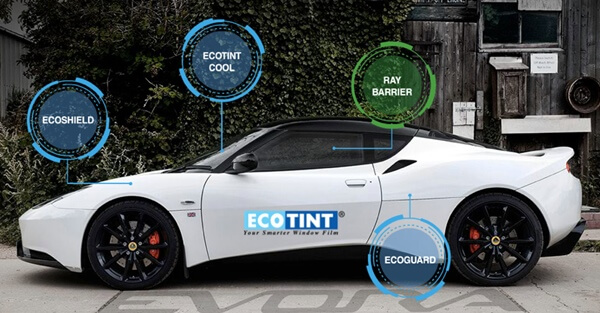 Aside from car tint, ECOTINT also has a wide variety of window films for commercial and home usage. ECOTINT's range of products are renowned for unbeatable heat protection and heat rejection whilst offering the best SPF + and PA ++ UV Protection. Their solutions are not only value-for-money in accordance to your respective needs and budget but also long-lasting worthiness over an extended period of time.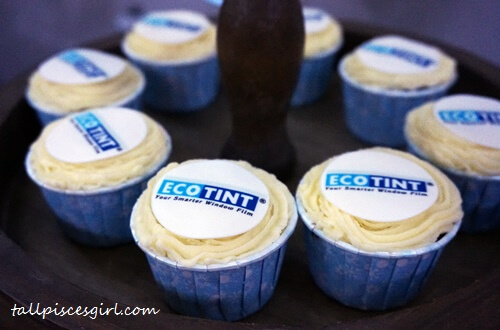 Raybarrier Solar Series for instance, is the only window film in the world that provides you both SPF and PA++++ protection. It not only keeps you cool but protects you and your family against harmful UV rays. ECOTINT's Solar Series offers a full range of solar protection tints with the full spectrum of coverage against UV, infrared and visible rays for your custom needs.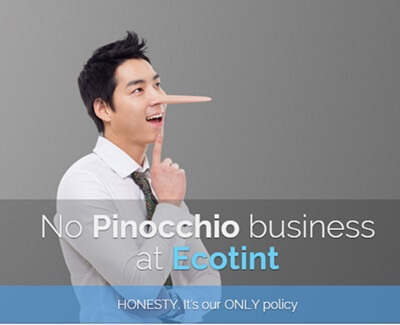 ECOTINT's products are manufactured by Sumitomo Osaka Cement Co. Ltd in Japan, a public listed company in Tokyo Stock Exchange and a world class company in advanced nano- technology. Founded in 1907, Sumitomo's products offer unparalleled protection in heat and UV Shielding with varying thickness and visible light transmittance (VLT), which complies with JPJ regulations. ECOTINT customers also need not worry about interference of electromagnetic signals or cause any disruption to GPS or Smart Tags usage. *phew*
In order to give back to the society, ECOTINT is also embarking on a number of charitable endeavours as part of its KindnessInspired (
#kindnessinspired
) Community Outreach Program. Thus far, the endeavour includes treating hardworking construction workers in Subang Jaya with hot meals, public coffee giveaways, and spreading cheer and gifts to Old Folks Homes and Pusat Kanak-kanak Down Syndrome in the Klang Valley.
For more information on ECOTINT, its range of products as well as service offerings, visit www.ecotint.com.
For more on KindnessInspired, follow them at https://www.facebook.com/KindnessInspired-1050264871673389.