Rejoice, beauty addicts and natural skincare enthusiasts!
innisfree
, the popular skincare brand from Korea has finally opened its door today at
Sunway Pyramid Mall
. A day before their grand launching, I was at Fullhouse Lifestyle Cafe for their Media Preview event to understand more about their brand and product range.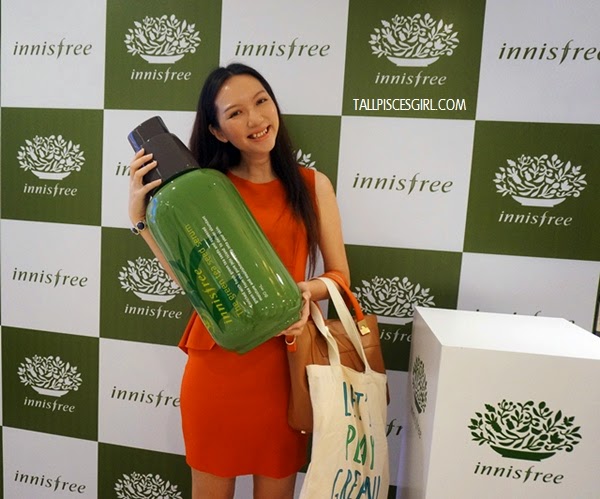 What a huge bottle of Green Tea Seed Serum!
innisfree Media Preview
As the much loved Asian natural skincare and beauty range,
innisfree
pursues the philosophy of bringing healthy beauty to your body and mind with their
pure ingredients from the clean island of Jeju, Korea
.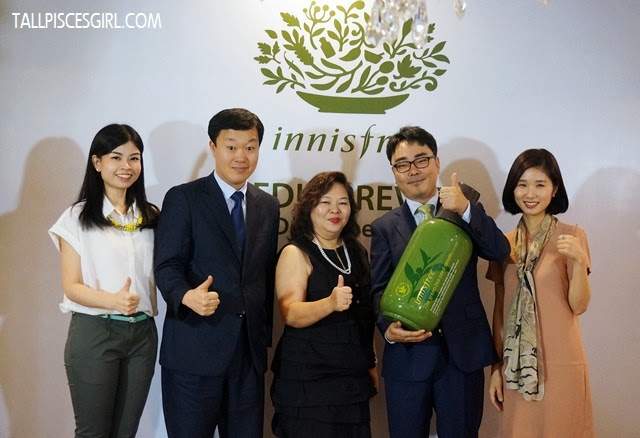 innisfree, welcome to Malaysia!
innisfree Malaysia
After some introduction about the brand, products and processes, we had an exclusive opportunity to preview the store and do some shopping! Just what I needed considering I didn't get to shop much recently.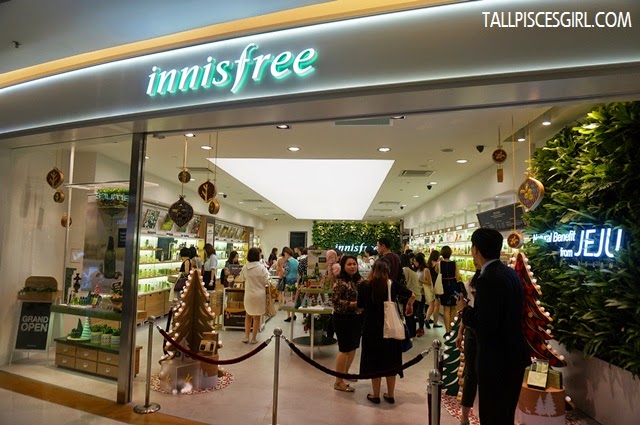 innisfree @ Sunway Pyramid
innisfree store at Sunway Pyramid was not only created to relax and nurture, but also mimic the 5 sensory experiences found in Jeju House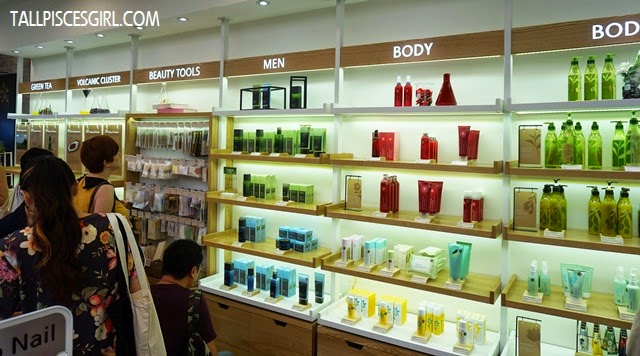 The store is so spacious and brightly lit
I'm surprised that innisfree has quite a number of skincare lines under their brand. I'll introduce all 9
-Solution Skin Care
here.
Green Tea Line Problem: Dehydrated and flaky skin Solution: Hydrate and recharge with moisture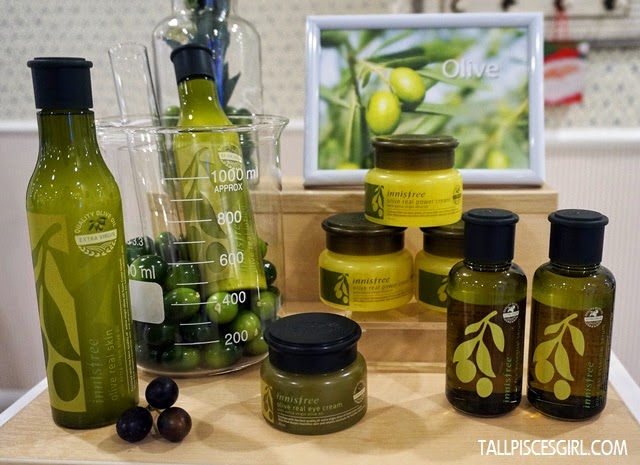 Olive Real Line Problem: Dry and lackluster from nutrition Solution: High moisturizing skin care with true nutrition of golden olives
Soybean Firming Line Problem: Sagging skin Solution: Enhance skin firming effect with naturally fermented Jeju soybeans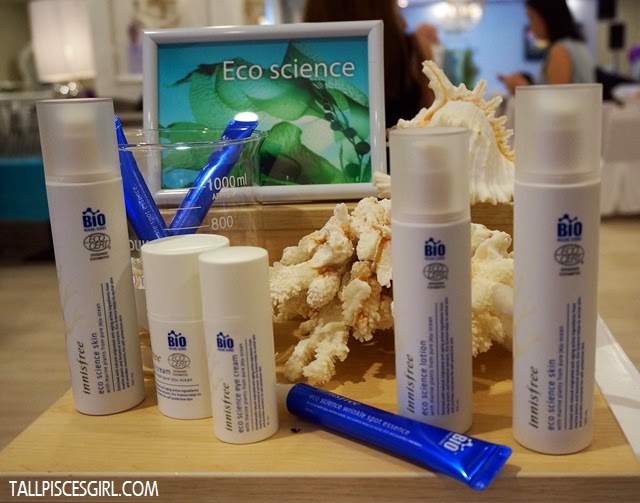 Eco Science Line Problem: Visible Wrinkles Solution: Jeju seaweed with wrinkle smoothing properties helps skin to rejuvenate and fortify its barrier
Jeju Volcanic Line Problem: Visible blackheads and oily skin Solution: Wash away pore clogging impurities with Jeju volcanic scoria that absorbs serum
Perfect 9 Repair Line Problem: Signs of aging, elasticity and dull skin tone Solution: Combat signs of aging with 9 different ingredients in this line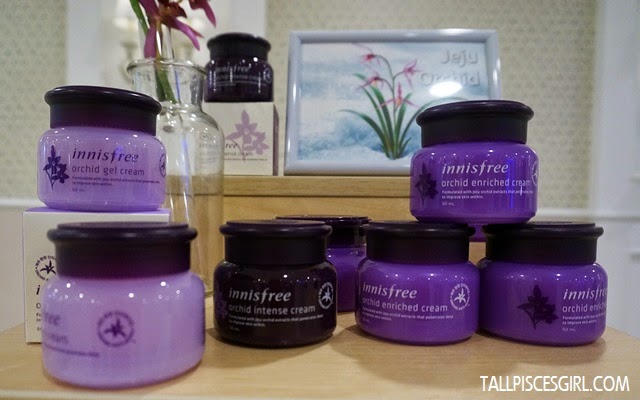 Jeju Orchid Line Problem: Want to have healthier and younger looking skin Solution: Start total anti-aging care with the powerful vitality of Jeju Orchid
Eco Science White C Line Problem: Dark and dull skin Solution: Eco Science White C Line completes supple whitening with Jeju's organic tangerine peel that delivers 4 times more Vitamin C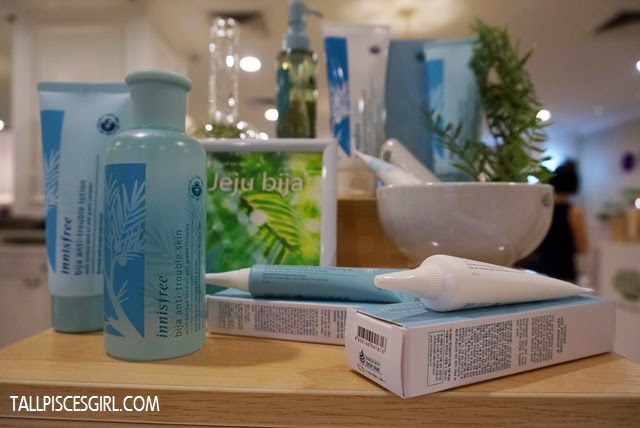 Jeju Bija Line Problem: Trouble with sebum excretion Solution: Nutmeg has excellent anti-inflammatory properties for an effective relief from skin troubles
innisfree Fresh Topping Packs
They have an abundance of stuffs here at innisfree so if you're a first timer, you might probably ask:
WHAT SHOULD I BUY
? Welp, I'd suggest that you stick to the most popular products which is
Green Tea Line
and
Jeju Volcanic Line
. My friends raved about how good they are so you might want to try these!
Refer to last photo for promotion details!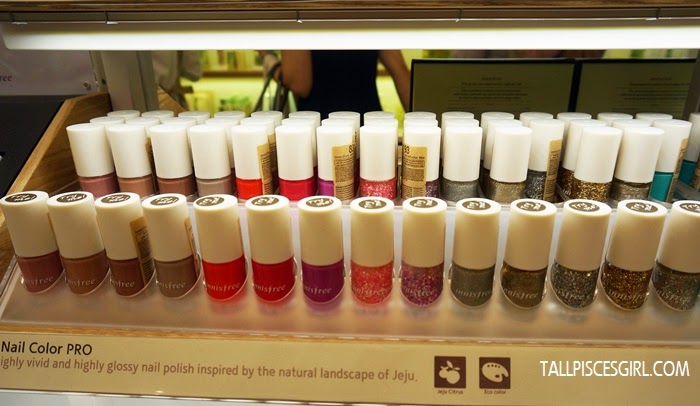 Nail Color Pro Price: RM 10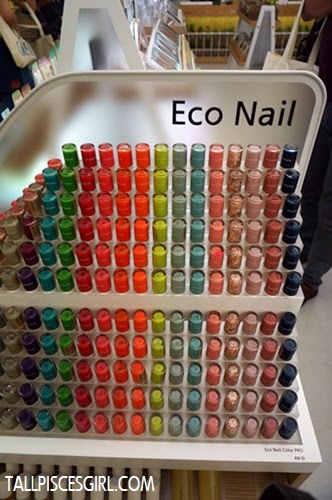 Eco Nail Color – Pretty vibrant colors! Price: RM 10
Creamy Tint Lip Mousse Price: RM 40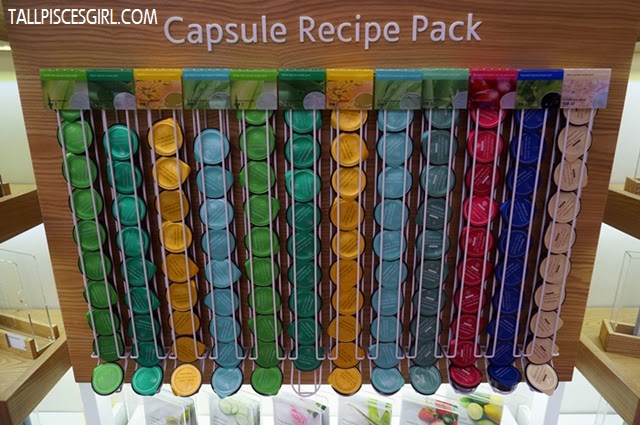 Capsule Recipe Pack Price: RM 7
You can get this special Jeju Volcanic set in conjunction with their grand opening at only RM 52!
Dual color Shadow Pencil is so cool!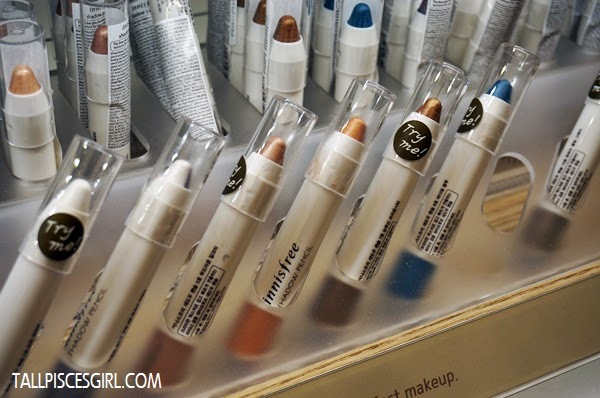 Shadow Pencil with creamy texture and waterproof Price: RM 30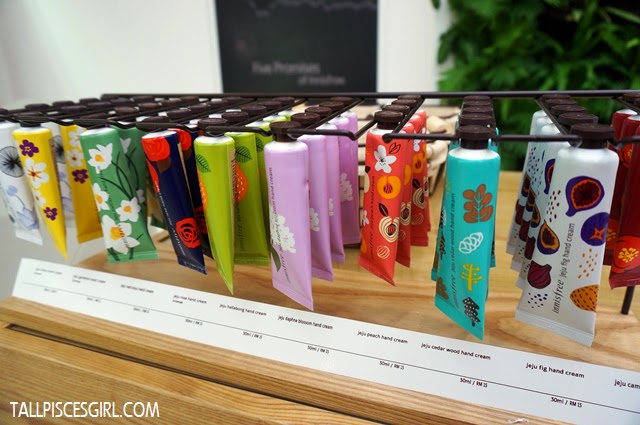 innisfree Hand Lotion Price: RM 15
Two shopaholics – Caroline Ng and I
A big bunch of shopaholics!
BB Cream Price: RM 73
CC Cream Price: RM 75
At last but not least, remember to touch the
Dol-hareubang
's lucky nose! Hope I can really be wealthier so I can shop more at innisfree! =p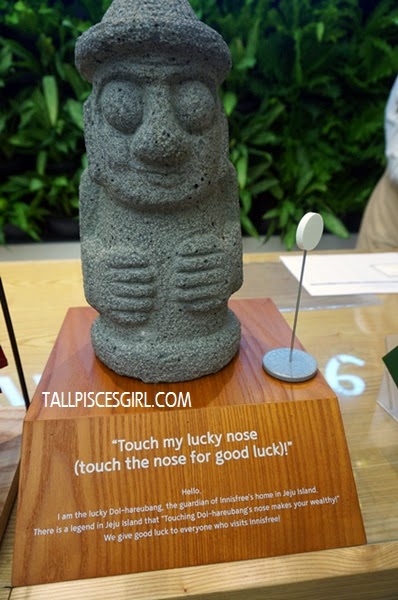 Lucky Dol-hareubang
Don't miss these
promotions
too!
Shop & win tickets to innisfree Fiesta 2015! Lee Min Ho is coming to town!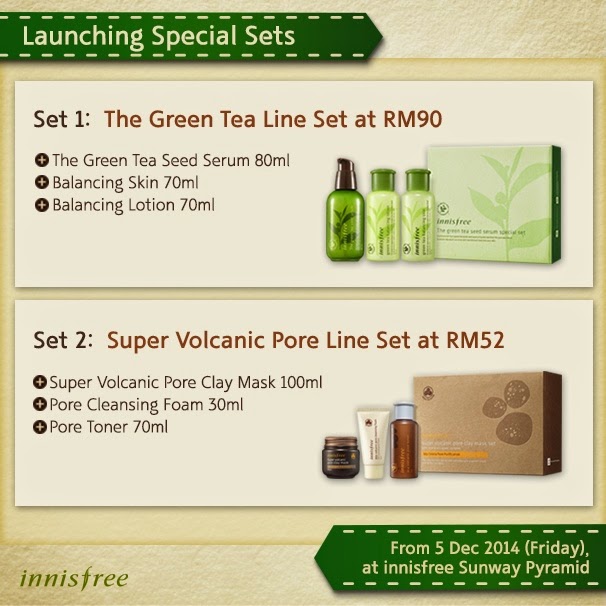 Launching Special Sets – Must Buy!!
innisfree Malaysia branches
are at:
Sunway Pyramid Shopping Mall, G1.70, Ground Floor (Orange Zone)
Paradigm Mall, Lot UG-11
Pavilion Kuala Lumpur, Lot 4.02.02
Website
: 
http://www.innisfree.com/my/
Facebook Page
:
innisfree Malaysia