To know Malaysia is to LAUGH MALAYSIA
Brace yourself for the
biggest night of stand-up comedy in Malaysia
this 29th October at Putra Indoor Stadium, Bukit Jalil with
Harith Iskander
! Aptly titled
"Harith Iskander… To know Malaysia is to LAUGH MALAYSIA!"
, the show will also feature new talents in the Malaysian comedy scene as well as other seasoned international comedians.
Noticing the disparity and tragedy that has befallen Malaysia this year, something needed to be done to bring Malaysians united again. And this is where true Malaysian-styled comedy and humour comes into the picture! Can you imagine laughing along with more than 7,000 audiences at a time? Amazing isn't it?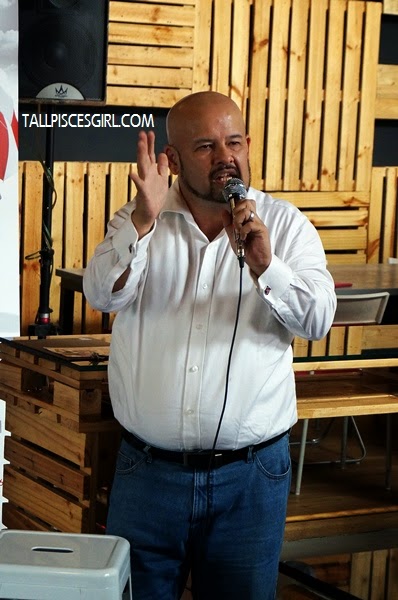 According to Harith, he will be introducing new materials to the stage as well as some classic 'best of" and with a mixture of interactive visuals and live music. The topics will be a mixture of daily observations about what makes Malaysia 'tick' told in the indomitable and distinctive Harith Iskander style. With more than 22 years of experience to his name, I'm pretty confident that he will put up a good show.
Among other comedians who will be performing for this show are
Dr. Jason Leong
, a doctor by profession who promised to share some funny encounters he had with his patients and
Papa CJ
– one of India's most influential comedians.
As Harith and his lovely wife, Dr. Jezamine are ambassadors of
OrphanCARE
, they will be
donating a percentage of profits from ticket sales
to this charitable NGO that strives to place abandoned and less fortunate children in homes with loving families hence, making this show even more meaningful. As a lead up to this show, Harith is presently on his first International Tour covering six countries – Singapore, Indonesia, India, Australia, Hong Kong and South Korea – aptly titled
"The Godfather of Malaysian Comedy International Tour 2014"
. In each of these countries Harith has successfully and proudly flown the Malaysian flag in front of a truly international audience. He is now ready to bring that back home in front of his own people.
To Know Malaysia Is To Laugh Malaysia is proudly brought to you by AMC Live Group, Harith Iskander V Day Productions and Perbadanan Stadium Malaysia. =========================================================================
Event Name
: Harith Iskander… To Know Malaysia Is To… "Laugh, Malaysia!"
Date
: 29th October 2014, Wednesday
Time
: 8.30 pm
Venue
: Putra Indoor Stadium, Bukit Jalil
Ticket Prices
: RM 258, RM 158, RM 118, RM 78 and RM 38 (Excludes RM 3.00 processing fee)
RedTix Hotline
: 03-8775 4666 or
www.AirAsiaRedTix.com
========================================================================= The press conference was held at 
No.11 Espressolab @ Sunway Damansara
, a very cosy and comfortable coffee place in an industrial area. Perfect environment for corporate events or enjoy a cuppa after work.